CP Cambodia proudly organized a large-scale blood donation event, themed "1,000,000 CC of Blood for Cambodia", aiming to underline the vital significance of blood donations in saving lives across Cambodia.
Hosted at CP Cambodia's animal feed factory in the Ang Snoul district, the campaign witnessed the participation of over 300 dedicated CP staff. Collaborative support came from esteemed partners such as the National Blood Transfusion Centre, CPALL Cambodia, Kasetphun Cambodia, and CPPC.
Mr. Wittaya Kreangkriwit, President of C.P. Cambodia, commented, "Today signifies a profound commitment from CP Cambodia towards a humanitarian cause that has the power to transform lives. It also presents an opportunity for us to remember and honor the philanthropic legacy of the late Khunying Tawee Chearavanont, who has always prioritized societal welfare, even as CP has been instrumental in providing employment and livelihoods to countless individuals."
Dr. Heng Chamroeun, Vice-President of the National Blood Transfusion Centre, shared his heartfelt gratitude: "CP Cambodia's generosity and commitment to the cause are commendable. I also wish to acknowledge our dedicated staff who were pivotal in making today's event a resounding success. The success of this campaign propels a positive shift in perception and understanding towards blood donation and health care in our society."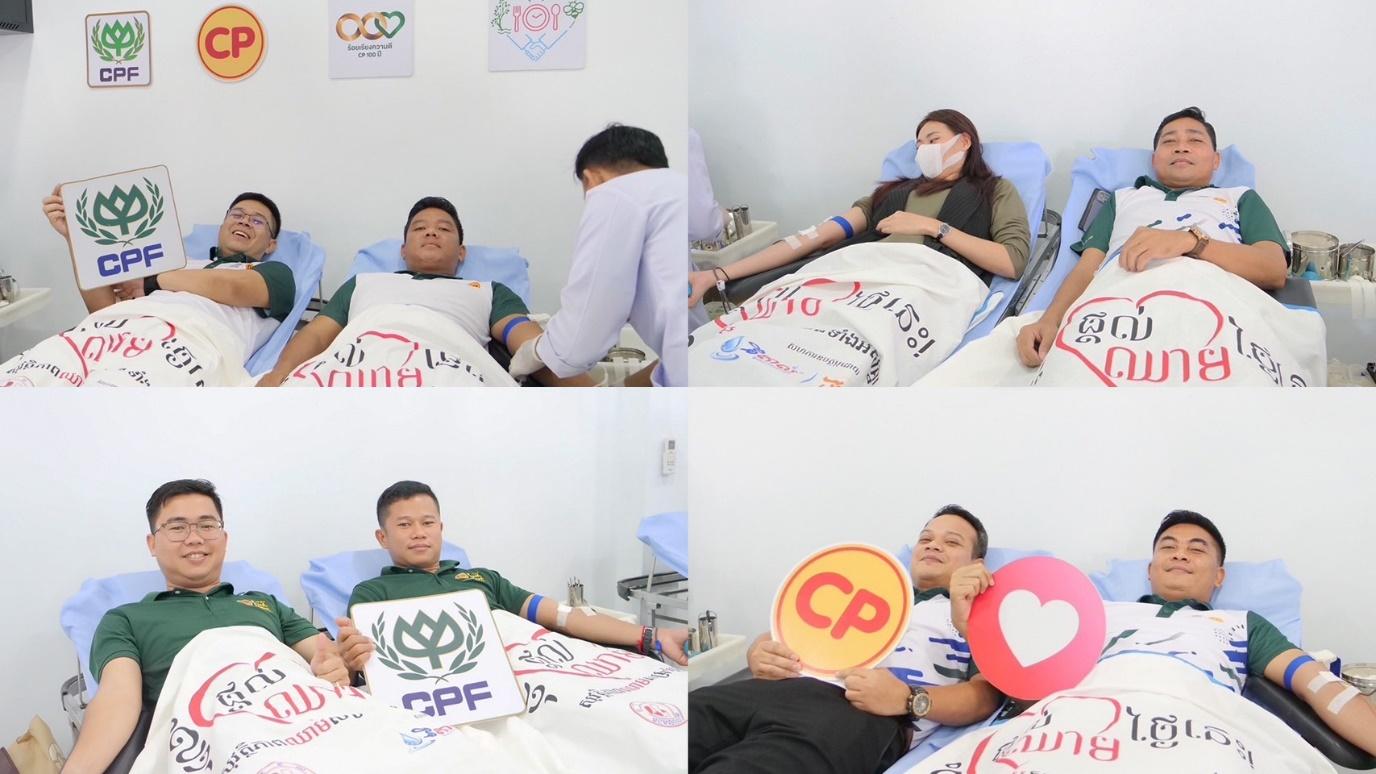 Underlining its commitment to Corporate Social Responsibility (CSR), this campaign marks the third such initiative by CP Cambodia, engaging approximately 800 participants cumulatively. Mr. Kittiphop Thirachotikun, Assistant Vice President of Corporate Social Responsibility, reiterated the company's dedication to its "CPF 2030 Sustainability in Action" strategy. This vision emphasizes societal enhancement, environmental equilibrium, and adherence to the principles of benefiting the nation, its people, and the company.
In 2023, CP Cambodia's unwavering commitment to social responsibility was evident:
Food Security: Partnering with the "project school canteen", CP Cambodia provided nutritious meals to children at the New Hope for Cambodian Children orphanage, emphasizing the importance of high-quality food consumption.
Self-Sufficient Society: Engaging in multiple humanitarian efforts, CP Cambodia has supplied essential medical equipment to numerous hospitals across the country.
Balance of Nature: Setting a robust environmental goal, CP has committed to planting a million trees by 2030, endorsing soil enrichment, water purification, and promoting renewable energy.
CP Foods stands tall as a leading agro-industrial and food conglomerate, not just in Thailand but across the globe. With the vision of being the "Kitchen of the World", CP's diverse businesses span from Feed, Farm, to Food, encompassing retail and outlets.
Looking forward, CP Cambodia is determined to weave societal wellbeing and environmental preservation into the fabric of its business blueprint.