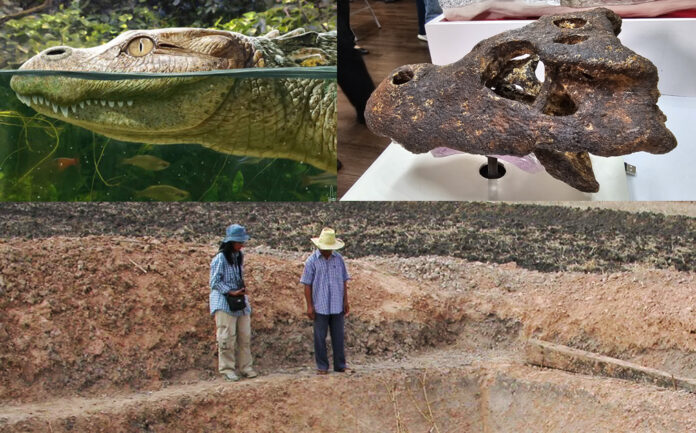 Discovering fossils of alligators in Asia, including Alligator munensis in Thailand, shows that the alligator's habitat was much more extensive in the past than it is today.
Thitiphan Juchanchot, spokesperson for the Department of Natural Resources, Precha Saitong, head of the Department of Fossil Conservation, and Assistant Professor Kantapon Suraprasit, lecturer in geology at the Faculty of Science, Chulalongkorn University, jointly announced the results of their research on Alligator munensis, a new species of alligator that was an extinct species, at the Ministry of Natural Resources and Environment on October 18.
The team began their exploration and examination of the Alligator munensis since April 21, 2005, preserving at the Non Sung District Office, Nakhon Ratchasima. They discovered an ancient animal skeleton, consisting of one complete skull, two partial jaws, and five bone fragments.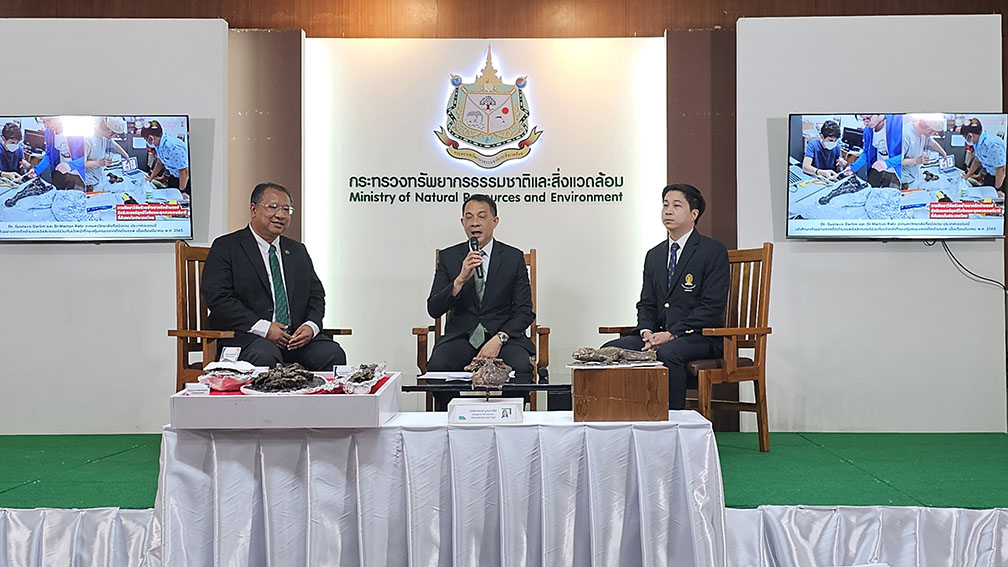 Its skeleton that was found was almost intact and was buried in sandy sediments about 2 meters below the surface. It is estimated to be 230,000 years old and dates from the middle Pleistocene or younger, making it a new species.
This discovery was published in the journal "Scientific Reports'. The researchers compared this specimen with 19 others previously studied and gave it the name Alligator munensis, which comes from the Mun River near where it was found.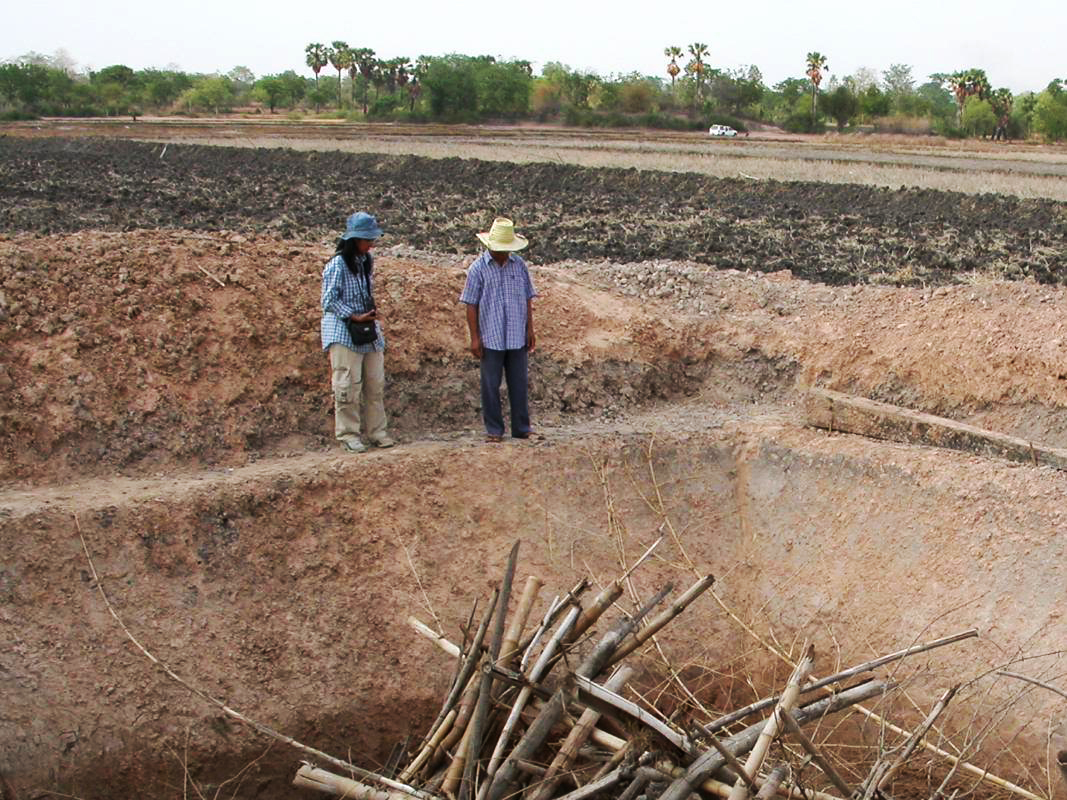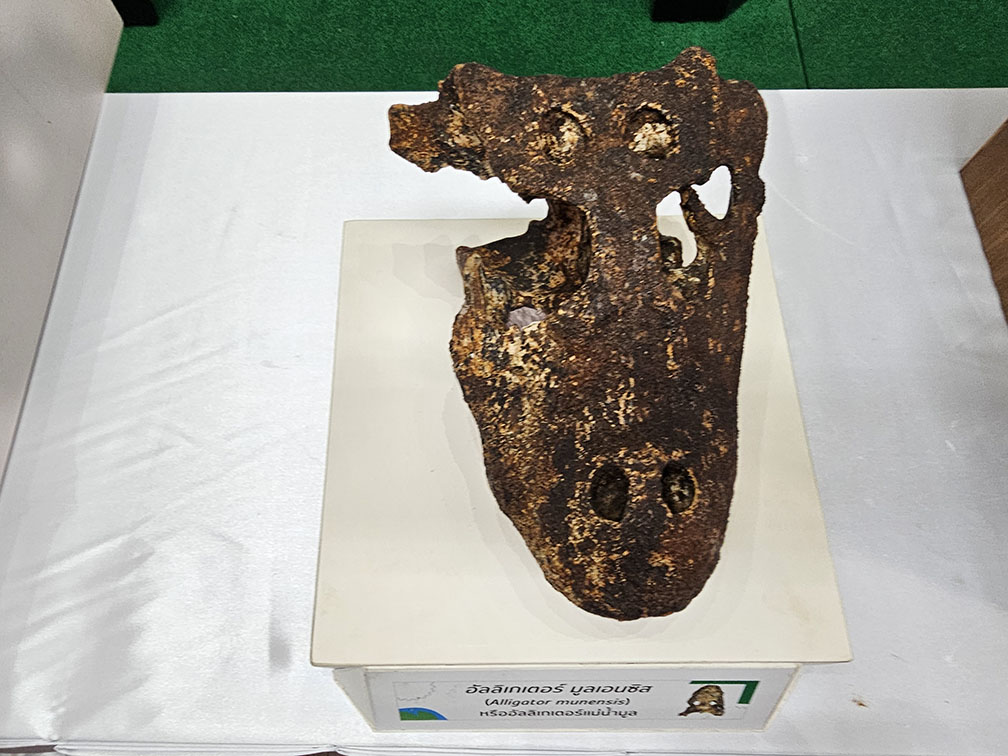 Alligator munensis has similarities to crocodiles, but differs in having a bowl-shaped snout, whereas crocodiles have a pointed, V-shaped snout with visible upper and lower teeth when the mouth is closed. When the alligator closes its mouth, both the lower and upper teeth are not visible.
Currently, there are several species of crocodiles around the world, while only two species of alligator remain – Alligator mississippiensis, which is found mainly in the southeastern United States, and Alligator sinensis, which lives in the basin of the Yangtze River in China. Both alligator species are considered critically endangered.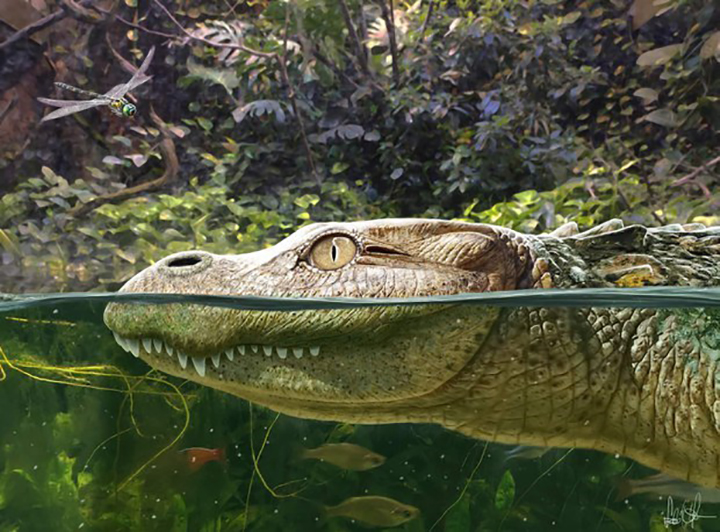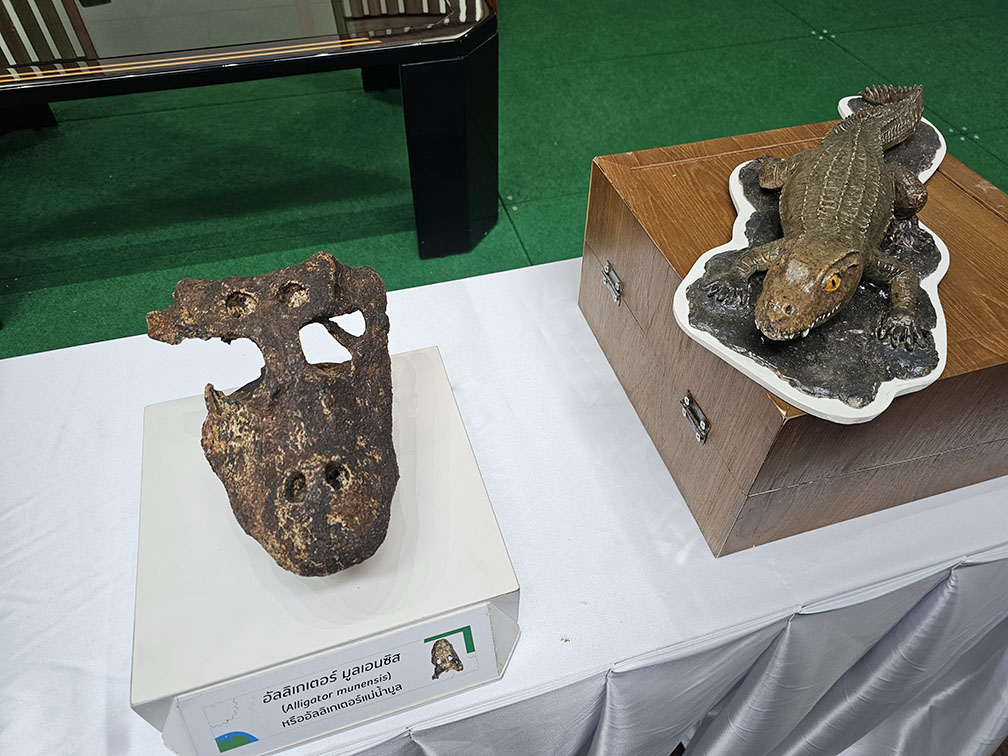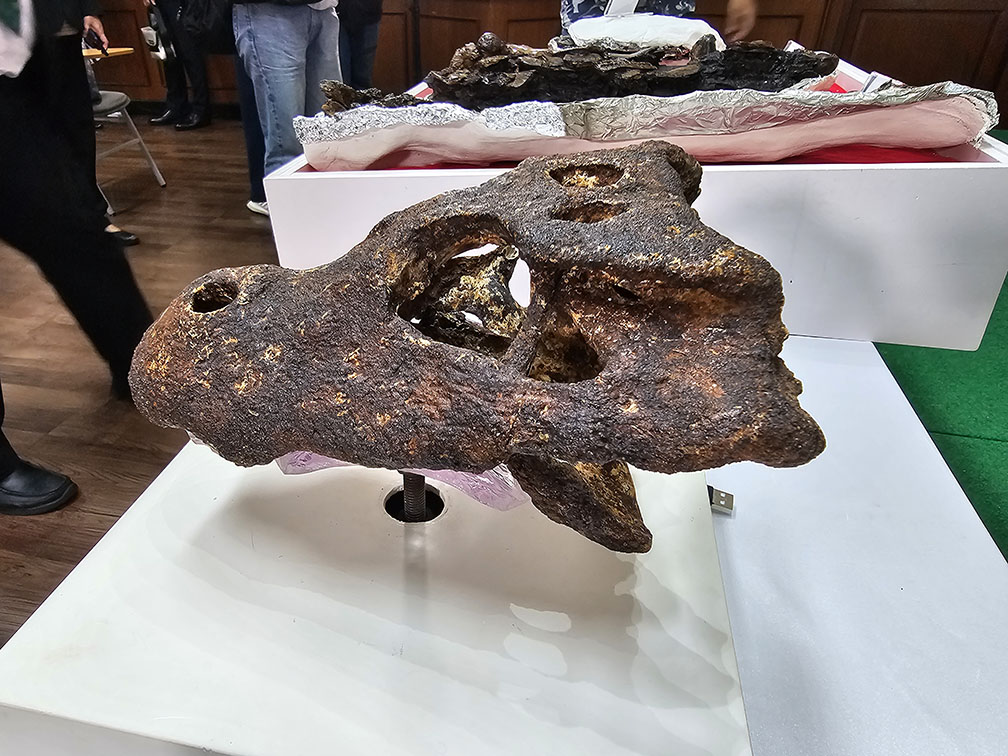 The skull characteristics of Alligator munensis are similar to those of Alligator sinensis, indicating that the two types of alligators may share a common ancestor between the Yangtze River Basin and the Mekong-Chao Phraya Basin.
However, the pronounced anatomical differences suggest that the two species split from one another long prior to the Pleistocene, possibly during the uplifting of the Tibetan Plateau during the Miocene.
_____
Related articles: