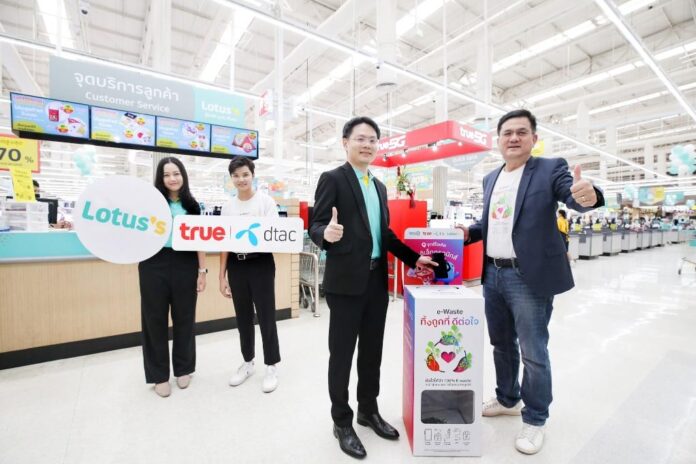 Bangkok October 25th 2023 – The power of shoppers can help make our world sustainable. Just by littering e-waste in the right place and in the right way, such as recycling one unused mobile phone can help reduce 12.6 kilograms of carbon dioxide and save five large trees.
Lately, True Corporation Plc. joins hands with Lotus's for the 2nd consecutive year, forging ahead the "e-Waste TinkTookTee DTorJai" project, expanding e-Waste points available at 20 Lotus's branches throughout Bangkok and the vicinity area.
All customers and the public are invited to litter their unused micro electrical devices which will be collected for recycling under an international standard. This reflects the common determination of two organizations aiming to manage waste in align with the circular economy policy and to achieve True Corporation's Zero e-Waste to Landfill goal within 2030.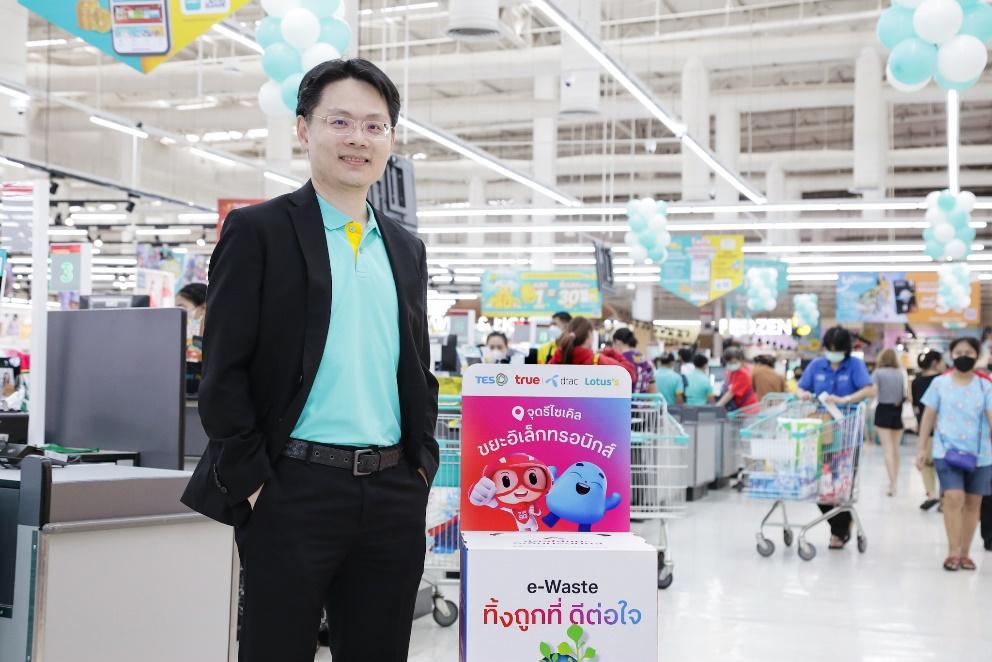 Mr. Chakkrit Urairat, Chief Corporate Affairs Officer (Acting), True Corporation Plc said that as a private sector being aware of conducting business sustainably and as one of Telecom-Tech Company's missions, True Corporation emphasizes the importance on managing the environmental impacts from e-waste that must be disposed of correctly and according to the international standard.
True Corporation is, therefore, forging ahead to expand the "e-Waste TinkTookTee DTorJai" project, joining hands with leading partners continuously and this time with Lotus's to invite customers and the public to be part of the mission in creating a sustainable world together.
"All can participate in reducing e-waste in a simple way and also access to the littering points more conveniently. Every piece of e-waste can be ensured that it will be recycled in a proper manner and 100% safe."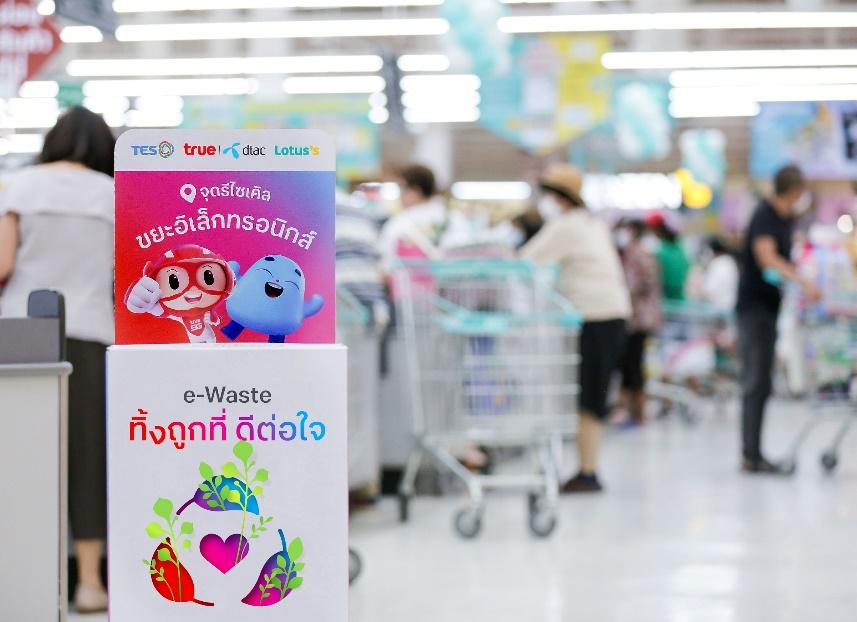 Dr. Apiruk Detwarasiti, Sr. Director of Strategy and Business Support, Lotus's said that "As Lotus's conducts its retail business based on sustainability under the strategy "Vision 2030. Actions every day.", covering all dimensions in the environmental, social and governance aspects (ESG).  For the environmental aspect, we are pleased to continue the collaboration with True Corporation for the 2nd consecutive year in the "e-Waste TinkTookTee DTorJai" project.
This year, more littering points are available at 20 branches of Lotus's in Bangkok and the vicinity area.  Lotus's is ready to be a medium in connecting people in the communities and support separating and recycling e-waste process under the international standard."
The 20 e-waste littering points at Lotus's branches comprise:
Bangkok: Fortune Town, Lat Phrao, Bang Kapi, Wang Hin, Sukhumvit 50, Ramindra, Sukhapiban 1, Seacon Square, Prachachuen, Lak Si, Liap Khlong 2, Pinklao, Bang Khae, Rama 2, Rama 3 and Rama 4, and Lotus's Nawamin Head Office.
Nonthaburi: Rattanathibet, Bang Yai and Bang Kruai-Sai Noi.
In addition, customers and the public can join the "e-Waste TinkTookTee DTorJai" project by littering e-waste at 154 branches of True Shop, TrueSphere and dtac shop nationwide as well as at NBTC office on the 1st floor of Meeting Hall, Building 2 and Building 3.
#ทิ้งถูกที่ดีต่อใจ
#truesustainability