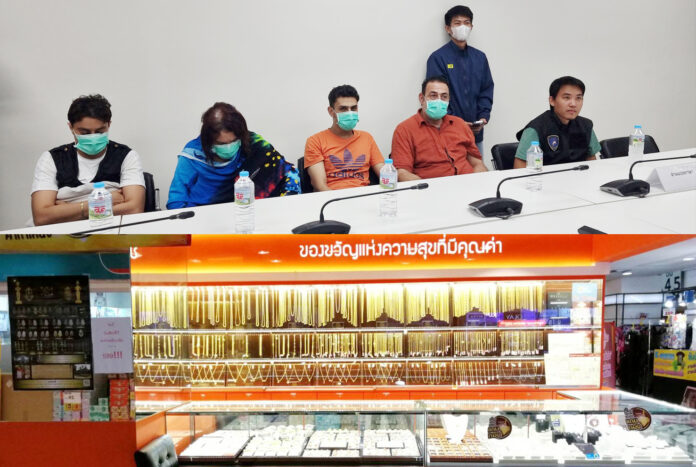 On October 26, the police officers of Rattanathibet Police Station in Nonthaburi Province, Thailand, announced the arrest of four foreign nationals involved in a joint theft of a gold necklace at the Aurora gold store located inside Pantip Plaza Ngamwongwan branch on Ngamwongwan Road, Bang Khen District, Nonthaburi, which occurred on October 21 at 2:30 PM. The stolen property was a gold necklace worth approximately 290,000 Thai Baht.
The four suspects, all of whom are Jordanian citizens, are as follows:
1. Mr. Fahmi Jamal Fareed Hussein, 55 years old
2. Mrs. Thurayya Sharif Abdel-Khaleq Alabsi, 68 years old
3. Miss. Mariam Fathi Jamal Hussein, 40 years old
4. Mr. Mohammad Fathi Jamal Hussein, 24 years old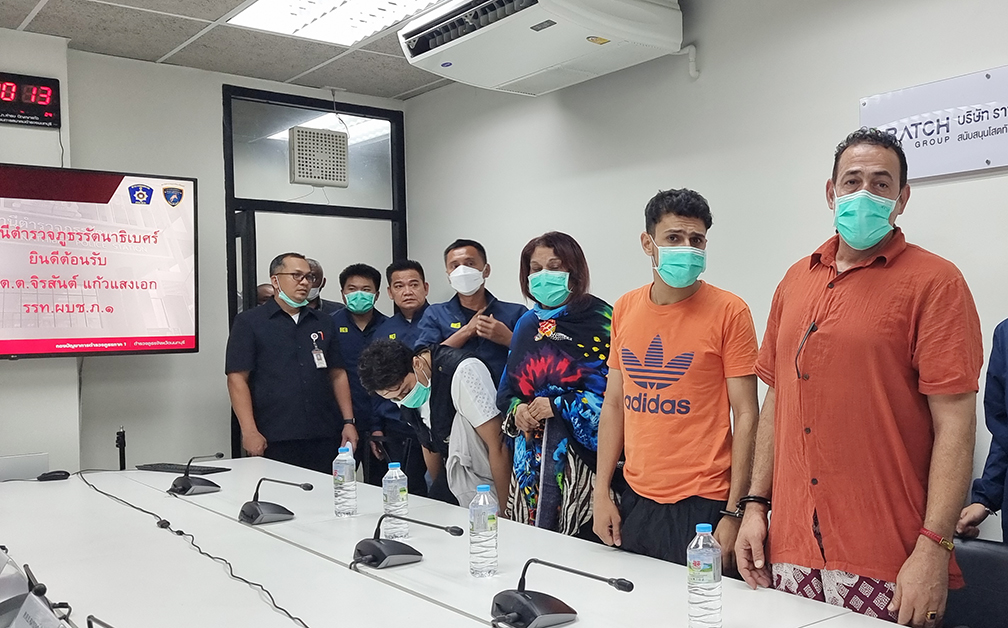 Pol. Maj. Gen. Jirasan Kaewsangaek, Acting Commissioner of Provincial Police Region 1, said the suspects entered the jewellery shop and inquired with the staff in English about the price of the gold chain to divert their attention. Meanwhile, the members of the group stole two gold chains weighing 3 baht and one gold chain weighing 2 baht. The person who was talking to the staff claimed that they wanted to exchange dollars to buy gold. Eventually, all four suspects fled together in a taxi.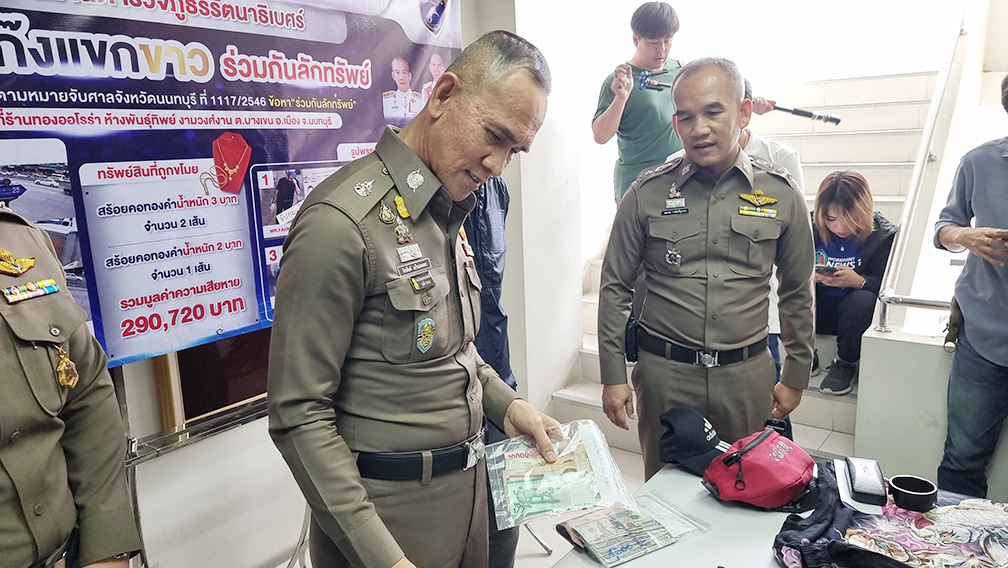 Ms Sudarat Rachasak, a 24-year-old employee of the shop, stated that after noticing the theft, she checked the shop's CCTV cameras and observed the group of foreigners committing the crime for about half an hour.
During the police investigation, it turned out that the suspects sold the 8-baht gold chain in a second-hand shop for about 190,000 Thai baht after the theft. They then exchanged the proceeds into US dollars, totalling $5,400, before being arrested by police at a rental flat in the Bang Sue area. Various currencies and clothing they had been wearing during the incident were found in their possession. As a result, all four suspects were charged with robbery and face a prison sentence of over 5 years.
Baht is a unit of weight measurement for Gold in Thailand where 1 Baht is equal to 15.244 grams in raw bullion form or 15.16 grams when it is sold as jewellery.