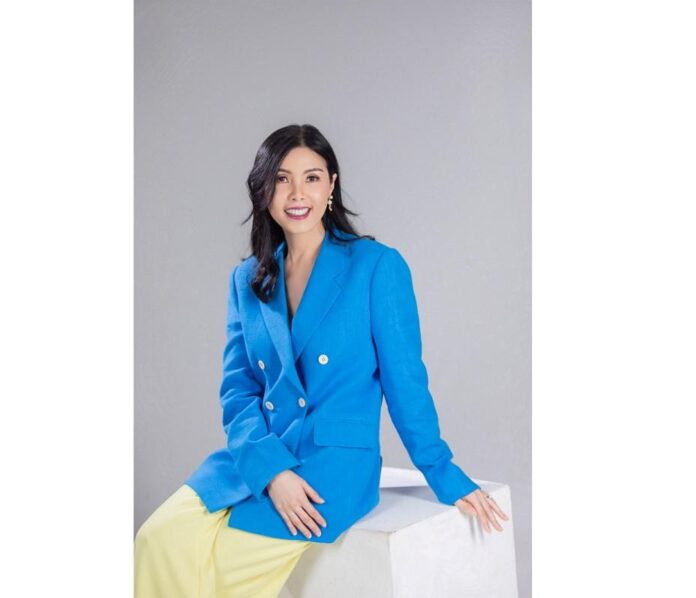 Thai Dating Agency Interview with Khun Bee – Kulchulee Subsinudom Nylander, Founder and CEO of 'Bangkok Matching' – Thailand's Leading and Longest-Running High-End Matchmaking Service Agency in Thailand.
Today, we had the pleasure of meeting with Khun Bee – Kulchulee Subsinudom Nylander, the Founder and CEO of Bangkok Matching. Khun Bee and her highly experienced matchmaker team have successfully matched over 9,000 couples and continue to do so over the last 18 years through her exclusive professional matchmaking service.
What inspired you to establish Dating Business in Thailand?
It all began with a pain point I noticed at various business networking events I attended. Many Singles at these events asked for my help to start conversations because they had no idea how to do it. After acting as an intermediary at numerous networking events, I observed that there were a significant number of single people who needed professional assistance to take the first step in getting to know others. This inspired me to start the professional matchmaking and dating service in Thailand.
Going back to 2004, I was still hesitant about the idea of starting this matchmaking business, as I wasn't sure if it would work in Thailand. There were already many popular online dating websites and several social media platforms. Then, one day while on vacation at a beach in Thailand, I pondered what I might regret not doing before I die, and that's when the matchmaking agency idea flashed back into my mind. After returning to Bangkok, I immediately started the company, beginning with the creation of 'Bangkok Matching' name cards.
I initially started the dating business with a 'Speed Dating' event and various other Dating Events such as "Singles Party" and "Dinner Date." Attendees would purchase tickets to enter the event location and start socializing. While all the dating events turned out well, there were some challenges, like an imbalance in the number of male and female participants or last-minute ticket purchases, making it hard to confirm the total number of participants immediately. However, I later realized that the chances and success rate of meeting the right person through these dating events were limited, which led me to shift towards focusing on offering a matchmaking service. This approach proved to be more intriguing to singles seeking genuine love and connection.
Can you share with us how does the matchmaking work?
At Bangkok Matching, our matchmaking process involves a rigorous background check, similar to how banks screen their customers. We require essential documents such as an identity card or passport, work permit (if applicable), pay slips or income verification, bank statements, and, a divorce certificate (if applicable). This verification process ensures that all our clients are genuine about finding a true connection and are who they claim to be. We get to know who they are and the ideal person they are looking for as a partner.
Our Pricing and Matchmaking Fee Packages vary based on our clients' quality requirements and preferences. Higher Quality matched required, higher fee.  As a result, many of our active members are entrepreneurs, medical doctors, and well-paid professionals. They often lead busy lives and find it challenging to meet people outside their usual social circles.  
Is there any obstacle in your opinion?
Certainly, we encounter numerous challenges along the way because we're dealing with individuals, and it's impossible to please everyone. However, when our clients go on a date, we gather feedback, and our matchmakers play a vital role in helping both parties understand each other.
For instance, recently there was a female customer unexpectedly ended contact with our male client, our male client was confused because he perceived nothing wrong between them. In this case, our matchmakers intervened and engaged with both parties to identify the root of the issue. It turned out to be miscommunication, and with our matchmaker's feedback and guidance, they reconciled. They might not be a married couple today if left to navigate on their own.
Another case involves international male client who was not familiar with Thai culture. He asked Bangkok Matching to help in negotiating dowry with the bride-to-be's family on behalf of the groom because he is a foreigner in Thailand and he has no one to turn to.  Bangkok Matching is more than just a matchmaking service; we are with our clients at every stage of their relationship journey.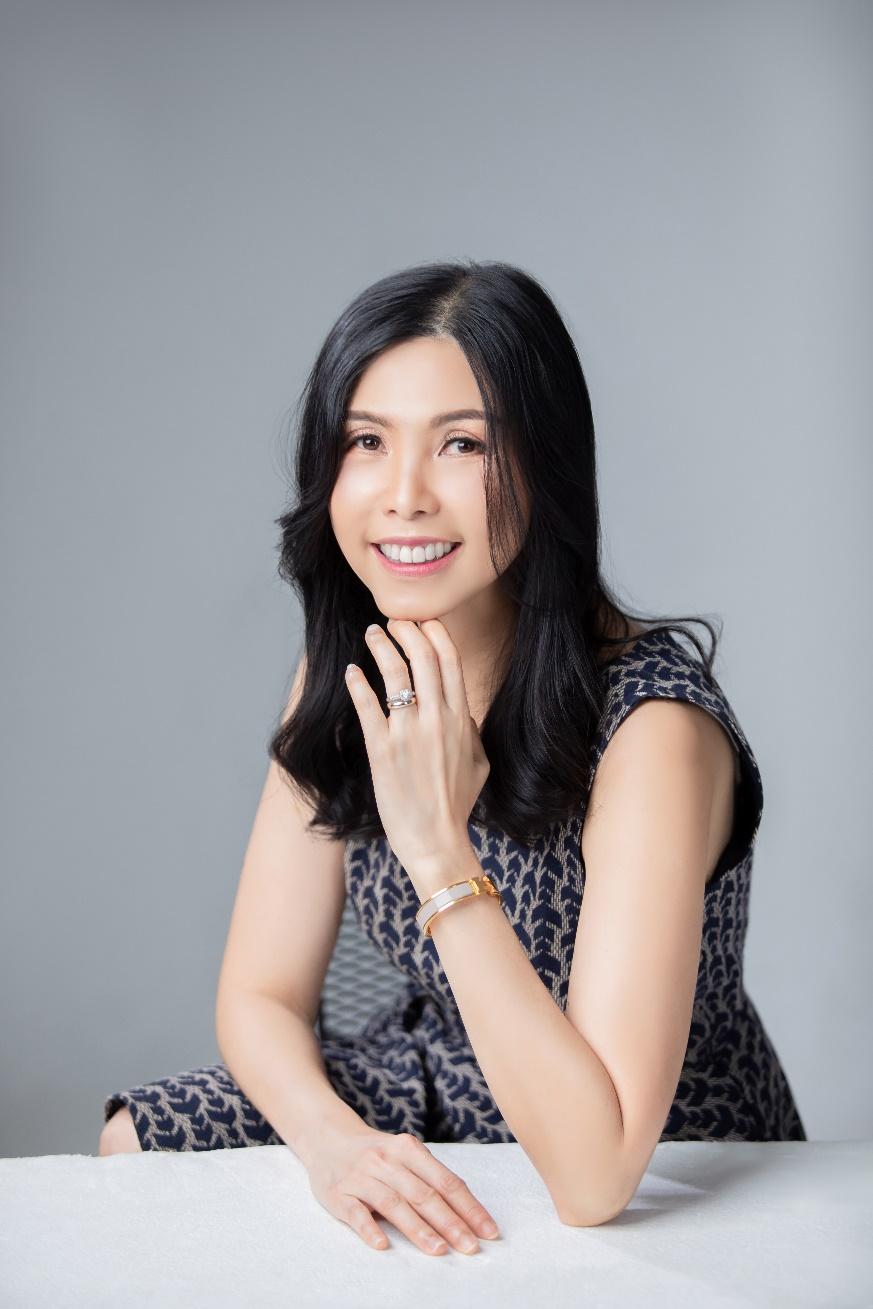 Khun Bee – Kulchulee Subsinudom Nylander
Founder and CEO of 'Bangkok Matching'
Professional matchmakers must possess sensitivity, kindness, and compassion in their interactions with clients. Our members are on a quest to find someone to love and grow old with, and the dating process can consume a significant amount of time and energy. As a result, they often seek assistance and comfort from our experts.
Is there any advice you would like to share with someone who finds it difficult to date?
Keeping an open mind is crucial. In certain cases, I advise our members to take the initiative as well. We are matchmakers, not magicians; we can't create a relationship entirely on our own. I simply let them know that without their effort, they might find themselves continually renewing and paying for our matchmaking package.
For me, it's essential that our clients achieve what they hope for. I take every opportunity to remind them, saying, 'I see potential between you and this person. Why not give yourself a chance to get to know them? You can make a romantic decision later. There's nothing to lose.
Judging people solely based on their profiles reduces the chance of meeting the right person. Some clients have subscribed to the unlimited dating plan but have not accepted any matches proposed by their matchmakers. In such cases, our matchmakers will bring this to the attention of our members and remind them to be open-minded, emphasizing that one should not judge a book solely by its cover. An A4-length profile cannot fully summarize a person. We always remind our members that everyone is worth getting to know. Even if it doesn't lead to a romantic relationship, you might find friends and valuable business connections instead. So, even if things don't go as planned, your social circle continues to grow. Getting to know someone has no downsides, and it changes us in unique ways.
Can you guarantee that everyone will get married after one package?
Our purpose at Bangkok Matching is to find the right person for our clients to establish a serious relationship, but the decision to marry and when is ultimately up to the couple. This may vary for each couple.
Our matchmaking service cannot solely rely on marriage as a measure of success, as it requires extensive follow-up and not all couples are seeking marriage as their goal at that time, it's also depending on their age.  If they are still young, marriage might not be in their mind at that moment. The desire for marriage often depends on one's age. To gauge our success rate, Bangkok Matching counts the number of couples who meet through our matchmaking service as an indicator.
At Bangkok Matching, we don't maintain constant contact with our clients to avoid disturbing them once they've found their match. Occasionally, we hear from them, sharing news of upcoming marriages or expecting a baby. We always prioritize and respect our clients' privacy.
In the broader context, people come to us seeking a serious relationship. They evaluate profiles, photos, and videos, and the rest involves the effort of both parties to maintain a conversation and make the relationship happen.
While the possibility of success is high, each relationship grows at its own pace. Some couples fall in love in just one day, while others date numerous times before deciding to pause their profiles with us and take a break from the dating game. It ultimately depends on the specific preferences they have in a partner.
Personally, when I was dating my now husband, I didn't have any specification requirement when looking for my partner other than understanding, love, and care. I understand that not everyone shares the same perspective as mine, but I acknowledge that some qualifications can be specific, and it can be challenging to find everything in one person. For example, some individuals seek a business owner or an international graduate because they want someone who speaks fluent English. At the end of the day, I can only try to understand their preferences from their perspective, not enforce them.
At Bangkok Matching, we provide as much support as possible to our clients. We are there for them when they go through breakups or heartbreaks from dates or from relationships that didn't work out. Sometimes, we even share their tears. In addition to offering strength, we provide comfort and instill hope for better, new love."