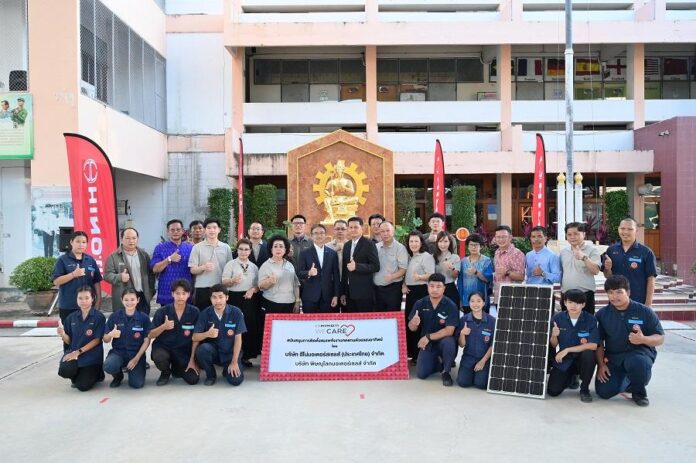 With the installation of solar panels system at the second location, Phitsanulok Polytechnic College, Phitsanulok Province
Hino Motors Sales (Thailand) Ltd. led by HMST's president, Mr. Ken Iwamoto, executives, and Phitsanulok Motor Sales Co., Ltd. jointly donated a solar panel system for Phitsanulok Polytechnic College, Mueang Phitsanulok District, Phitsanulok Province. The donation was part of the Hino We Care project under the concept of "Hino Solar Powering a Sustainable Tomorrow", which focuses on the importance of clean energy and sustainability for the environment. It also recognized our commitment to creating value for society along with sustainable business operations. This project was held after the project at Ban Lan Ueang School in Sukhothai Province, which was the first in October 2023.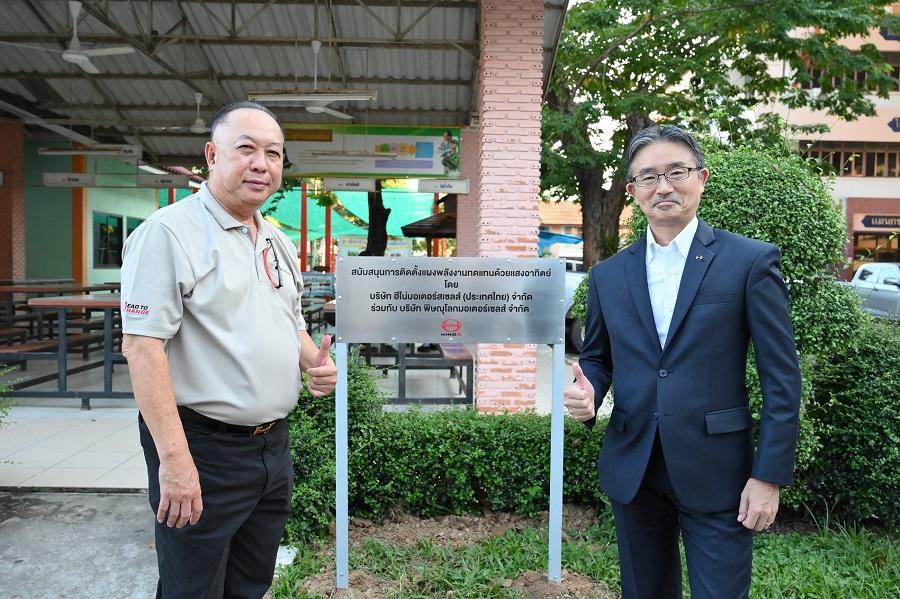 Mr. Phinit Bunsopha, Director of Phitsanulok Polytechnic College, said that "the college would like to thank Hino for supporting us with the equipment and the solar cell system. The significance of this energy is acknowledged by the college. Previously, the college paid this system by themselves. That is costly and can only generate electricity for an office block, now we get more installed from Hino. It was very generous to us, and the college is very grateful to the company. In addition to saving the college almost 3,000 baht a month on additional costs, the solar cell system's energy can generate up to 750 units of electricity, which can be utilized at the equipment building and canteen. Additionally, solar cell system equipment is taught to students pursuing a career in electrical technician. In terms of sustainable energy, this can help them learn more about the system and acquire information that will aid society in the future.
Henceforth, Hino intends to carry on with its efforts to provide clean energy in the form of solar cells to different communities in Thailand. This will help to improve the ecosystem of the area and create a green society that uses clean or alternative energy. By lowering greenhouse gas emissions and promoting a sustainable environment, this also aids in achieving the Sustainable Development Goals, or SDGs.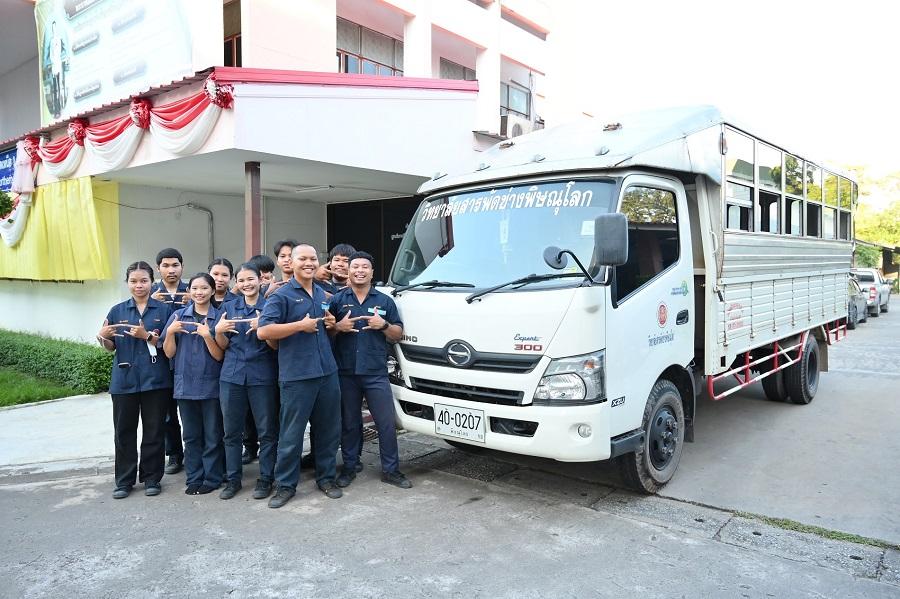 For the Hino We Care project, Hino aims to cover environmental care along with social development to achieve our goals for sustainable development and make the world a better place. The Hino We Care project to continuously delight Thai society and to ensure the protection of the planet for future generations and environment as long as possible. For more information, activities and latest updates, please visit www.hinothailand.com, Facebook: Hino Thailand Fan Club, Line: @hinoth, YouTube: Hino Thailand Official, and TikTok: @hinoth