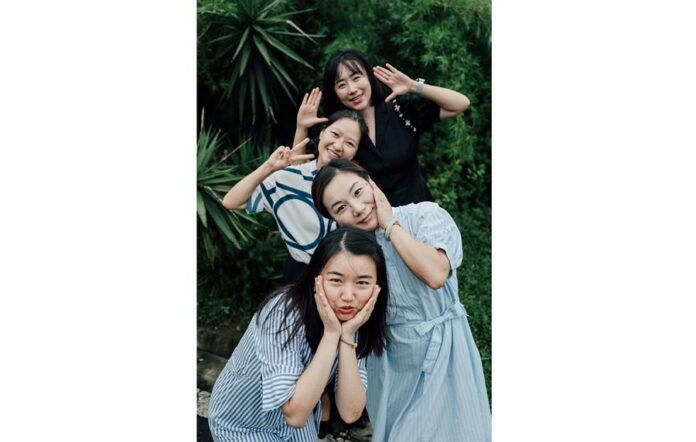 Bangkok Matching – Leading and Longest Running Thai Dating Agency Shares 3 Techniques to Find a Partner Without Deception for the 11.11 Singles' Day 2023. 
Bid Farewell to Loneliness, Embrace Being Single for the Last Year.
It's that time again for the 11th of November, also known as Singles' Day. Bangkok Matching, the high-end matchmaking agency in Bangkok, Thailand, doesn't miss the opportunity to share great dating tips for singles.
In reality, Singles' Day didn't just emerge as many might believe. It originated in the early '90s, around 1993, with a group of four single Chinese university students who wanted to counter Valentine's Day, the celebration of love. They came together and established Singles' Day. The reason for choosing the 11th day of the 11th month was simply because these numbers, all ones, matched the status of the group members who were single. With such a simple reason, it became the origin of a widely popular celebration of singleness in Asia. Starting in China, it spread to Japan, South Korea, and our own country, Thailand.
In Japan, this day is called 'Pocky Day,' which originated in the Heisei era in 1999. The customary practice involves exchanging "Pocky" snacks to express love for each other. Moreover, on the 11th of November, Pocky experiences the most promotional offers in Japan, including price reductions, bundled items, and rewards to attract customers back for new purchases.
However, in South Korea, Singles' Day falls on April 14th each year, known as 'Black Day.' Black Day is a special day for 'singles' in South Korea, particularly for those who endured the loneliness and didn't participate in Valentine's Day or White Day, where they received no gifts. Black Day is an opportunity for solidarity among singles, who dress in black attire and black accessories, gathering to eat Jajangmyeon (black bean paste noodles) or black bean sauce noodles together. The belief is that by eating this meal, they will soon find love. Besides Jajangmyeon, other black foods might also be included, such as chocolate cake.
This has prompted various businesses, both online and offline, to strategize marketing activities to cater to singles and stimulate sales. These include promotions like buy-one-get-one offers, discounts, and various freebies. As a result, Singles' Day has become an important day for shopping to help forget loneliness.
Initially, traditionally, this day was for singles to come together and engage in various activities, like watching movies, dining, socializing, and singing karaoke to celebrate their singleness.  It might sound like fun, doesn't it? But for someone from Bangkok Matching, a company dealing with singles and relationship issues, helping eliminate singleness for many, it must be said that for 'some people,' having to celebrate Singles' Day alone every year may not be enjoyable at all. If it is enjoyable, it might be mixed with bitterness. Don't forget, after this November 11th passes, it's December, a month filled with festive celebrations. Whatever the direction, it becomes a day for couples as usual, intensifying the sense of emptiness for those who have just passed a seemingly exaggerated festive celebration and truly feel their hearts empty.
Explore yourself through 5 reasons why you might still be single.
In reality, being perpetually single has its causes and reasons that are somewhat similar. However, many people often say, 'I really don't know why I've been single for so long.' So, let's look at whether it's your personality or behavior that might be causing you to be single for so long.
Indifference to society, keeping to oneself, and appearing eccentric.

Sometimes, we might have this aversion to being part of society, not wanting to meet new people, taking a break from relationships because of past hurts, and not desiring to start anew. However, once that phase has passed, you must be brave enough to reintegrate into society or meet new people. Being too closed off or not caring about societal norms can make it harder for us to rejoin society. When the world has moved on but we're stuck in a self-imposed isolation, it becomes harder to engage with people, making it challenging to find someone to connect with.

Lack of charm or allure

,

without anything attractive. Don't be angry when the advice is straightforward, such as 'You might lack attraction.' It doesn't matter how attractive you are; lacking allure or sexual appeal, such as having a dull, uninviting way of speaking or behaving, or lacking flair in conversations makes it hard for others to be drawn to you. It's something that can't be taught but improved by developing various skills. Improving your speaking, listening, or making your opinions engaging are essential, as they significantly affect your ability to find a partner.

Feeling that you're not good enough.

A prevalent issue is the lack of self-confidence or self-love. Experiencing disappointment in past relationships can make us doubt our suitability for love, causing us to miss potentially regrettable opportunities. Hence, boosting self-confidence and believing in our worth to start afresh and be a good partner to someone can help us be more prepared to step into a relationship. However, being overly confident can also have adverse effects, as it might make you believe that you deserve better and continue to wait, thinking that no one is good enough, even though suitable partners do exist. So, having just the right amount of self-assurance is crucial.

Being too selective and having overly high standards

. Many people refuse to accept or realize that they might have an excess of 'picky-ness'. No man or woman in this world would want someone else to be the sole decision-maker and judge of everything. Therefore, being in a relationship means placing half of yourself down and creating a space in the middle for someone to step into. If you like to dictate or believe that love should follow specific guidelines until it becomes exhausting, it might be necessary to relax some of these behaviors.

Expecting prospects beyond reality.

This problem is prevalent, especially in the current era, where everyone seems to look good and attractive. It makes some people mistakenly think that the beautiful idols and celebrities might actually walk into their lives, waiting for the perfect 100% match. If someone comes in, but their appearance or height doesn't meet the expected criteria, or even for minor things that don't align with the dream picture, choosing to reject without considering anything, reasoning 'not the right fit,' can be quite damaging. The person in your dreams versus reality are never going to be the same. Choosing someone who genuinely cares and feels good with you, ready to accept you as you are, is much better.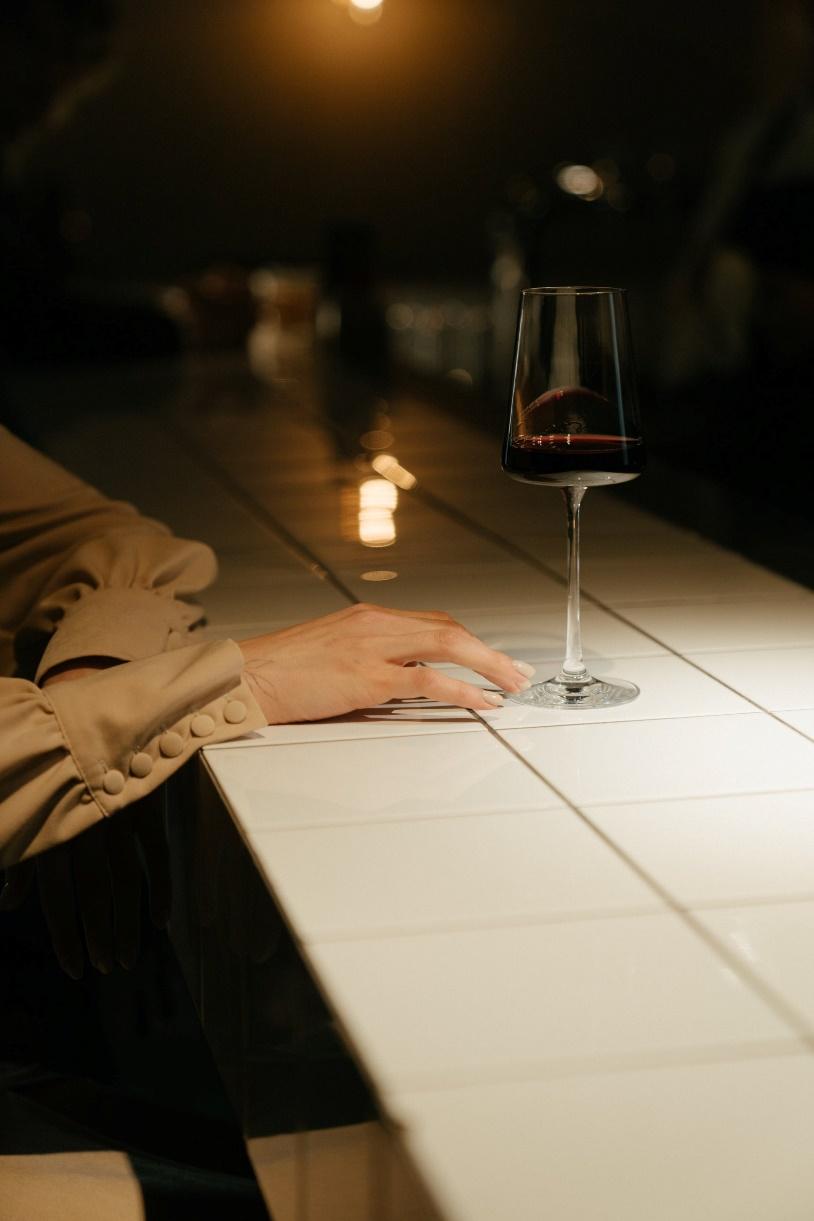 3 Techniques to Prepare Yourself for Love
I've explained the reasons in depth. Certainly, as a professional matchmaker at Bangkok Matching, we must provide good advice and dating techniques for all the singles out there to follow and develop themselves. If you don't want to continue celebrating Singles' Day next year, Bangkok Matching has the following guidance:
Adjust your mindset to be ready for a partner
Our thoughts dictate everything. Have you heard of the law of attraction? What we think, we attract. This applies to love too. If you constantly think of yourself as boring or that no one is interested, you'll continue to be stuck in this loop, radiating negative energy. But if you think positively and look at the world in a good light, soon you'll receive the appropriate love. It's about receiving someone who understands, cares, and values you. The energy you emit attracts positivity. As the saying goes, 'Your mind is the master, your body the servant.' Whether we're good or not is all in the mindset, the attitude, foremost.
Actions speak louder than complaints
In reality, I've encountered many cases where people dream but do not act. For instance, you may wish for new opportunities, unforgettable dates, or a genuine relationship, but you don't make the effort. It's not just about dreaming, you need to take action. Begin by taking care of yourself, dressing up, and then put yourself out there in social situations or use a premium matchmaking service like Bangkok Matching to find someone who can help fulfill your dreams. Don't just wait for days to pass by.
Ways to Boost Self-Confidence
Enhancing self-confidence can be achieved in various ways. If I could advise, it starts with proper self-care, from head to toe. Some singles believe self-care is a waste or feel resistant to change, thinking, 'This is who I am, and I don't want to change just to attract someone.' But it's crucial to rethink this. Our body is the only thing that's always with us. Therefore, taking care of personal hygiene, grooming, and choosing styles that suit our personality and facial structure has the primary advantage of improving our appearance. When you look good, it becomes another aspect that helps attract the right partner or date.
Realize that leaving the single status is not an impossible task. But first, you must thoroughly examine yourself, identify any issues or areas for improvement, and work on those. Then, immerse yourself in the community where you wish to find your potential date. For instance, engaging a premium matchmaking service like Bangkok Matching can elevate your dating experiences and the quality of potential matches. Their detailed services include:
Thorough background checks on work, financial status, education, and criminal records, ensuring no deceit.

Profiles and date selections tailored to meet your criteria regarding appearance, status, work, education, etc.

Various package options to suit your needs.

Personalized guidance from

matchmaker

s on partner selection,

dating

and relationship coaching, and mediation, aiding in understanding and nurturing the bond between matches.
Through Bangkok Matching's comprehensive matchmaking and dating coaching services, with over 18 years of experience and a success rate of over 80% in successful matches, it might be an excellent option to explore. Bangkok Matching can assist you in meeting and potentially marrying someone suitable, bidding farewell to your single status and celebrating Singles' Day differently next year
ติดตามข่าวสาร โปรโมชั่นพิเศษ งาน Speed Dating และเทคนิคการหาคู่ ของ บริษัทจัดหาคู่ Bangkok Matching บน Social Media ได้ที่:
📣 Facebook Thai Fanpage :  https://www.facebook.com/bangkokmatching.fanpage/
📣 Twitter:  https://twitter.com/BangkokMatching
📣 Instagram: https://www.instagram.com/bangkokmatching
📣 Bangkok Matching Youtube Channel: https://www.youtube.com/channel/UC5EbBMpGCiOwAZE4R7GLZ_Q
📣  Pinterest:  https://www.pinterest.com/bangkokmatching
📣 LinkedIn: https://www.linkedin.com/bangkokmatching
📣 TikTok: https://www.tiktok.com/@bangkokmatching
📣 Bangkok Matching Direction: https://goo.gl/maps/3ogBsbto3Mu