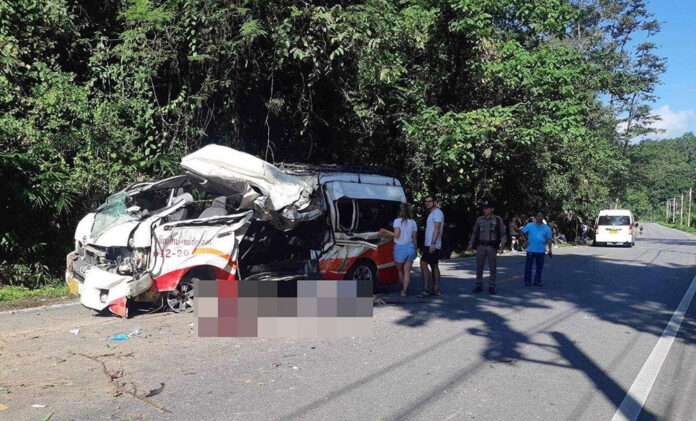 At 09:40 on November 10, a normal tourist van traveling from Chiang Mai to Pai overturned on the Chiang Mai-Pai route near the OK Mini Mart before reaching the Mae Mod Coffee Shop in Pa Pae, Mae Taeng District, Chiang Mai. Rescue teams rushed to the scene where they found two foreign tourists dead outside the vehicle. One is a French woman, and the other is a Dutch man.
In addition, 10 injured tourists were taken to Mae Taeng Hospital in Chiang Mai. The Chiang Mai Provincial Disaster Prevention and Mitigation Office reported that the van was traveling at a speed of 83 kilometers per hour according to GPS data.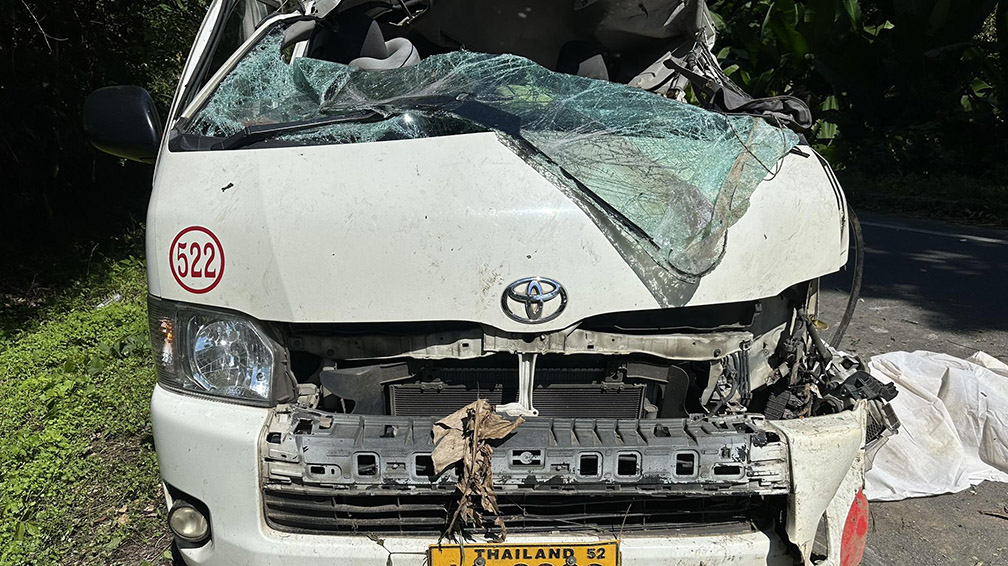 The accident occurred on a downhill bend where the left front tyre burst. As a result, the van lost control, broke through the crash barrier and crashed into a tree about 50 meters away.
As far as the deceased foreign tourists are concerned, it is assumed that they were not wearing seatbelts. The authorities are speeding up the identification process in order to inform the respective embassies. The van is insured and covers the occupants for up to 500,000 baht.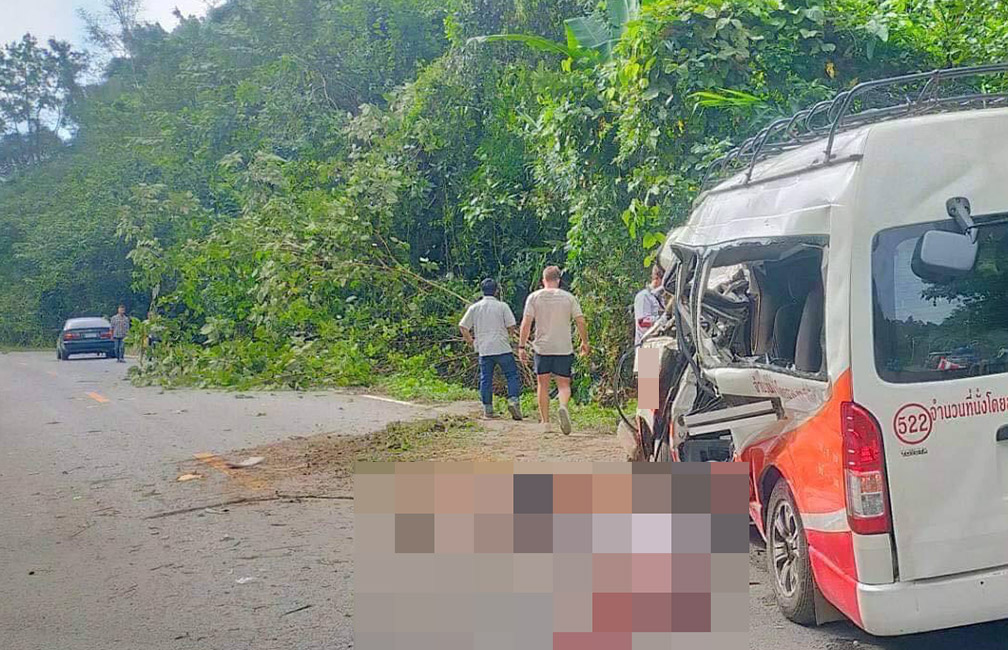 Supichai Tengprasert, Mae Hong Son Provincial Transport Officer, stated that even at 90 km/hr, which is the legal speed limit, driving on steep hills at 80 km/hr is unsafe. Drivers must be careful.
"Owner companies must carefully recruit drivers with expertise and a passenger safety conscience."
______