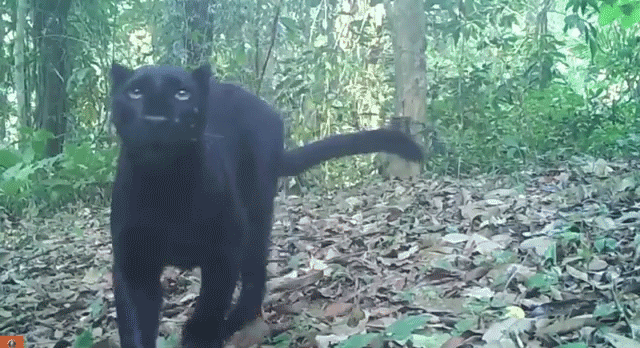 TAK — Emerging from the forest, a big black kitty slinks by and pauses to take a sniff.
In footage released this week, a rare black panther is seen playing with a camera installed in the forest to observe wildlife in the Umphang Wildlife Sanctuary in the western province of Tak.
Park chief Mongkol Kamsuk said the panther's appearance shows diversity in the forest is recovering. Black panthers are among 10 species of animals the park has sought to repopulate. Others include tigers, gaurs and bears.
Black panthers are considered a vulnerable species. The same camera network also spotted a family of four tigers seen three years ago in the sanctuary, Mongkol said.
Related stories:
Wildlife Officials Hunt Poachers Who Shared Kills on Facebook
Forest Ranger Sacked For Poaching in His Own Forest
Prince William: We're Still Step Behind Wildlife Traffickers