Politics
BANGKOK — The media should avoid writing about politics and instead focus on the work of the government in the aftermath of King Bhumibol's death, junta chairman Prayuth Chan-ocha said Friday.
BANGKOK — Police on Friday detained a motorist who had threatened to kill anyone defaming the late King in a video online and said weapons-related charges could be filed against him.
BANGKOK — Watch a friendship between a Burmese refugee boy and popular Thai folk performer in a documentary by a German filmmaker.
International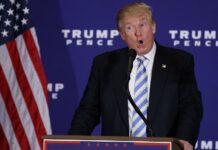 GETTYSBURG, Pennsylvania — Steering his campaign toward controversy yet again, Donald Trump vowed Saturday to sue every woman who has accused him of sexual assault or other inappropriate behavior. He called them "liars" whose allegations he blamed Democrats for orchestrating.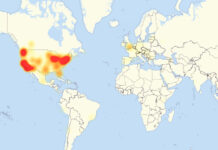 Withering cyberattacks on server farms of a key internet firm repeatedly disrupted access to major websites and online services including Twitter, Netflix and PayPal...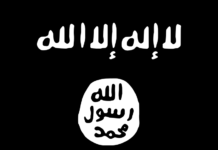 MANILA — Suspected Abu Sayyaf militants have abducted a South Korean skipper and a Filipino crewman from a South Korean cargo ship in the latest such attacks that have sparked a security alarm in the busy regional sealanes, military officials said Friday.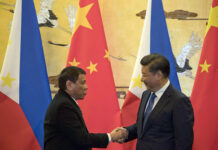 BEIJING — Philippine President Rodrigo Duterte announced that his country is separating from the U.S. in a speech before a Beijing economic forum on Thursday, after handing China a major diplomatic victory, agreeing to resume dialogue on their South China Sea territorial dispute following months of acrimony.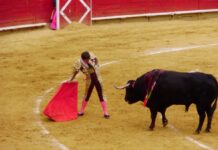 MADRID — Spain's top court has overruled a local ban against bullfighting in the powerful northeastern region of Catalonia, saying it goes against a national law protecting the spectacle.