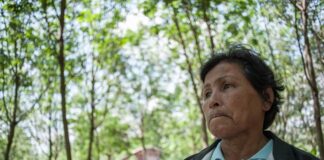 CHAIYAPHUM — A land-rights activist believed to have been forcibly disappeared over a year ago and the wife who has campaigned to learn what happened to him were both sentenced by the Supreme Court on Thursday to six months in jail.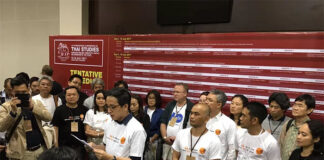 BANGKOK — Three years on, those most challenging military rule have been the nation's academics and intellectuals.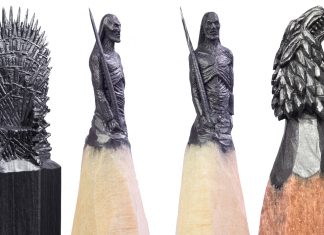 BANGKOK — Got a passion for Westerosi politics and art in miniature? Yearned for the chance to see tiny White Walkers, titular thrones and house sigils delicately carved into pencil leads?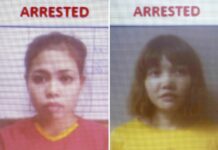 KUALA LUMPUR, Malaysia — Two women accused of poisoning the estranged half brother of North Korea's ruler in a bizarre airport assassination are expected to plead innocent when they appear in a Malaysian court on Friday, their lawyers said.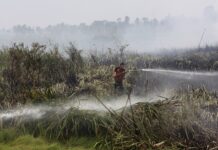 JAKARTA — Five Indonesian provinces have declared states of emergency as peatlands burn in Aceh and the risk of fires spreading elsewhere increases during the annual dry season, an official said Wednesday.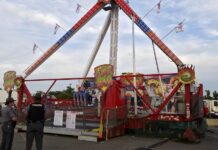 COLUMBUS, Ohio — A swinging and spinning amusement park ride called the Fire Ball broke apart on the opening day of the Ohio State Fair on Wednesday, hurtling people through the air, killing at least one and injuring seven others.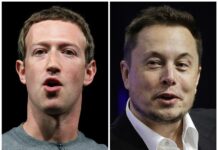 SAN FRANCISCO — Tech titans Mark Zuckerberg and Elon Musk recently slugged it out online over the possible threat artificial intelligence might one day pose to the human race, although you could be forgiven if you don't see why this seems like a pressing question.
YOUNGSTOWN, Ohio — Celebrating a slim but symbolic health-care win in Washington, President Donald Trump told supporters in Ohio on Tuesday night that the nation was one step closer to liberation from the "Obamacare nightmare."