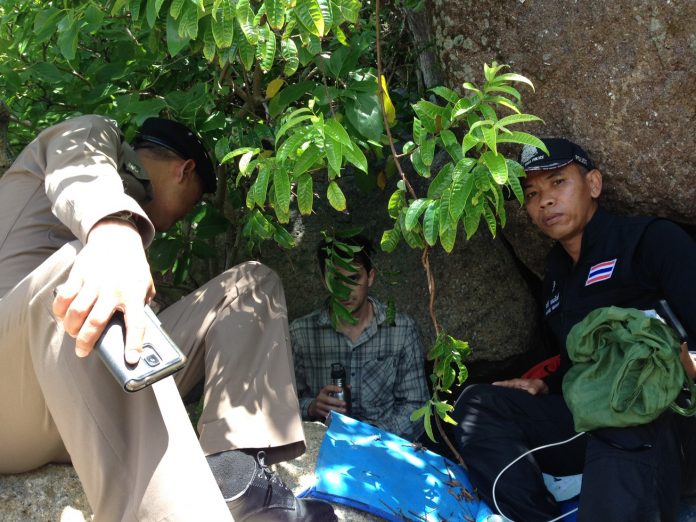 SATUN — A missing American tourist was found hiding in a pile of boulders Thursday on Koh Lipe after his worried friends went to the police. He just wanted to be left alone.
Satun police said Charles Kosydar, 39, was reported missing in the early hours of Tuesday. He was found at 12:30pm today after island residents told police a man resembling him was seen near the rocks on Sunset Beach.
Police discovered an exhausted Kosydar under the rocks with small cuts on his hand. He was taken to a local health office for treatment.
Kosydar, who came to Lipe with three friends, reportedly apologized to the authorities for having caused a hassle, saying he had been drained from heavy partying and personal problems with his girlfriend, which made him want to spend some time alone.
He told police he would continue the trip with his friends and promised he wouldn't go missing again.