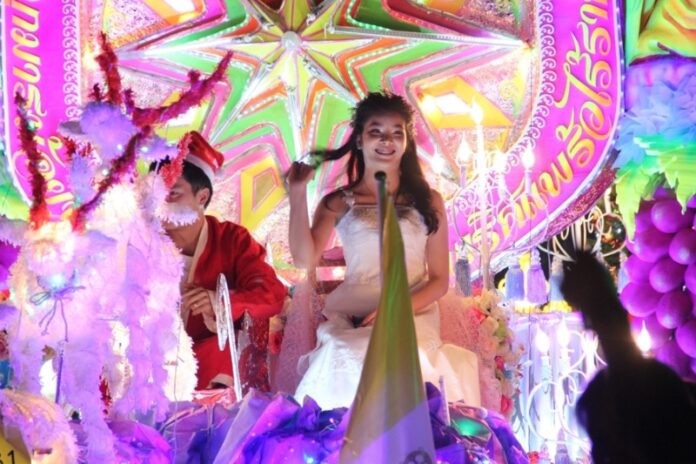 BANGKOK — Communities with significant Christian Thai populations celebrated the advent of Christmas by holding parades and lighting up their churches Saturday.
In Sakon Nakorn province's The Rae tambon, a combined 20,000 locals and tourists took part in a Christmas parade Saturday night which included 40 mobile processions depicting the likes of Santa Claus and a local twist – Thai beauty queens.
The parade will also take place on Monday to mark Christmas Day and a mass is due to be held today.
Meanwhile, east of central Thailand in Chantaburi province – where there's a significant population of Christians – residents organized the "Chantaburi Miracle Christmas 2017" celebration, involving lit displays at the century-old neo-Gothic Cathedral of the Immaculate Conception along with fireworks and light animations.
Many Thais of Vietnamese descent are Catholics and their communities have been living in Chantaburi province for three centuries.
The church in the province is one of the most beautiful in Thailand. Its original structure – which predates the current building – was built by 130 Vietnamese who fled religious persecution and arrived in Chantaburi in 1711.
According to a 2014 national census, there are more than 610,000 Christian Thais, comprising a 1.1 percent of the total population aged 13 and above.