BANGKOK — Seasonal storms continue to pummel Bangkok, causing traffic mischief, mayhem and some damage throughout the capital on Wednesday.
Some unfortunate cars parked in a quiet little lane next to Wat Ratchabophit in the Dusit district were smashed when a large tree and utility pole came down in the fierce storm at about 2:30pm.
One of the vehicles belonged to Channel 3. Its rear window was shattered.
The weather downgraded traffic on Vibhavadi-Rangsit Road from the usual "bad" to "awful." Flooding reportedly hit three major roads: Ngamwongwan, Pattanakarn and Srinakarin.
Forecasts call for dark skies and a lot more wet through the weekend, with some possible relief come Sunday.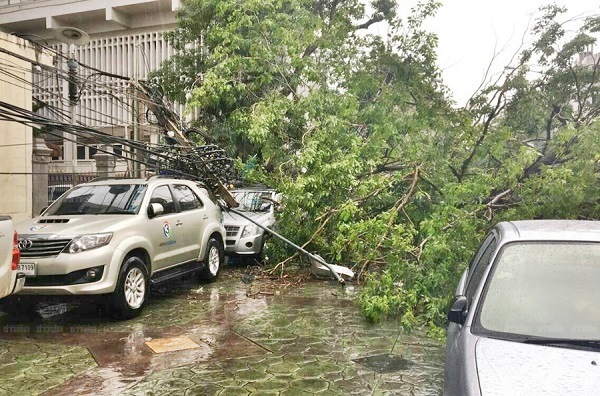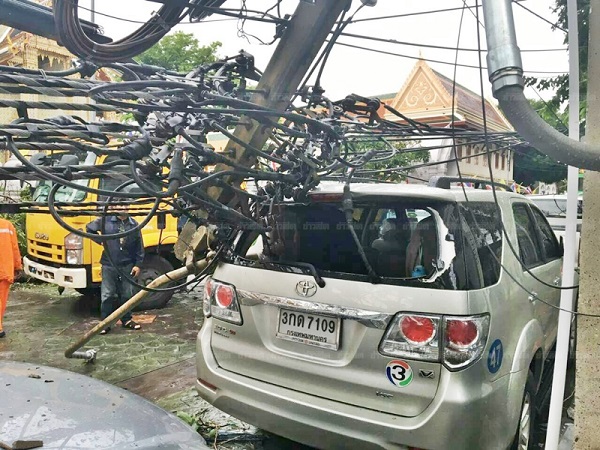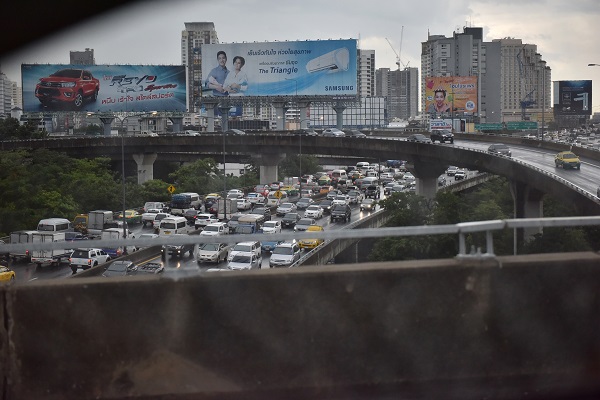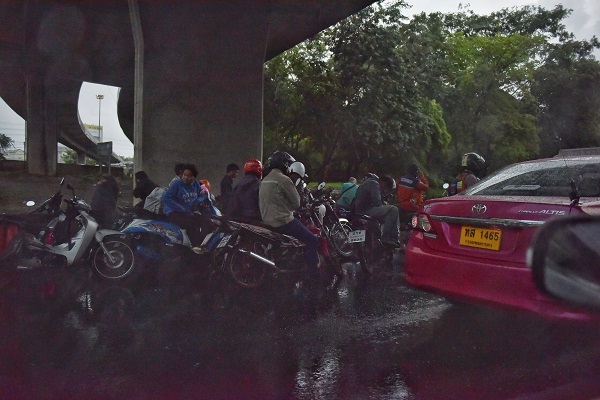 16.45 ย่านถนนรัชดา แยกเทียนร่วมมิตร มีน้ำท่วมขัง หลังฝนตกช่วงบ่ายที่ผ่านมา pic.twitter.com/BcpSPUvahN

— Blue Sky Volunteer (@kriangkrai_inde) July 13, 2016
ซอยมหาดไทย ตอนนี้น้ำท่วมสูงมาก
รามคำแหง 30/1 หลังฝนตกครึ่งชั่วโมง
ลาดพร้าวฝนตกหนักมาก
ซอยลาดพร้าว122 pic.twitter.com/ZcCsWeBM7m

— Blue Sky Volunteer (@kriangkrai_inde) July 13, 2016
สถานการณ์ รถติด ตอนนี้
หลังฝนตกหนัก#น้ำท่วม #รอการระบาย #กรุงเทพฯ
แนะนำอยู่ที่ทำงาน,โรงเรียน,บ้านพักอาศัยก่อน pic.twitter.com/jigB2Md9jh

— สวพ.FM91 (@fm91trafficpro) July 13, 2016
Related stories: