BANGKOK — If you see your enemy standing across the street, don't raise your fist in anger. Instead, Bangkok's police chief suggests, raise your arm in love.
That was his advice Sunday to vocational students in Bangkok when the chief launched a novel campaign to reduce student gang violence.
The goofy event, where police Lt. Gen. Sanit Mahatavorn himself demonstrated techniques for students to make loving gestures when they run into one another, from forming air hearts together to signing "I Love You," drew considerable mirth. But that hasn't stopped Sanit, who said it's better to try something new than do nothing and watch children kill each other.
Why all the silly gestures? Sanit said youth need to stop making a very specific gesture that usually leads to brawls.
"You know what the middle finger means," he said. "I suggest we change from showing 'The Finger' to 'I Love You' gesture."
After first introducing the idea about a month ago, Sanit on Wednesday showed some techniques to an 18-year-old vocational student accused of stabbing a rival to death while the teen was performing a police "re-enactment" of his alleged crime. The unreal scene was made even more surreal by the motorcycle helmet worn by the 18-year-old suspect as Sanit introduced him to some loving gestures.
Here are some of the de-escalation techniques Sanit was seen promoting Wednesday and in recent days.
1. 'ILY'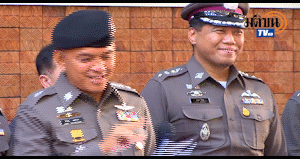 No, Sanit's not encouraging teens to "throw the horns" like at a Metallica concert, this sign-language gesture for "ILY" or "I Love You" has gone mainstream.
How to do it: Upon seeing your enemy, follow your first instinct and make that fist. Now raise your index and pinky fingers and stick your thumb out. (Do this with your right hand, and your thumb will form the "L").
2. Sarang Hae Yo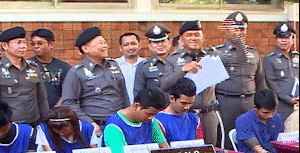 Most recognizable is the sarang hae yo, the K-Pop-inspired "make a heart with our arms" gesture.
How to do it: Raise your arm in a loving and not angry way before approaching your nemesis. Extending your hand up and forward, bend your wrist downward and then arc your elbow to form one half of a large heart. Try smiling as you wait for reciprocation.
3. The Mini-Heart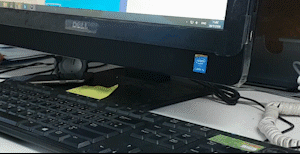 Perhaps most surprising was Sanit's deft demonstration of the "mini-heart," a gesture not well known outside of fans of Korean soap operas (Sanit said he's not).
How to do it: Press your thumb into the crook of your index finger. Lower the tip of your index finger onto the side of your thumb, so it looks like they are hugging each other. If done correctly, it should look like a small heart.
"I learned it from reporters," said Sanit, denying that he personally keeps up on the trends. "These kids are teens. If we teach them something old-fashioned, do you think they will listen? If we want to teach someone, we must adjust ourselves to them."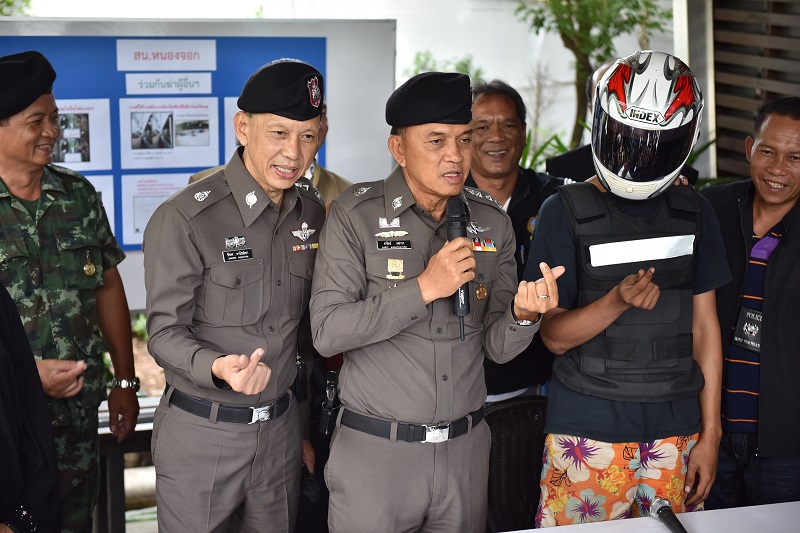 Along with the gestures, Sanit also introduced many solutions such as searching schools and patrolling potentially risky confrontation spots.
The Metropolitan Police Chief believes such gestures could get more play with the youth demographic rather than pushing them to do a more traditional wai.
And as far-fetched the idea that young toughs will cool their fists and instead make cute gestures at each other, Sanit hopes it could prevent escalation when confrontation occurs.
He knows people may scoff, but Sanit said it's always better to try something new than to do nothing at all.
"If these gesture can stop five or 10 kids from fighting, wasn't it worth doing?," he asked. "If we do nothing, the result is zero."