BANGKOK — After overcoming a last-minute scare she might be barred from the games, badminton superstar Ratchanok "May" Intanon could be Thailand's strongest hope for Olympic glory in Rio, but the 21-year-old from Yasothon is not the only medal hopeful heading to Brazil.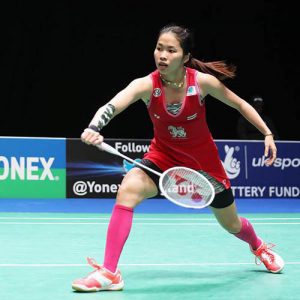 Although the national women's volleyball team failed to qualify, despite the blessing of a champion monk, more than 50 athletes will represent the kingdom at the games opening Friday, all hoping to bring home something shiny in their luggage.
At the last Summer Olympics, staged in London in 2012, Thailand only brought home three medals: a silver in men's light flyweight boxing, silver in women's 58kg weightlifting and a bronze in the women's 49kg Taekwondo.
Thailand began participating in the summer Olympics in 1952 and so far has won medals in only three events: boxing, taekwondo and weightlifting. In 2016 there is a good chance that could change.
The Associated Press predicted today that Thailand will bring home four bronze and two silver medals; others are more optimistic.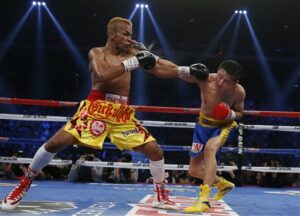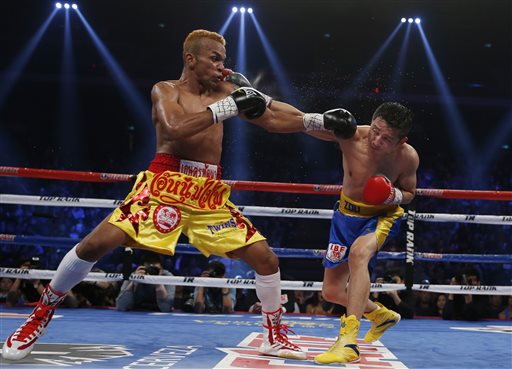 Boxing
Thailand has bagged an impressive medal haul from boxing. Fourteen of its 24 Olympic medals have come from the sport, including its first ever Olympic medal – a 1972 bronze for Payao Poontarat in men's light flyweight boxing.
Possibly the best chance for boxing glory in Rio falls at the feet of Buriram native Wuttichai Masuk. Wuttichai, 26, competes in the Light Welterweight division and won gold at the 2015 SEA Games and bronze at the World Amateur championships in Doha last year.
Then there's Amnat Ruenroeng. A former drug addict who learned to box in prison, the Chonburi province native competed in Beijing in 2008 before going professional. For 2016, he was one of two pros controversially allowed to make an Olympic bid. Now 36, Ruenroeng is favored by The Associated Press' predictions to pick up a bronze in the lightweight division.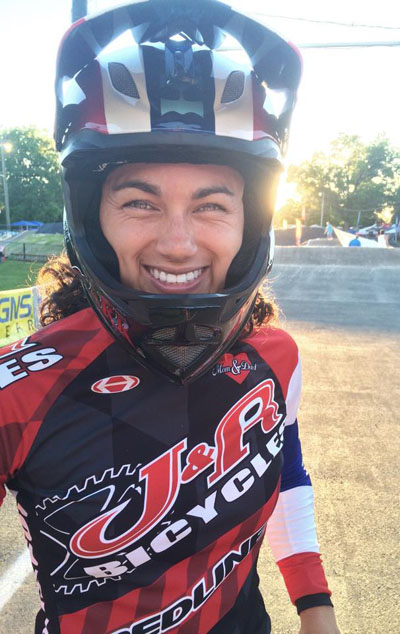 BMX
Cycling BMX made its debut as an Olympic event back in the 2008 Beijing Games. Amanda Carr will become the first woman to represent Thailand at this event.
Carr, aka "Yong," was born in Florida to an American dad, while her mom hails from Udon Thani. Although Carr was raised in the states, she is fluent in the Isaan dialect. After failing to make the American team for the 2012 Olympics she decided to switch allegiances to her motherland.
But she's no Vanessa Mae. After taking gold at the 2014 Asian Games, can Carr go one better and bag a medal in Rio? The AP forecasters are skeptical.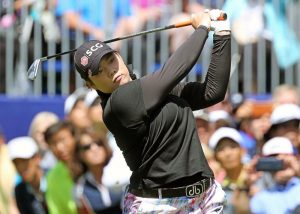 Golf
Women's golf returns to the Olympics after being contested only once previously in 1900 when the United States made a clean sweep of gold, silver and bronze. Flash forward a century and Bangkok-born Ariya Jutanugarn is a serious medal contender.
At 20 and with a long career ahead of her, Ariya already shot to fame earlier this year when she sunk her rivals and won three straight LPGA Tour events. In doing so, Ariya, aka "Pro May," became the first woman to achieve this feat since 2013. She was the first Thai to win an LGPA tour.
Ariya has suffered from spoiling herself, taking the lead several times only to lose out to bad swings. She's presently leading at the Women's British Open.
AP expects her to bronze.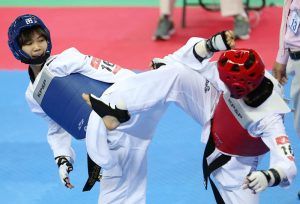 Taekwondo
Chanatip Sonkham is currently ranked world No. 5. The 25-year-old won bronze at London 2012 in the under-49kg division as well as winning gold in the SEA Games in 2015.
But the Thai Taekwondo team's medal hopes don't end there.
Panipak Wongpattanakit, who turns 19 next month, is also ranked in the top 10 in the same weight class. Panipak, a sports science major at Chulalongkorn University, won gold at the 2015 World Taekwondo Championships in Russia for her weight division.
AP sees a bronze future for Panipak but nothing shiny for Chanatip.
Weightlifting
Once again the weightlifting team has a good chance of success.
Pimsiri Sirikaew, who won silver in the women's 58kg weightlifting four years ago has a solid chance of ascending the podium again in Rio.
The 26-year-old Pimsiri will return to the Olympics with more experience and may also benefit following the recent bans of other women's weightlifters for doping offenses.
But it's an athlete once sanctioned herself, Sukanya Srisurat, who AP sees doing the heavy lifting necessary to win a silver medal. The 21-year-old Chonburi native will compete in the 58kg division.
Shooting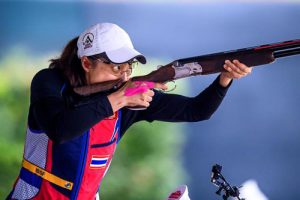 Thailand's sport shooting team is known not for its medaling prowess but some infamy after one of its Olympians fell to an assassin's bullets in Bangkok a year later after competing in the 2012 London Games (Jakkrit Panichpatikum's step-mother later said she ordered the hit to free her daughter from his abuse).
That may soon change thanks to Sutiya Jiewchaloemmit, a 30-year-old Bangkok native and Thammasat University graduate. While she placed fifth in 2008, the Associated Press has her down for shooting her way to a silver in Rio.
Related stories:
Ariya Jutanugarn Takes Women's British Open Lead
Badminton Star May Ratchanok Cleared of Doping Allegations
Pro Boxer Ruenroeng Qualifies for Rio Olympics Despite Loss
Thai Volleyballers Chase Leicester Success to Same Magic Monk