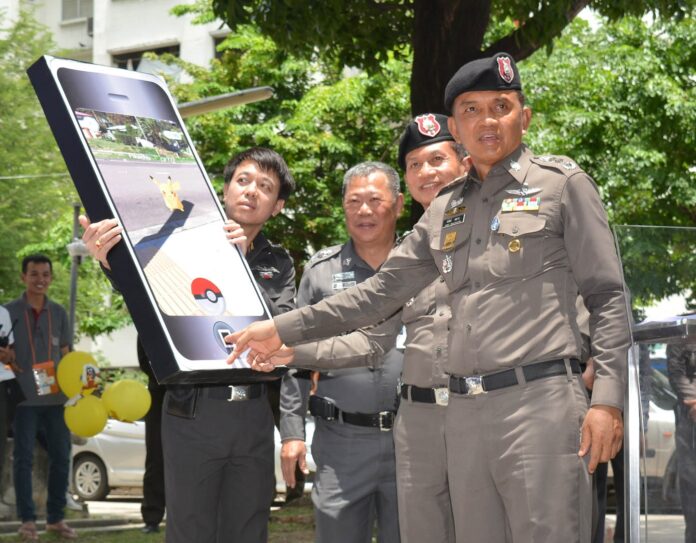 BANGKOK — The elusive unity and national reconciliation of Thais will finally be realized Saturday, when the kingdom comes together as one in CentralWorld Plaza.
That's right, it's the first gathering for Pokemon Go players.
Organized by Pokemon Go Thailand, the event starts at 11am on the southern side of the shopping mall's outdoor plaza. Event organizers promise activities including giveaways of free goodies, a cosplay contest and "trainer battle."
Since the mobile phone-based game became available in the country Aug. 6, it has sent crowds of players, or "trainers," to search for Pokemon at major landmarks and prompted threats by authorities to ban it outright.
Bangkok police have also expressed concern about people playing the game as they drive, launching a special task force called "Pokemon Traffic No Go" to catch those traffic scofflaws.
Forty-two people have been arrested and fined for playing Pokemon Go behind the wheel, according to Bangkok police chief Sanit Mahatavorn.
Related stories:
A Survival Guide for Bangkok Pokemon Go Trainers
Khaosod English Livestreams Pokemon Go Craze at Siam Paragon