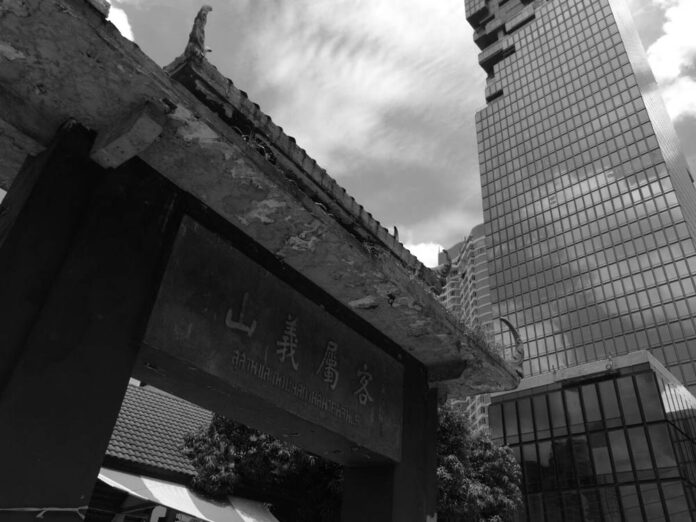 BANGKOK — Afraid of ghosts?
Bangkok's new tallest building may have gone up next to a cemetery, but a top executive of the company which owns the building insists the spirits are on their side.
The 77-story Mahanakorn near lower Silom Road is next to an old Hokkien Chinese Christian cemetery, but the company's managing director, Kipson Beck, said at the building's opening party that possible concerns about poltergeists – a genuine fear in Thailand – were sorted out in advace.
"We debated early. We originally mentioned that this might be a question," said Beck, insisting the issue has not stopped anyone from buying one of the 209 luxury condominiums comprising the Ritz-Carlton Residences. In fact, more than 70 percent of the units, which start at a price point that may give the spirits pause – 45 million baht.
"According to our spiritual advisors, the spirits are strong, very powerful. They can be powerful to help us," Beck said.
He assured that developer Pace, which owns the mixed-used building, organized Buddhist, Christian and Brahmin ceremonies to ensure the spirits will be on their side. The cemetery is just behind the project to the north on Soi Silom 9.
Beck added a feng shui note that while some see MahaNakhon's architectural design being incomplete, others see a it wrapped by a dragon, which generates positive energy.