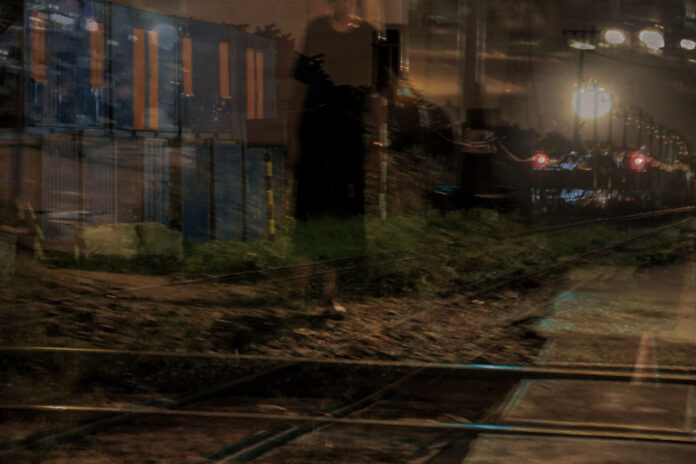 BANGKOK — Sutthipong "Noom" Eiamsa-ard was driving back to his apartment in Lat Phrao at 3am after a night partying on RCA. Along the way, two good-looking women dressed in black flagged him down for a ride.
Being a red-blooded guy heading home alone, Noom picked them up. They wanted to go to Wat Samian Nari, a temple in the capital's Chatuchak district. One sat in the passenger seat; the other in the back. They barely spoke, giving only terse replies to Noom's attempts to chat them up.
They looked sad, so Noom gave up asking for their numbers. He thought the pretty girls must have had a terrible day. Given their black clothing, he assumed they were going to grieve for a relative at the temple.
It's what happened next, as later described by Noom on a paranormal radio program, that vaulted the story into the imaginations and created yet another ghost story for people to share and shudder over in a city with possibly the most hauntings per capita.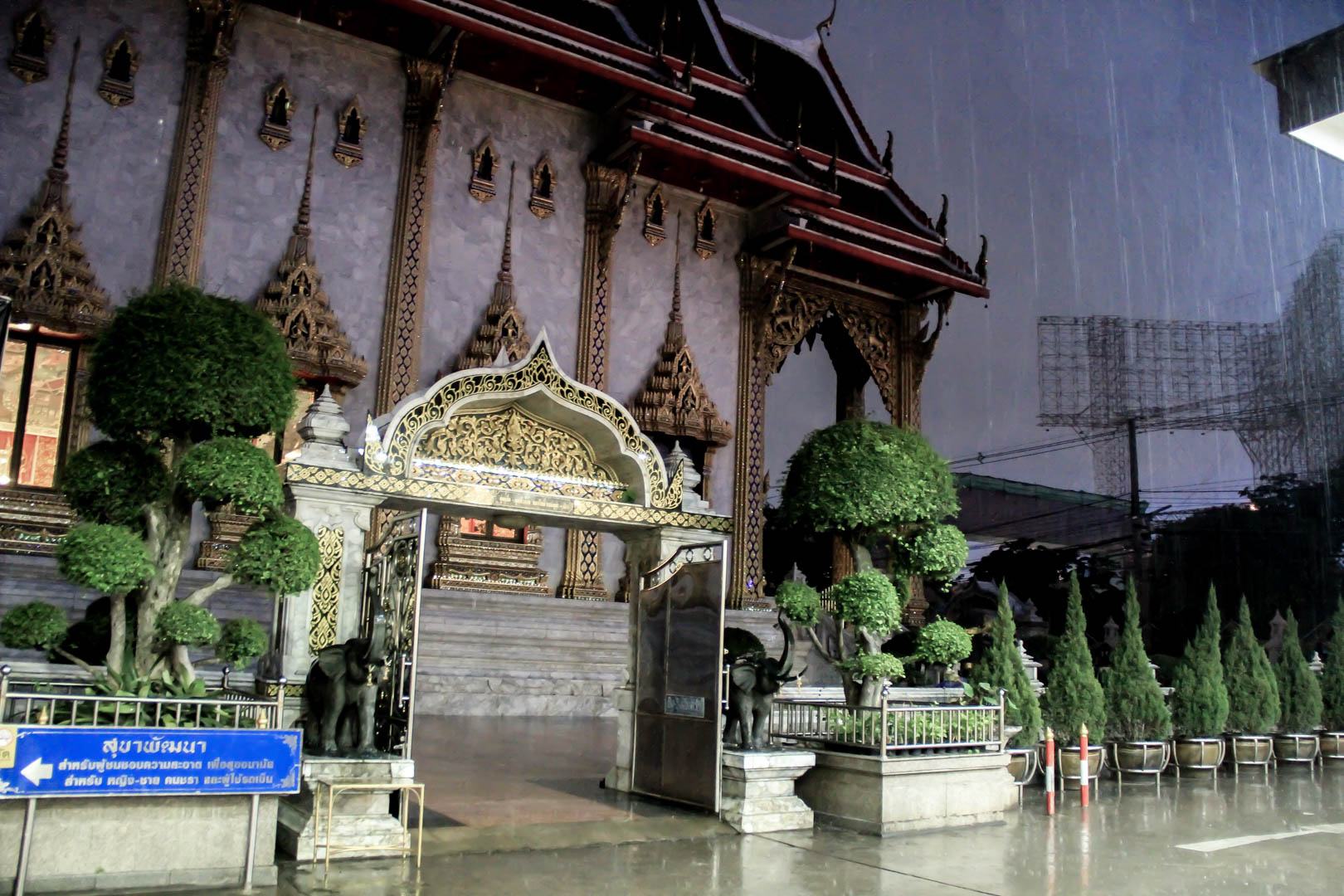 As Noom told Shock FM nearly 15 years ago, he was pulling up to Wat Samian Nari when he turned to ask where they wanted him to park. But they were gone.
Shocked, confused, and in disbelief, Noom looked around for the girls. That's when he saw them about 10 meters away, crawling on the train tracks that ran past the temple. Well, not all of them – only their top halves, pulling their torsos along the tracks, their entrails dragging behind.
Noom passed out. Next thing he knew, he was waking up at Kasemrad Hospital. His parents said he'd been found unconscious. No one believed his story, including the doctor, who said he must have been drunk.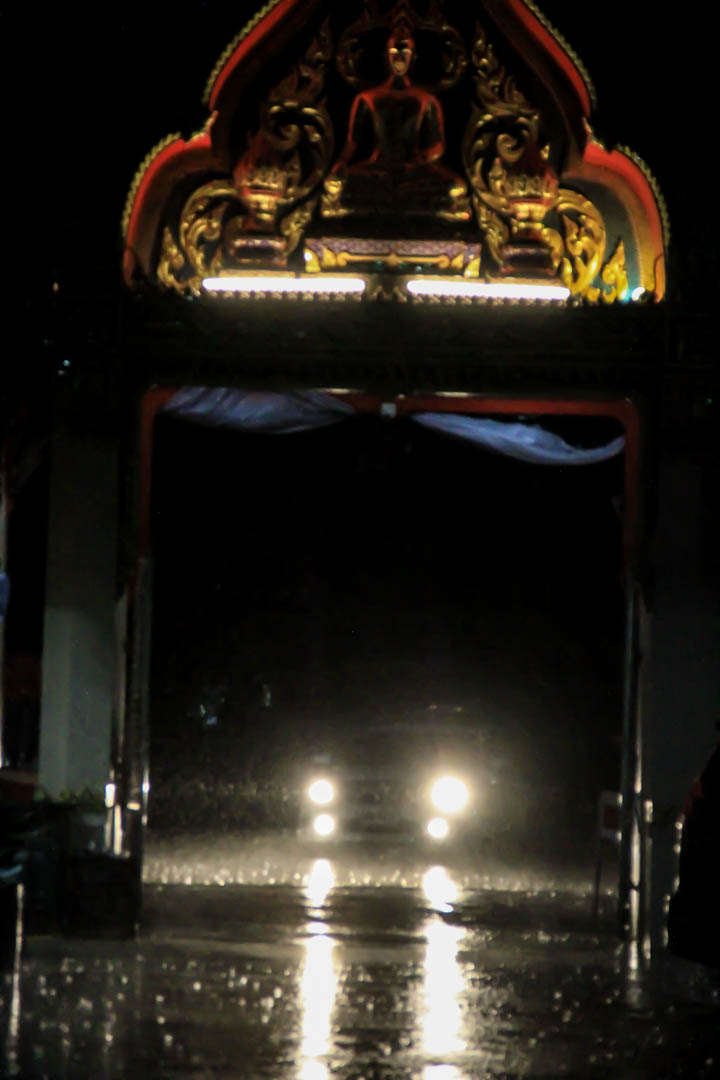 Afterward, Noom said he developed heart trouble and never returned to the area.
His story, told to Shock FM host Kaphol "DJ Pong" Thongplub, is one of many repeated time and again in the many media channels which comprise a thriving industry serving an insatiable appetite every day — not just Halloween.
On programs such as Workpoint Entertainment's Man vs. Ghost, people call in with their own paranormal encounters, often involving contact with loved ones from beyond the grave.
Like other stories, Noom's soon spread and became popular. It struck a chord with taxi drivers, and soon the original tale spawned copycats with similar tales of black-clad hotties haunting the same spot.
Taxi driver Jirawat Puengsang described a near-death experience after picking up two women at about 3am from the Rama IX Road. Both wore black, Jirawat said. He even described their outfits in some detail: one wore a spaghetti-strap dress and the other a scoop-neck T-shirt. Their destination? Wat Samian Nari.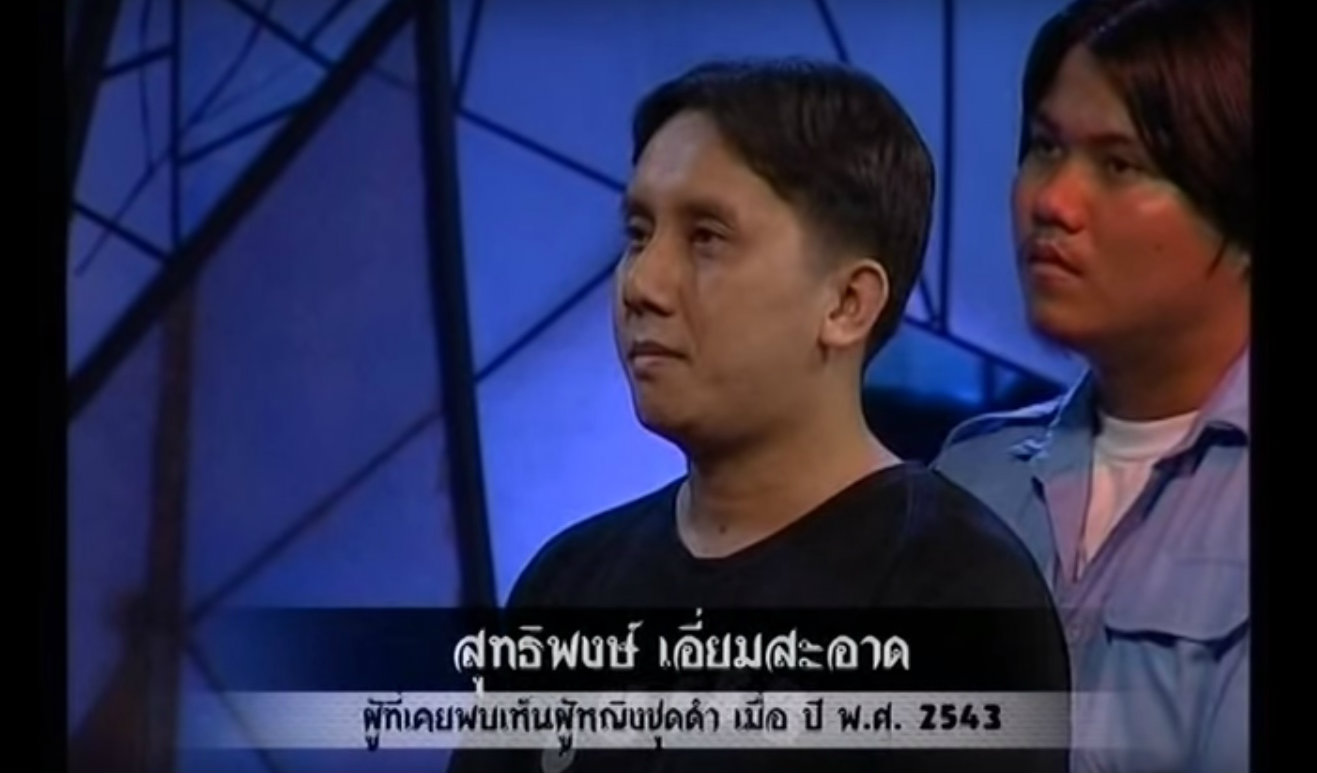 As with Noom, Jirawat noticed his customers weren't in a talkative mood. He parked outside the temple grounds and waited for his fare – but no banknotes were handed to him. Jirawat turned around. He saw no one.
Terrified and trembling, he put the key into the ignition, hit the gas pedal and sped away. As he passed over the rail crossing, his taxi stalled out on the tracks.
And there were the women, blood pouring from their foreheads and running down their faces. Jirawat tried in vain to start the engine. He couldn't get out of the car either.
Smash! Something hit the taxi's roof. Jirawat panicked, thinking the railroad crossing gate had come down and he would also suffer death by train. He hit the ignition one more time. It worked. He sped away. He didn't look back.
Jirawat quit his job as a cab driver. He also never drove a car for years to come.
He chose Channel 7's Horror Hour to tell his story, a few years after Noom gave birth to the story. He told the hosts he quit his job as a taxi driver and couldn't bring himself to drive a car afterward.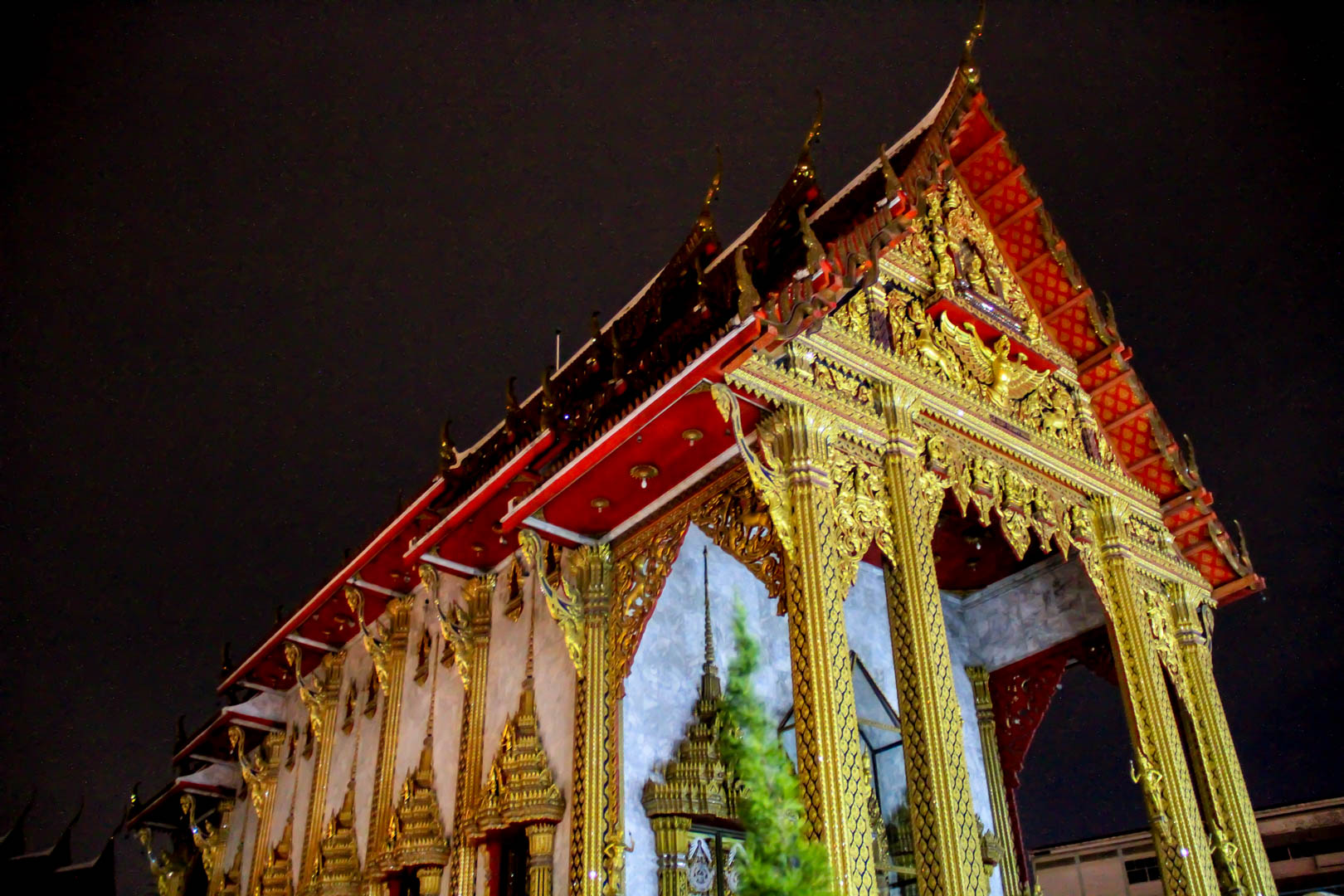 The Power of Story
To one connoisseur of creepy chronicles, the story is a no-brainer.
"It couldn't just be mass hysteria. There are many witnesses and everything goes together," said Natthapan Boonlert, co-founder of online ghost story community Horror Club. "The story is very popular, and it's become a Thai urban legend."
With the proliferation of the internet and blogs, a new platform has since emerged for breathless discussion of ghost stories.
There, people poring over such stories claimed to solve the mystery of the temple's haunted hitchhikers.
The consensus of the many ghost blogs out there say that back in the 1990s, two sisters were killed while riding a motorbike to their mother's funeral there. A train hit them, cutting their bodies in half. Some even claim Khaosod newspaper ran a front-page story headlined "Horrible Death, Cut in Half!" with the two sisters' names – Chulee Thipsuksri and Sulee Thipsuksri. (No such story could be found in Khaosod's archive, which goes back to 1997.)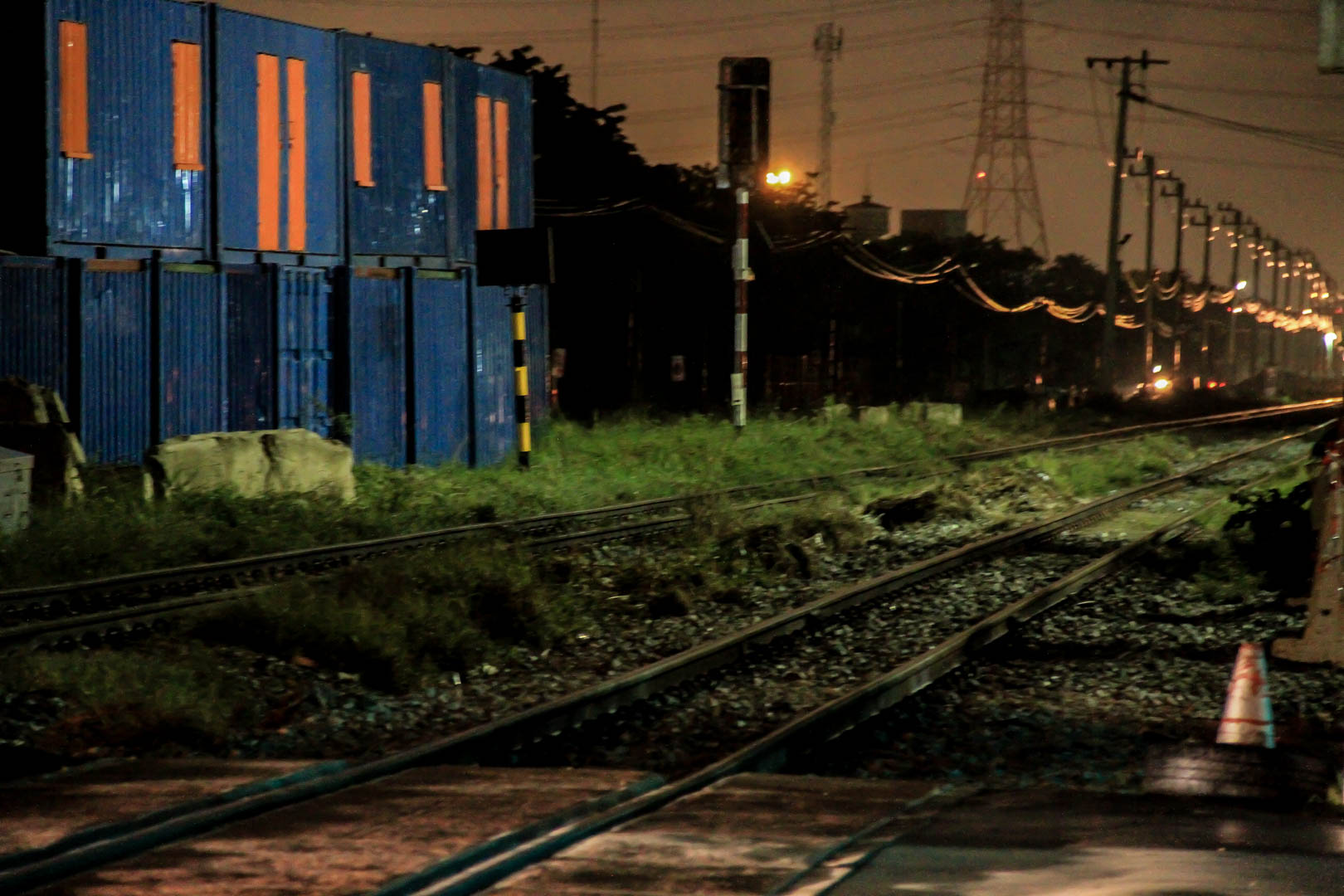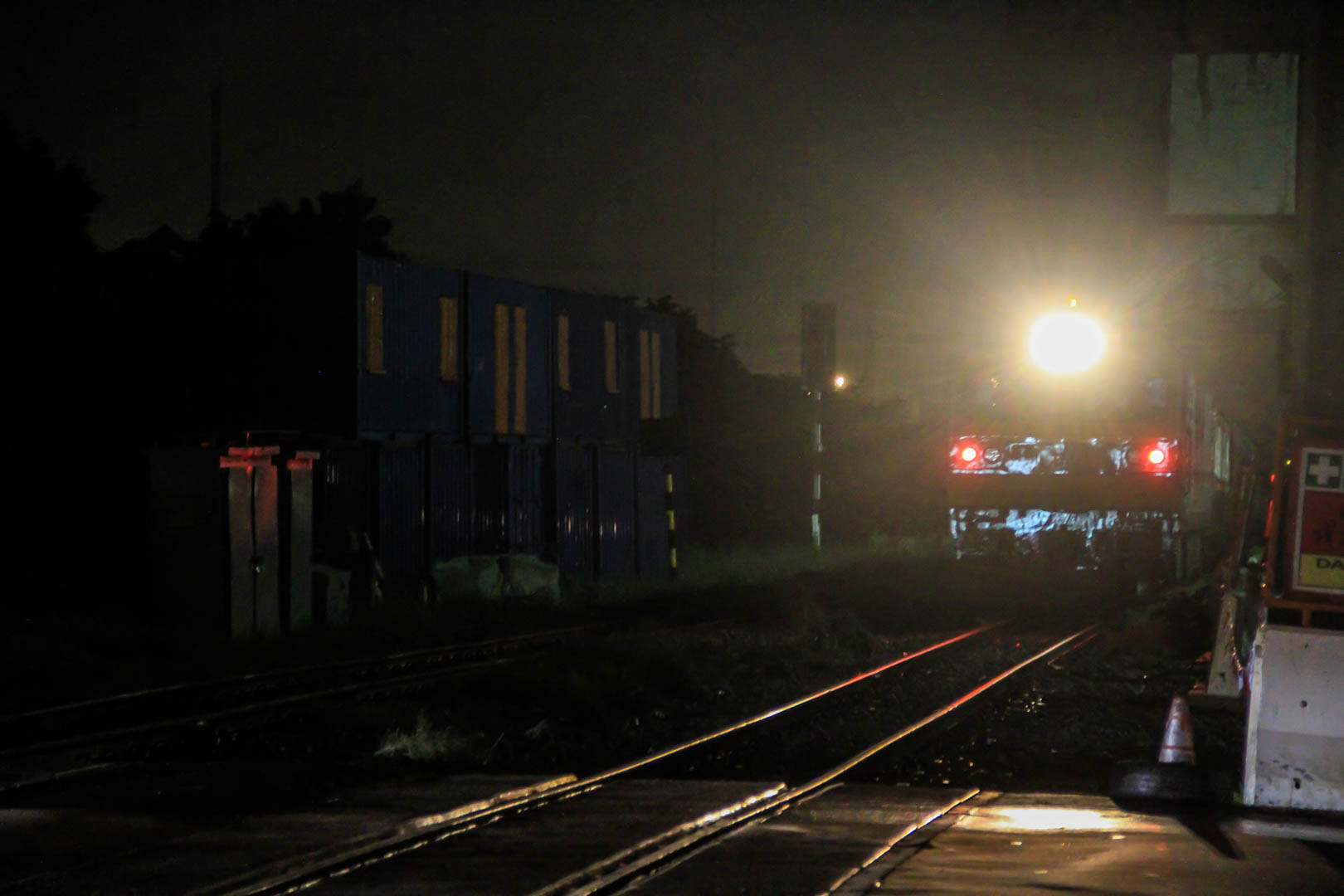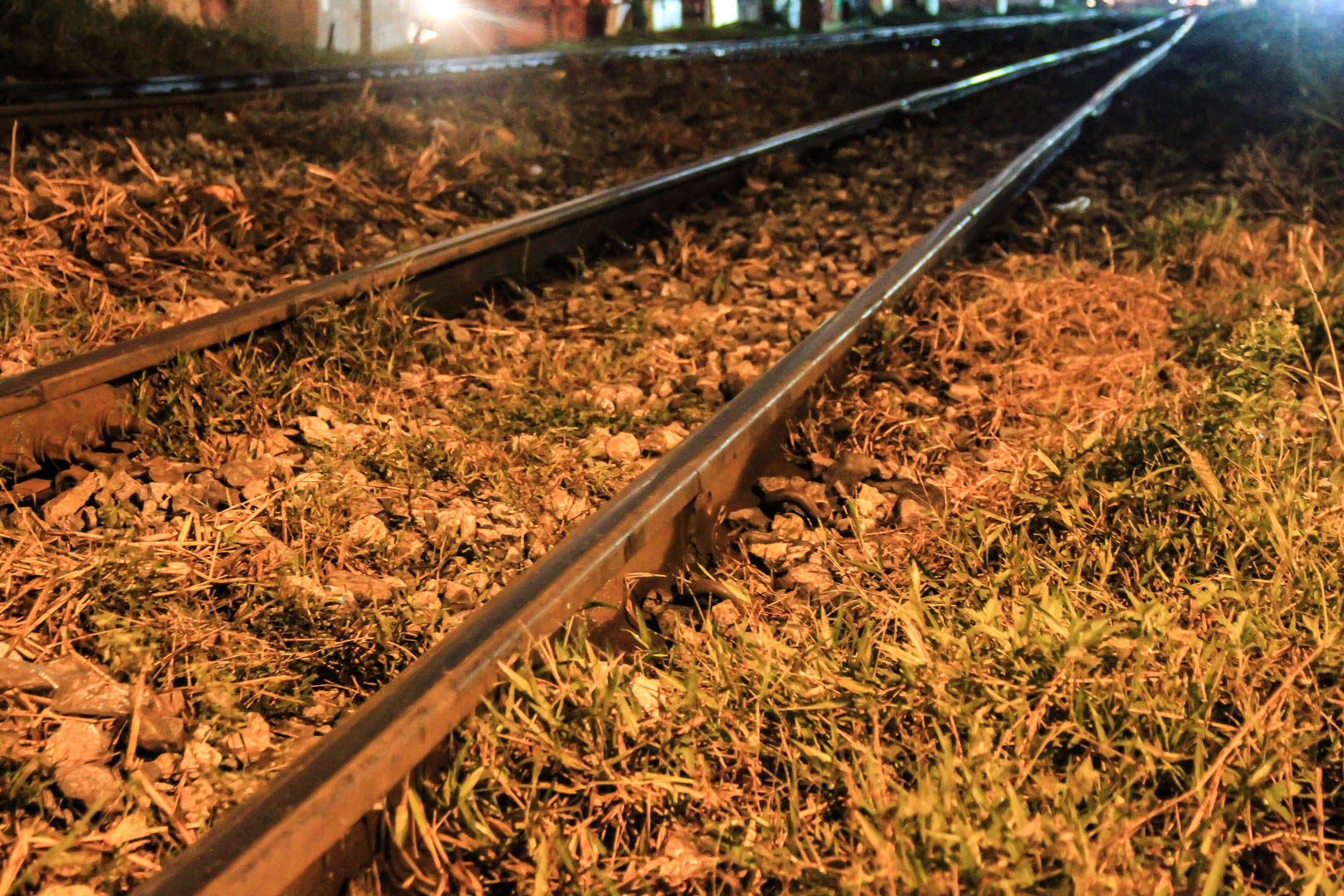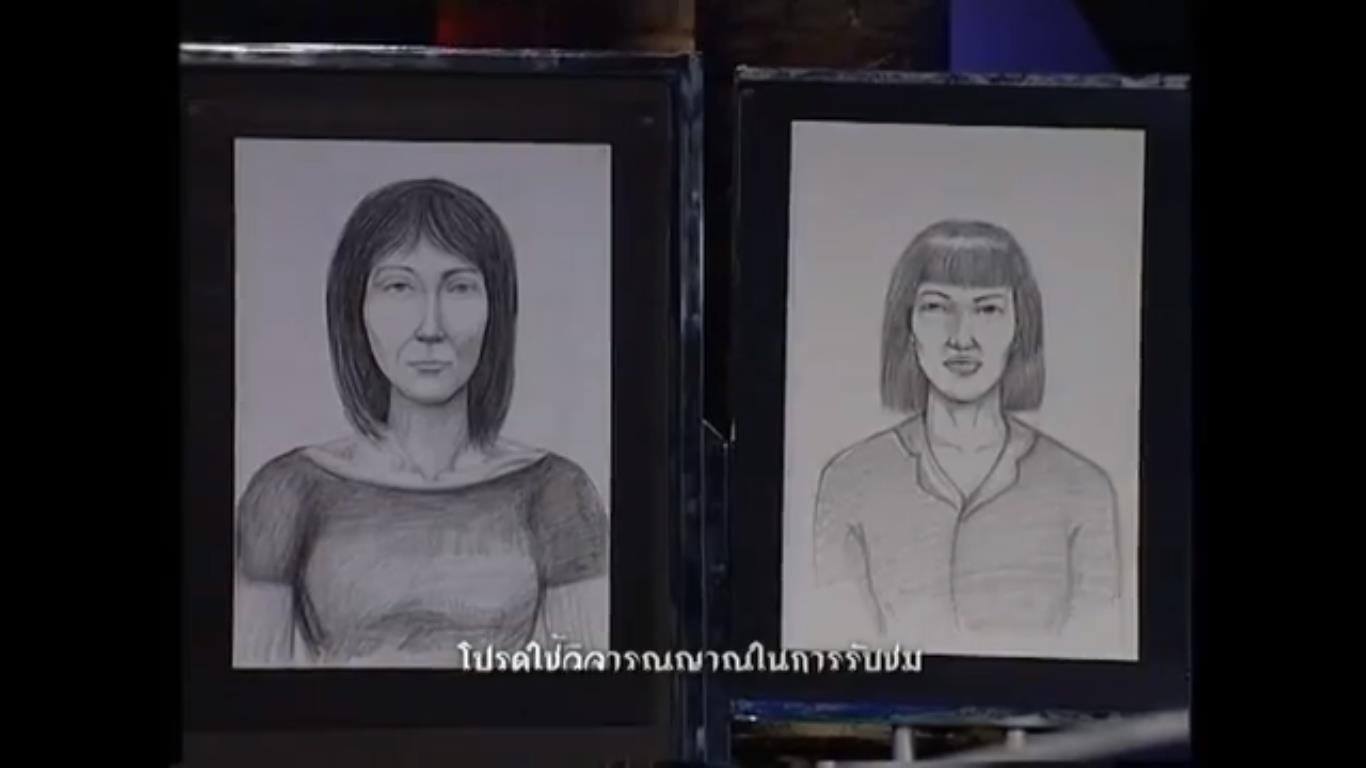 Related stories:
He Ate Children: The Serial Killer Who Still Terrorizes Thailand Today