BANGKOK — Users of Google's popular mapping feature were surprised Friday to find much of Thailand – and all of Bangkok – had become parkland.
After years of campaigns for more green space, it was neither government policy nor parks department action which transformed all of smoggy Bangkok into a park; rather, it appeared an amusing glitch saw the rather aggressive expansion of a protected wildlife sanctuary to absorb much of the nation.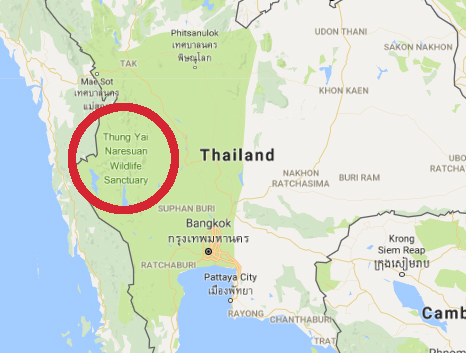 Although a Google representative could not be immediately reached for comment, it seemed the search giant greened up the capital city and most of the central and western regions by redrawing the borders of the Thung Yai Naresuan Wildlife Sanctuary.
Called for comment, an official at the Tak province sanctuary said Friday afternoon he could not confirm whether it had gotten bigger – or not.
"I have no idea about this. Did the park get bigger? Can you ask the parks department?" said the man, who asked to be unnamed because he was genuinely unsure about the dimensions of the park.
Read: 'Fake News' Prompts Facebook Bangkok Bomb Scare
In Bangkok, those who might want to find actual parks were in for a tough time with everything the same whisper green shade.
With all of the city now a wildlife sanctuary, it's a good time to head outside with your smartphone camera and snap the white-handed gibbons, macaques and other fauna said to be found in this UNESCO World Heritage Site.
Send us some snaps. After all, if it's on Google, it must be true.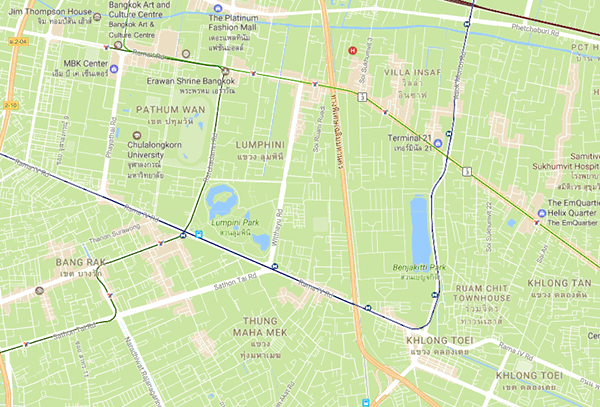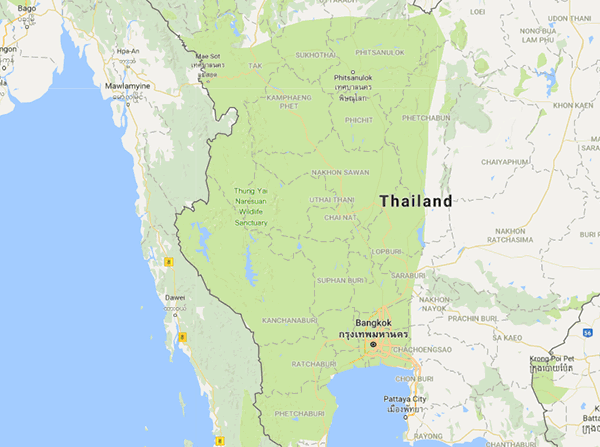 This may be fixed by now (unless it's not.)
Update: At about 11:40am on Saturday, someone at Google (Good morning!) checked the wildlife sanctuary's territorial aggression. 
Related stories:
Facebook Says Panic-Inducing Bangkok Explosion Actually Happened