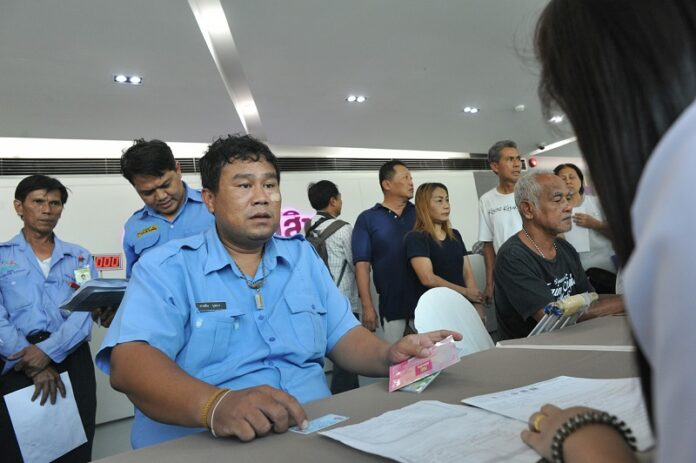 BANGKOK — For a second year, a bid to register the poorest of the poor began Monday with tighter restrictions on who qualifies – and vague promises of what benefits they will receive.
Unlike the first round of registration last year, for which the most indigent Thais received cash payouts, the 2.0 version of the low-income welfare program instead offers cost-of-living subsidies such as free bus fares or discounted electricity bills.
The military government's rationale behind the program remains the same though: direct welfare for those who need it most while eliminating room for abuse by those who don't.
The Finance Ministry said it expects at least 14 millions people to join this time, almost double the 8.3 million who signed on last year.
The government paid 7.5 million people twice last year: 3,000 baht each time for those earning less than 30,000 baht per year and 1,500 baht for those with annual incomes under 100,000 baht per year, according to government spokesman Sansern Kaewkamnerd.
To be eligible last year, applicants needed only be Thai nationals, at least 18, and show they earned less than 100,000 baht annually by disclosing their financial information, including details on debts.
For this year, the rules are stricter.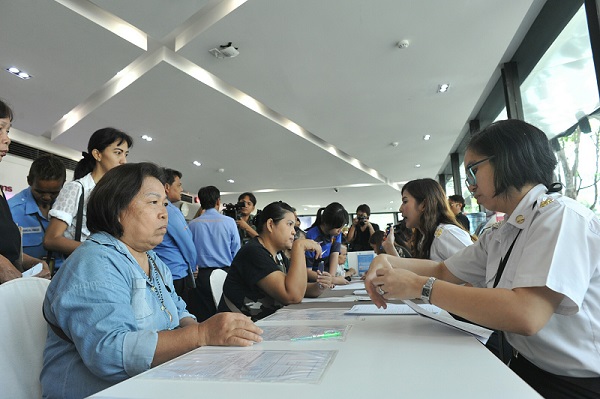 To qualify, applicants must not possess over 100,000 baht in financial assets such as bank accounts or bonds. They must live in homes smaller than 100sqm. If living in an apartment or condominium, they must not exceed 35sqm.
Those who own land cannot own more than 1 rai (1,600sqm). If it is farmland, it must not exceed 10 rai (16,000sqm).
Those who want to apply must bring their ID cards to listed banks or district offices and apply by May 15. In June, they can find out whether the Department of Revenue qualified them via a government e-payment website or by consulting the village headman's office.
As the rules have changed, those who qualified last year must reapply.
The government has not specified what benefits they will receive in return. While cash subsidies seem off the table, the specific cost subsidies or services have not been identified. The government has considered the idea of issuing welfare cards so that those on the list can use them to identify themselves as indigents in return for free bus rides and discounts on their electricity and water bills.
One suggestion floated by finance Permanent Secretary Somchai Sujjapongse in February was to provide free BTS rides for the registered poor, as it is comparatively expensive in relation to the minimum wage.
Another benefit Somchai said was yet to be proposed to the cabinet was inexpensive life and disability insurance. For 99 baht, those injured and unable to work could receive 300 baht each day for up to 20 days. Death benefits would be up to 100,000 baht.
Related stories: