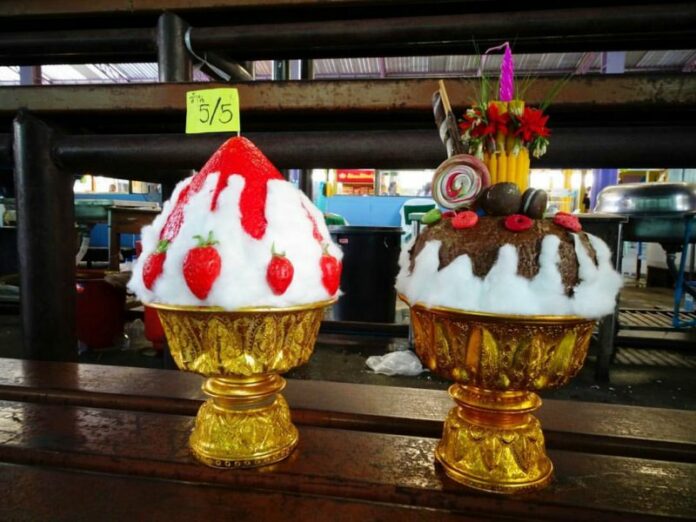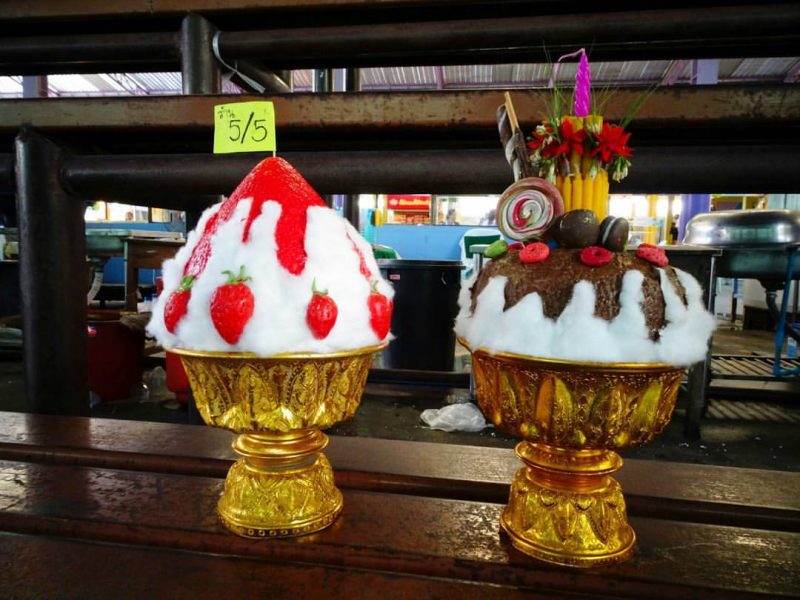 BANGKOK — A group of Matthayom 5 schoolgirls on Thursday found a creative way to update their wai khru ceremony – bingsu-shaped offering trays.
Instead of arranging flowers for their annual teacher appreciation day, Wilaiwan Jaemphoom, 16, and her five friends from Panyaworakun School on Wednesday put a sweet twist on the tradition: Korean ice desserts made out of foam, cotton and glue.
"Bingsu is a really popular dessert so I wanted to mix it up with Thai traditions and literally put it into a tray," Wilaiwan said Thursday. "My friends and I love to eat bingsu together and wanted to make something new and creative for the tray. The teachers liked it."
For her creativity, her group's Bingsu trays won second place in a school contest. First place was clinched by a group who made a tray of folded lottery tickets.
"Thanks to my friends for cooperating, and thanks to the teacher for walking over to encourage us while we were making it," Wilaiwan wrote on Facebook. Photos of her faux bingsu were reposted on a popular food page where they were shared more than 1,600 times as of Thursday.
Traditionally, the wai khru ceremony at the beginning of the Thai school year includes trays of carefully arranged flowers which students offer to teachers as a sign of respect. This year the school prohibited the use of fresh flowers because of their cost, leaving them to get creative with recycled crafting materials.
"The tray makes me hungry," teacher Oil Narak wrote.
Over the years, students have grown creative with their trays, updating them with trendy pop-culture references such as Captain America, Iron Man, Minions and Sanrio characters.