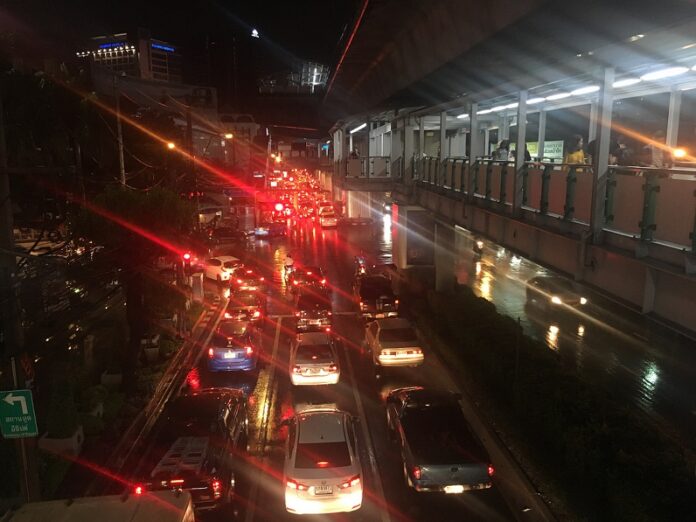 BANGKOK — There's nothing like a rainy mid-July monsoon afternoon, with the exact same downpours the day before and the day after. Get ready for a week-full of showers straight till Sunday.
Bangkok will see a 70 percent chance of rain right until Sunday, the Thai Meteorological Department said today – so don't get sick of puddly BTS queues just yet. Temperatures will range from 24C to 34C, so pack a windbreaker along with that umbrella.
In the northern, Isaan and eastern provinces there will be a 60 percent chance of rain until Thursday, but all provinces will see a 70 percent probability of downpours Friday through Sunday, according to predictions. The rains last week struck Nakhon Sawan in the central region particularly hard, causing flash floods and interrupting everyday lives.
Read: Heavy Rains Leave Nakhon Sawan Underwater (Video)
As the southwestern monsoons sweep over Thailand, residents along the Andaman coast are advised to sail with caution as waves are expected to reach heigths of over two meters. Storms may also cause flash floods after Thursday in the northern, Isaan, central, eastern and Andaman coastal provinces.
Related stories: