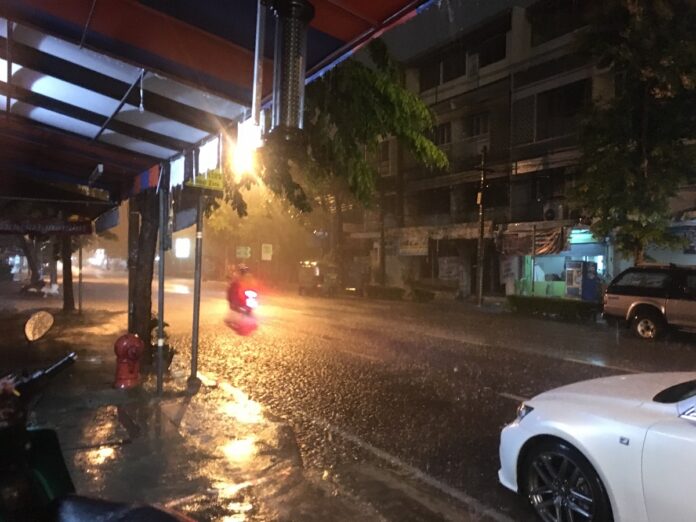 BANGKOK — The kingdom will see another full week of rains as showers range from Chiang Mai to Yala.
According to the Thai Meteorological Department, Bangkok will see a 70 percent chance of rain through Wednesday and a 60 percent chance through Sunday, while temperatures will range from 24C to 33C.
The north, Isaan, central, eastern and southern provinces will see a 70 to 80 percent chance of rain through Wednesday, with a slight decrease to 60 percent thereon. Residents should be wary of flash floods.
Heavier precipitation before Wednesday is due to tropical storm Talas moving into northern Thailand from Laos.
Rain Tuesday night in Yan Nawa district, Bangkok.
Related stories: