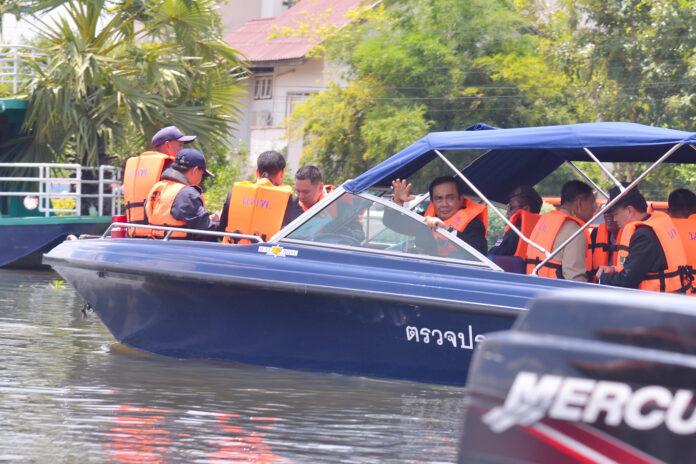 BANGKOK — A Wednesday afternoon storm heralded what could be a relatively wet week for the capital, though nothing to cause the level of devastation still being felt across much of the country, where severe flooding has killed 11 people.
Forty percent to 60 percent of Bangkok will see rain now through Sunday, with temperatures between 24C and 35C. Monday and Tuesday will see rainfall drop to 30 percent, according to state meteorologists.
The heaviest rain will hit eastern and southern provinces through Sunday, with three-meter waves expected across the Andaman Sea. Residents in the area should watch out for flash floods and refrain from sailing in small vessels.
Read: Massive Flooding Continues in 19 Provinces (Photos)
As promised, junta leader Prayuth Chan-ocha on Wednesday traveled to see the devastation in the northeastern province of Nakhon Sakhon, where the regional airport had reopened the day before. Nakhon Sakhon was among areas hardest hit by flooding since Friday. Prayuth said 50,000 baht would go to the families of every victim who died in the flooding and 230,000 baht for families who lost their homes. A budget of 35 million baht in government funds was set aside Monday for the crisis response.
More rainfall is expected in the north and northeast, where many of the 19 provinces were flooded, with a 60 percent chance of rain that will drop off come Monday.
Additionally the state weather department has advised travelers to Korea and Japan that Typhoon Noru will move into the area starting Thursday.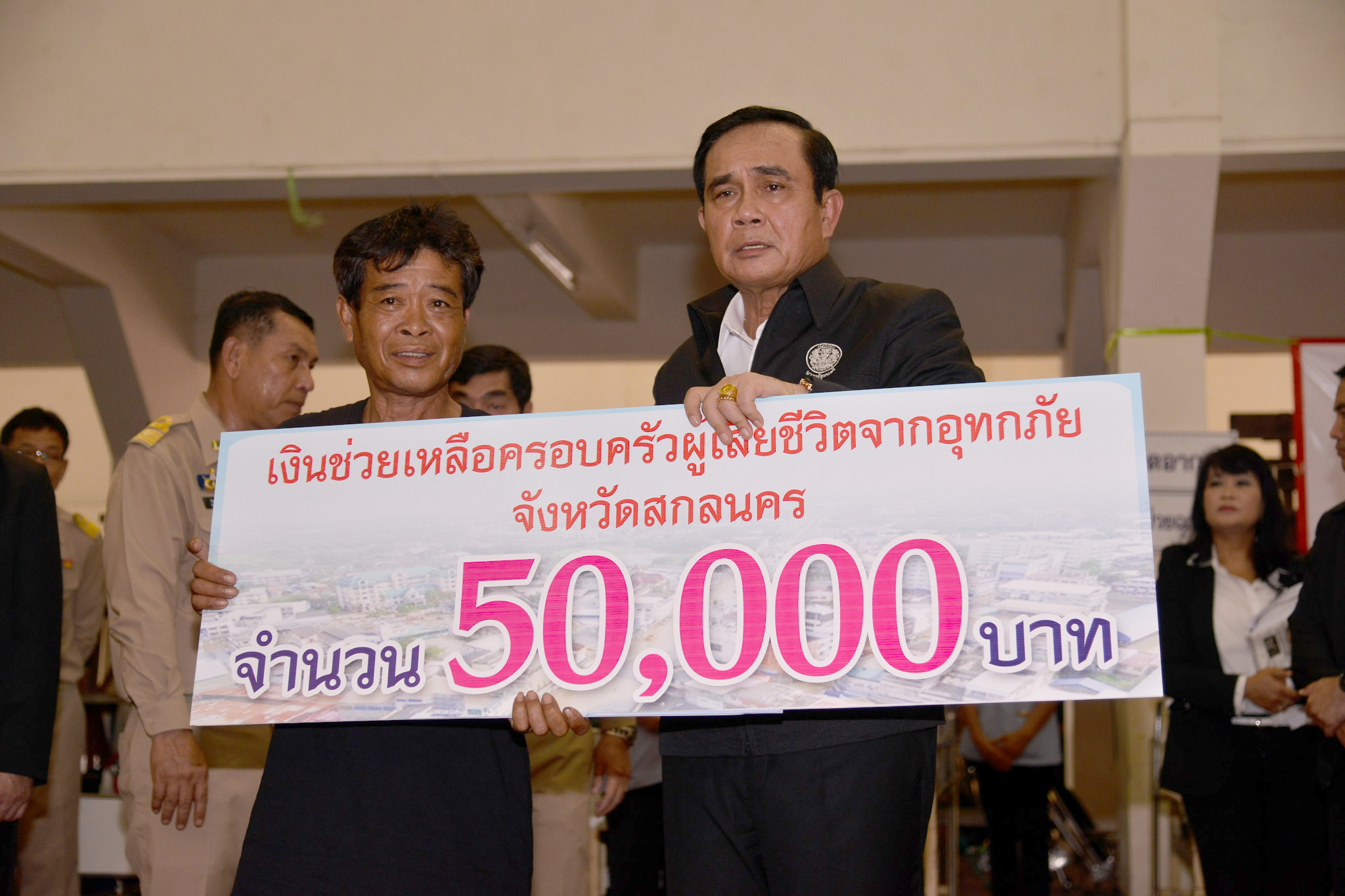 @js100radio 15.26น.#วิภาวดี เดลินิวส์ ฝนตกมาแรงมาเร็ว หนักๆ แล้วหยุดแล้วครับ ถนนเปียกลื่นระมัดระวังนะครับ pic.twitter.com/awYxScnY4m

— ประภาส ยิ่งสวัสดิ์ (@prapas3456) August 2, 2017
@js100radio วิภาวดีฝนตกหนัก รถเริ่มติด pic.twitter.com/7A3n6Oevaa

— hi hi (@TamiyaArowana) August 2, 2017
งามวงค์วาน ชินเขต อยู่ๆ ก้อตกจ้าาาา @js100radio pic.twitter.com/PqS33RWEMl

— mr.piyawit (@MrPiyawit) August 2, 2017
Related stories:
Prayuth to Visit Flooded Region as Death Toll Climbs