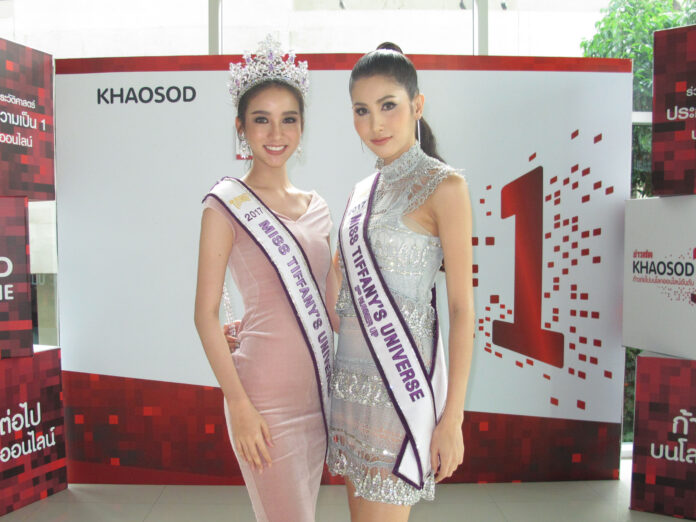 PATTAYA — Rinrada "Yoshi" Thurapan is doing the TV circuit a day after she thanked her parents for their support on the heels of being crowned the winner of Miss Tiffany's Universe.
Yoshi, 20, bested 29 other contestants in the annual beauty pageant held held in the seaside city of Pattaya.
"I'd like to thank my parents for always supporting me," Yoshi wrote in an Instagram post Sunday. "I'd also like to thank my friends and followers for always supporting me, and the Miss Tiffany and Tiffany Show organization."
Yoshi received a Mercedes-Benz, 120,000 baht, a diamond crown and various gift vouchers.
"Using social media is a double-edged sword," Yoshi said in answer to a question on how Thai people should use it. "You can use it for good and people will praise you, or you can use it for bad and people will punish you."
Second place went to Kwanlada Rungrojampa and third went to Pimpisa Panupawinchoke.
The transgender beauty pageant has been held annually at the Tiffany's Theatre in Pattaya since 1998. Yoshi will represent Thailand in March at the Miss International Queen pageant in in Pattaya, which will include trans contestants from around the world.
Actress and model Yoshi, 20, has more than 1 million followers on Instagram and is studying at Bangkok University. She acted in luk thung star Baitoey RSiam's music video for "Sticky."