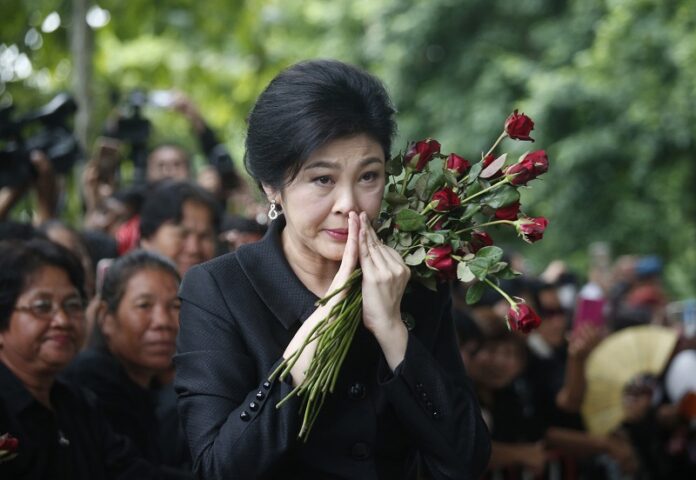 BANGKOK — A source close to the Shinawatra family said Sunday that fugitive former Prime Minister Yingluck Shinawatra is safe in Dubai and wanted time to reflect on the state of matters.
The source, who asked not to be named for fear of prosecution, added that Yingluck doesn't want others to worry about her.
The news came as the military regime denied having collaborated in Yingluck's escape after she failed to appear in court on Friday to hear the verdict of alleged dereliction of duty over a rice-pledging initiative she oversaw during her tenure in office.
Junta spokesman Col. Winthai Suvari, said the National Council for Peace and Order, or NCPO, had nothing to do with her flight. His assertion came as Yingluck opponents in the past few days cast doubt over how she could have fled without the knowledge of the junta.
"These are just the views of some who try to link things up," Winthai said, adding that there exists no evidence that the NCPO had anything to do with the disappearing act.
In a related development, anti-corruption activist Srisuwan Janya said on Sunday that he would petition the National Anti-Corruption Commission to investigate deputy junta leader Gen. Prawit Wongsuwan and others for playing a possible role in Yingluck's escape.