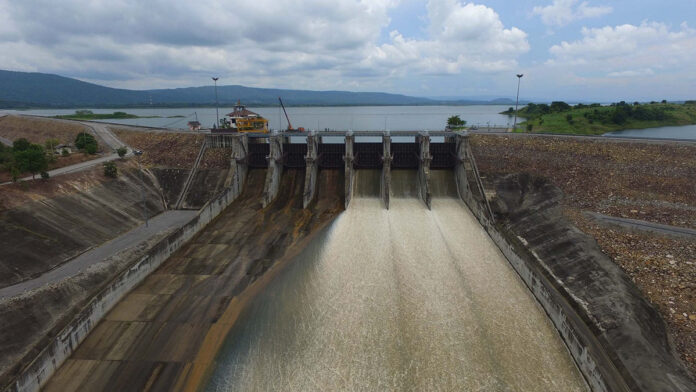 PHITSANULOK — Water was being released Friday from a major dam in the north that had reached capacity after heavy storms flooded dozens of provinces in the region.
The Kaew Noi Bamroong Dan Dam on the Khwae Noi River in Phitsanulok province was neither at risk of cresting, nor was the rate of water being released a threat downstream, its director said Friday.
"The dam won't overflow. Rain around here has stopped for now and at 2pm we will increase the flow of the water being released," dam director Chalermsak Taksadipong said. "There won't be any danger, but we will still continue to monitor the weather and maintain the balance of the water in the dam."
Read: Tropical Storm Inundates Thailand, Kills 2 So Far (Photos, Videos)
Thailand's network of dams reaching capacity can pose a problem downstream, when they can no longer absorb additional rainfall and must release water to avoid cresting. Still, Methus Yeunprapan, an engineer at the Royal Irrigation Department, said there's quite a ways to go before full dams are a cause of concern for this year's monsoon season.
The dam currently holds over 942 million cubic meters of water, putting it just over its capacity. Methus says the dam in actuality can hold up to 1,080 million cubic meters before it will crest.
Heavy rain during the past few days have added no less than 40 million cubic meters of water per day and the dam is currently releasing steady amounts of water to relieve the dam, Chalermsak said.
But that rate of release is only half of what would raise alarm downstream, Methus said.
The Bhumibol and Sirikit dams in Tak and Uttaradit provinces, respectively, are still far from capacity. Instead of looking at dams as indicators, Methus said that those living in riverside communities in northern provinces such as Phitsanulok and Nakhon Sawan should monitor river water levels.
"Water released from the dam will flow into the Khwae Noi River, then into Nan River and finally the Chao Phraya in Nakhon Sawan," Chalermsak said.
There's about a month to go until the rainy season ends in November and the start of the cool season. Methus says there's no worry of Bangkok being impacted due to water released downstream, because the quantity of water flowing through the Chao Phraya in Bangkok is less than in previous years at this time.
Thailand's network of dams are part of its extensive flood control system, a system which Greenpeace Thailand in January criticized as exacerbating rather than relieving flooding.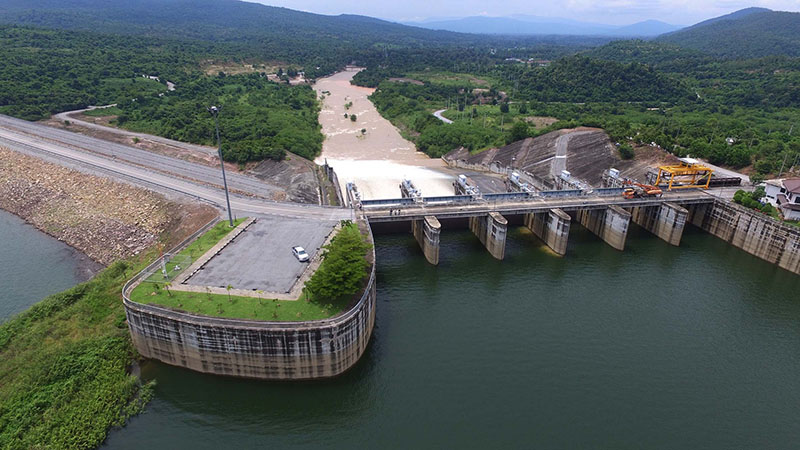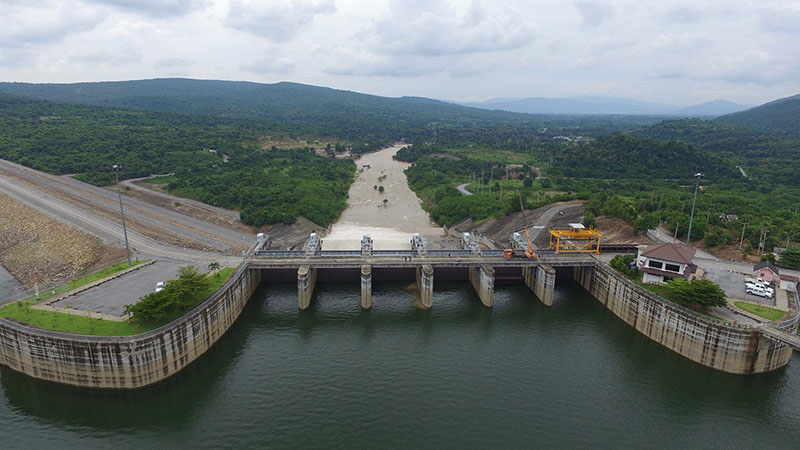 Related stories:
Tropical Storm Inundates Thailand, Kills 2 So Far (Photos, Videos)
Unchecked Development, Poor Planning Set Stage for Flood Crisis