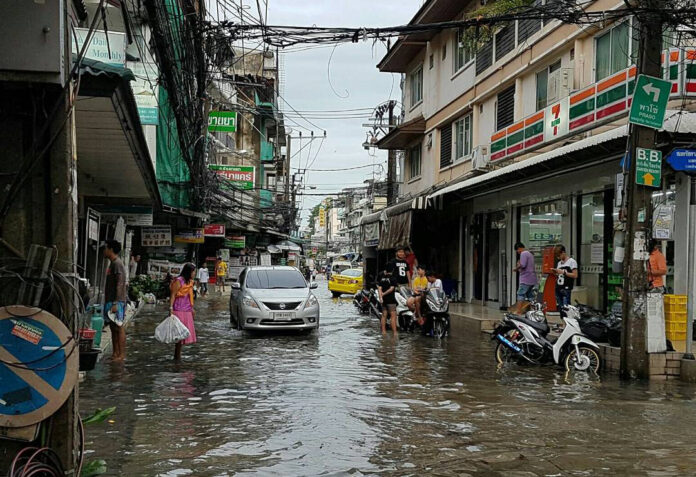 BANGKOK — The capital city woke Saturday morning to find itself flooded by what had been the heaviest rains in 30 years. How did no one know what was coming? Or did they? And with a forecast of more rain all week, is more on the way?
The usual back and forth over who to blame has since been centered on how information, forecasts and warnings are relayed by meteorologists who, unlike elsewhere in the world, are state bureaucrats.
The director of Rangsit University's Climate Change & Disaster Center blamed out-of-touch state meteorologists and the lack of an official warning system for the soggy surprise, while state departments insist fair warning was given.
"They'll say something like 'there's a 60 percent chance of rain with a monsoon trough moving over the area.' So? What does that mean to the average reader? People will read it, and think, 'That doesn't mean jack to me,'" said Seree Supratid, the director of Rangsit University's Climate Change & Disaster Center.
Read: Heavy Rains Leave Bangkok Swimming in Floods
One of those state meteorologists said Seree doesn't appreciate how the system works.
"Academics can say whatever they want, but in a bureaucratic system things have to go through a process," said Somchai Baimuang, a former deputy chief with the Thai Meteorological Department, the state agency part of the Digital Economy and Society Ministry. "We did warn last week on the 12th that a monsoon trough will open up over Bangkok."
A monsoon trough is what happens when winds in the northern and southern hemispheres converge along a line, for those unversed in meteorological jargon.
Somchai said that state weather forecasts have to lay out information in specific formats and only warn of storms if "they come close to and have an effect on Thailand." Moreso, the current deputy director, Songkran Aksorn, went on television two days before the flooding to warn that excessive warnings could "cause panic" or result in "false alarms."
But what was communicated by weather authorities – a 3am Saturday post of a meteorological map showing "light to medium rain" in much of Bangkok – later drew seething comments.
"Light rain? You're reporting false information. I didn't prepare to move any of my stuff! Are you afraid you're gonna get sued or something if you tell me to prepare?" user Decha Dusit wrote in a comment. "It was raining from 1am to 4am. Try reporting some real information instead of messing around with politics."
One person often dumped on for floods past – the Bangkok governor – professed surprise himself.
"I must apologize for what happened … it's really an emergency. The last time there was over 200 millimeters of rainfall was during the administration of Chamlong Srimuang, or more than 30 years ago," said Gov. Aswin Kwanmuang, who was appointed by the junta one year ago to replace Sukhumbhand Paribatra.
The flooding caused damage and heavy flooding in at least 20 districts across Bangkok, including the central business district of Siam and downtown in the Sukhumvit Road area. No official estimate of the damage could yet be found.
Seree said the public deserved better.
"They didn't do their jobs. They left citizens to help themselves without information. They should say, 'People in this area should do this. People in condos in this area should move their cars out from underground lots," he said.
Seree said that if the state weather service doesn't change the way it informs the public, natural disasters will "always be a surprise, like with Sakhon Nakhon," referencing flash floods that killed more than 20 people in August.
"You have to draw conclusions for people. For example, my department estimated there would be 200 millimeters of rain, so we were telling people to prepare for heavy flooding," Seree said.
His warnings were made in television appearances. Seree said his university department doesn't have the resources or equipment to monitor or issue warnings on the national level, so it is still up to state departments.
As for whether Bangkok will flood again soon, Somchai was a street-half-empty optimist to Seree's half-full skeptic.
"The graphs are all going downward. There won't be an effect on Bangkok, since the storm is moving north," Somchai said.
Seree wasn't ready to leave his boots at home:
"You can't close the door on the possibility of flooding. It's still a risk, a possibility of that happening in the near future, but we will need time to evaluate conditions."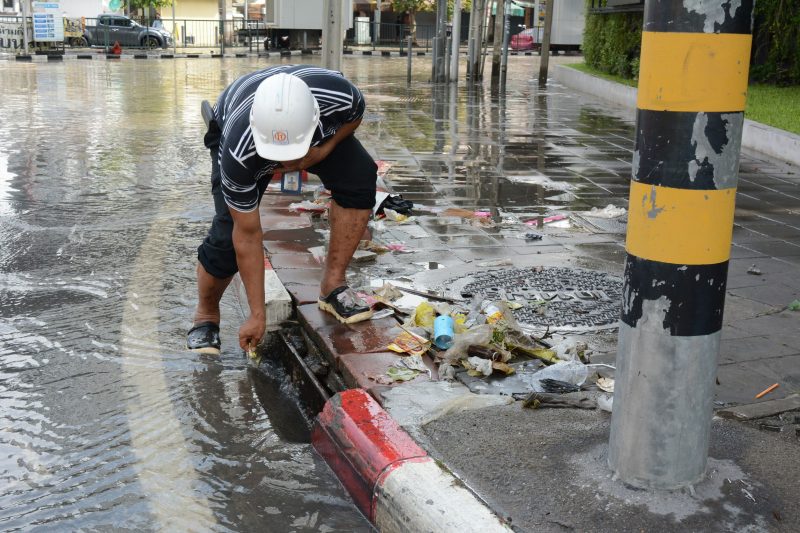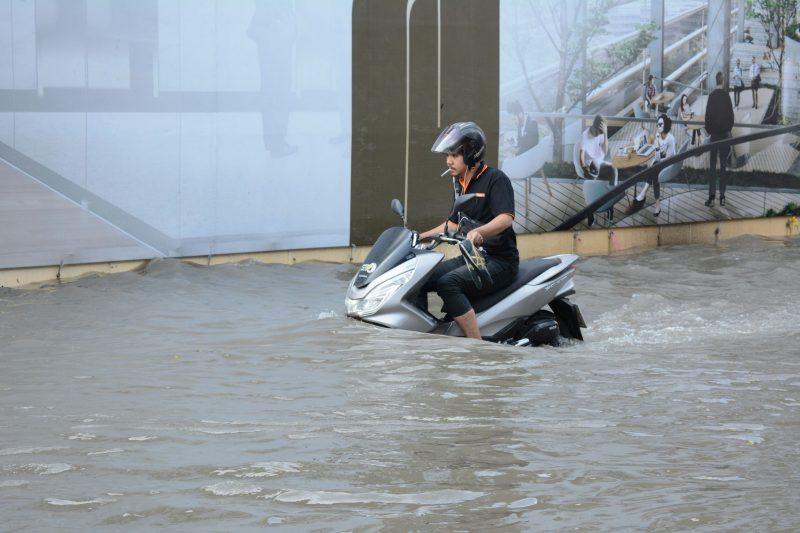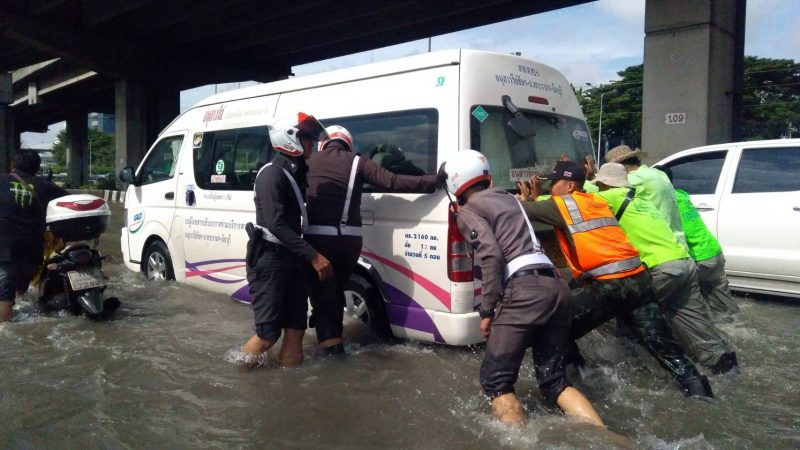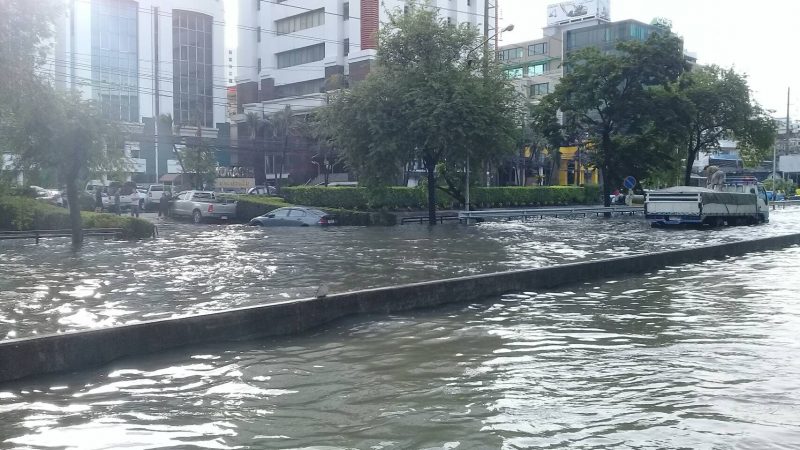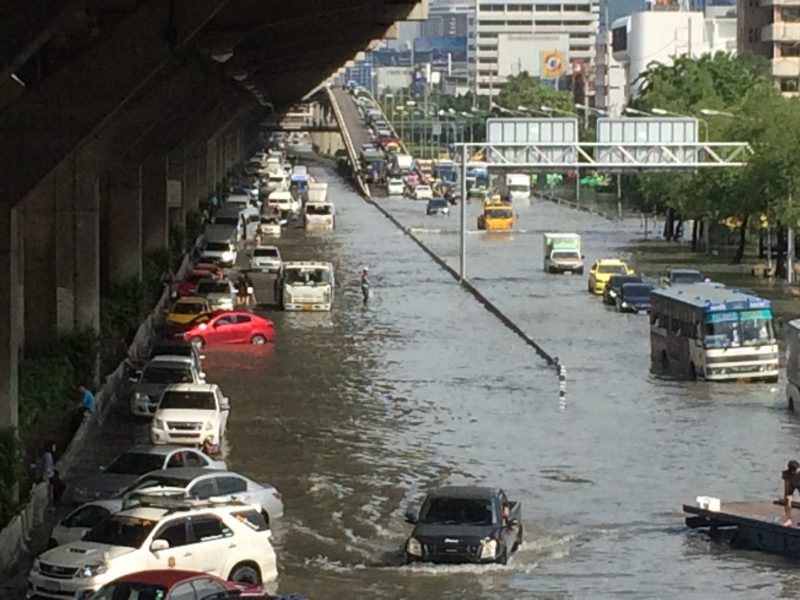 Related stories: