BANGKOK — Hundreds of unseen images snapped by King Bhumibol are among events held in Bangkok to honor the world's longest-reigning monarch during the month of his funeral.
Art installations, live music performances, demonstrations, talk sessions and film screenings will take place at several venues in Bangkok from galleries, department stores to theaters. The events are dedicated to the life, works and artistic talents of King Bhumibol, who died last October at 88.
Below is a list of events dedicated to him running in Bangkok.
Through the Lens of His Majesty King Bhumibol Adulyadej, BACC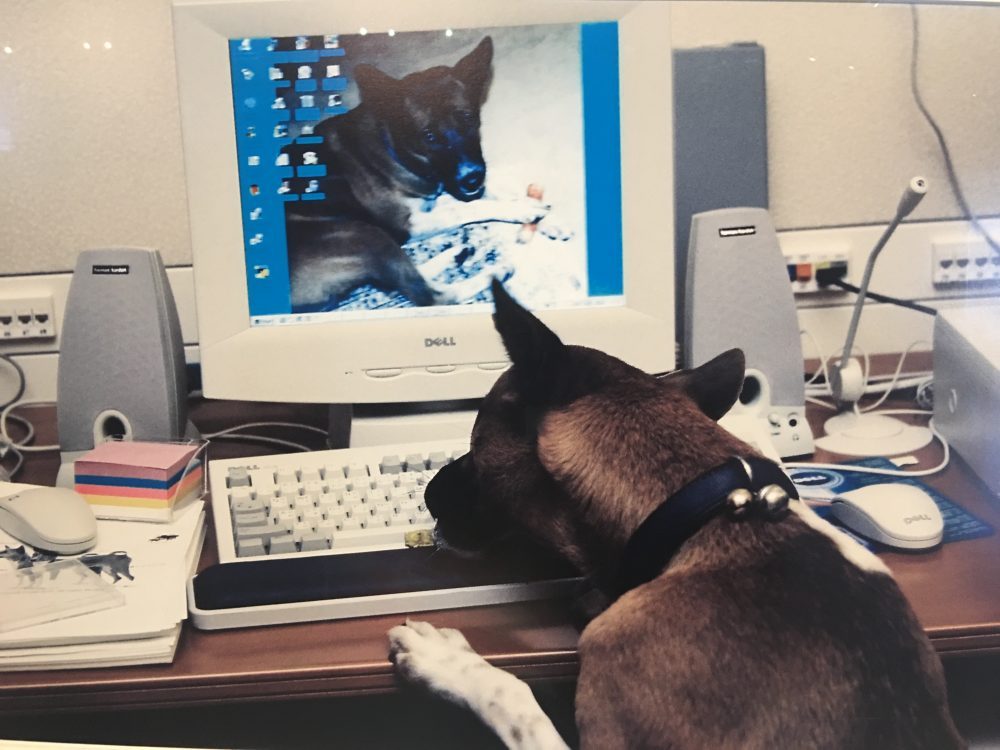 See an exclusive set of snapshots of Queen Sirikit and her children at young ages, rural venues King Bhumibol took during his visits to royal project sites along with landscapes of the Klai Kangwon Palace and his pet dogs.
King Bhumibol's artistic talent is commemorated through a collection of 200 photographs he took which will be on display at a downtown gallery until January.
Admission is free. The exhibition, organized by the Royal Photographic Society, runs through Jan. 7 on the ninth floor of Bangkok Art and Culture Centre.
Still on My Mind, CentralWorld
Billed as the world's longest mural of King Bhumibol, Thai artist Suwit Jaipom's work will be on display outside downtown mall CentralWorld before a field of more than 10,000 marigolds.
Suwit's work is a part of Still On My Mind exhibition, which also features a symphony orchestra consisting of more than 100 musicians, showcases of coins, stamps and banknotes exclusively made to honor the late king. The most valuable note – worth 500,000 baht – will be on display.
Still On My Mind runs until the end of October at CentralWorld.
Design of Royal Crematorium, TCDC Bangkok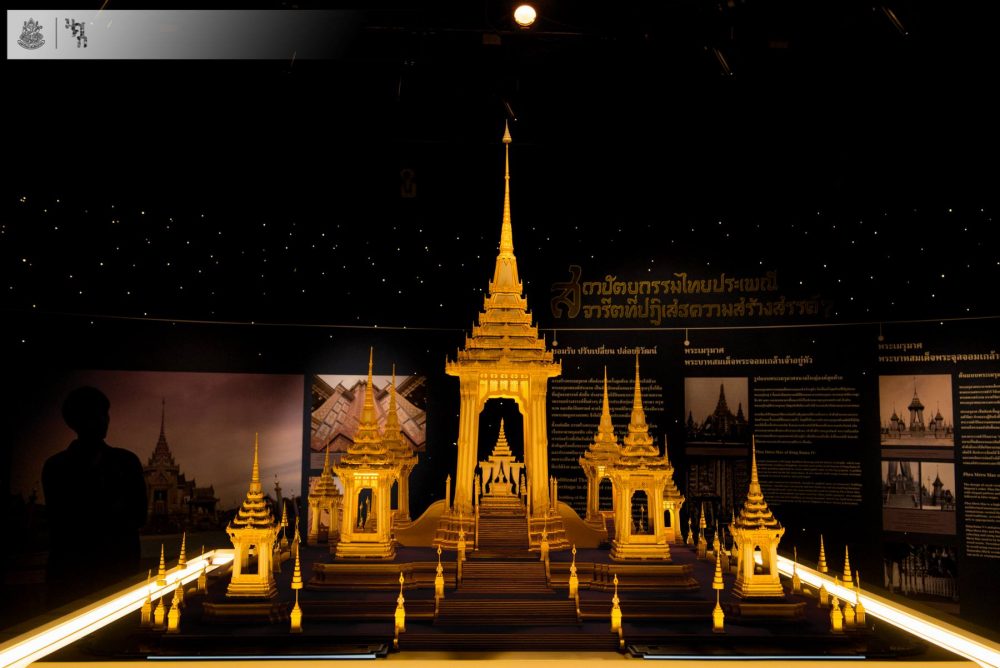 The design and model of the royal crematorium will be on showcase at Insight | Thai | Architecture exhibition organized by the culture ministry and Silpakorn University.
Admission is free. The exhibition takes place through Jan. 7 at the first-floor gallery of Thailand Creative and Design Center, or TCDC Bangkok.
The design hub is located inside the Grand Postal Building near the Chao Phraya River in Bang Rak district. The nearest public transportations include MRT Hua Lamphong, BTS Saphan Taksin and Wat Muang Kae pier.
The exhibition is closed on Mondays.
From Particles to Father's Universe, Changchui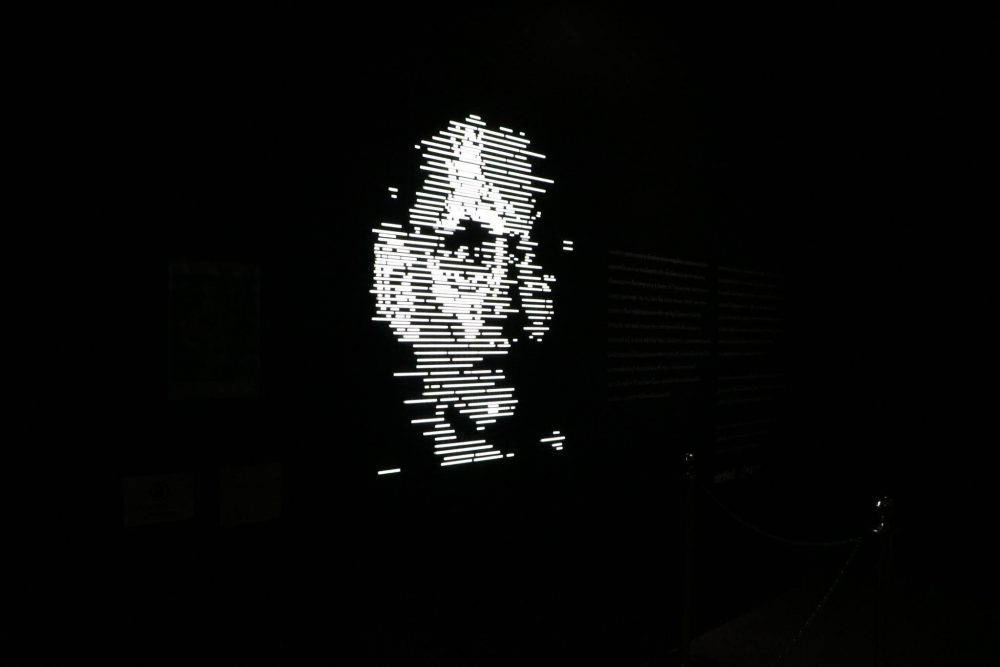 One of the programs running at the city's giant art space is Silence of the Universe, which features art creations by more than 70 Thai artists dedicated to the late king, from photographs, drawings and sculptures to installations and projection mapping. The event runs through Oct. 29.
Other activities include live music to honor King Bhumibol, Heartwork – an exhibition showcasing 70 assorted works related to the monarch by 70 artists – presented by Happening magazine and a cooking demonstration of King Rama IX's nine favorite dishes. More details will be announced on the Changchui website.
Admission is free from Tuesdays to Fridays and 40 baht on Saturdays and Sundays. Changchui is located near Bang Bamru Railway Station on Sirindhorn Road in Bang Phlat district.
Remembrance of the King, The Emporium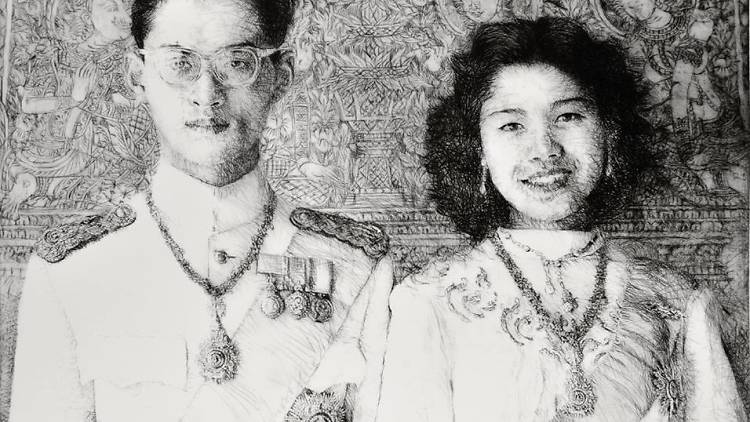 Drypoint technique is adopted by contemporary artist Kraisak Chirachaisakul to create detailed prints overlaying four color shades with four patterns to honor King Bhumibol.
The exhibition Remembrance of the King runs from Oct. 19 until Oct. 31 at Emporium Gallery, located on the M Floor of the Emporium Shopping Complex. The opening reception takes place at 5pm on Oct. 19.
4 Free Short Films, Cinemas Nationwide
Thai movie production and distribution company Sahamongkol Film International will screen four films inspired by King Bhumibol under the name "Kong Kwan" (The Present). The four films are made by four famous Thai directors – Prachya Pinkaew, Nonzee Nimibutr, Kongkiat Khomsiri and Chookiat Sakveerakul. The film's soundtrack "Pass the Love Forward" is composed by Boyd Kosiyabong and sung by nine singers such as Nop Ponchamni, Saksit "Tor" Vejsupaporn and Krissada Sukosol Clapp.
The film series will screen for free at cinemas nationwide starting October 28.
Nai Duan Jai (In My Heart), Yelo House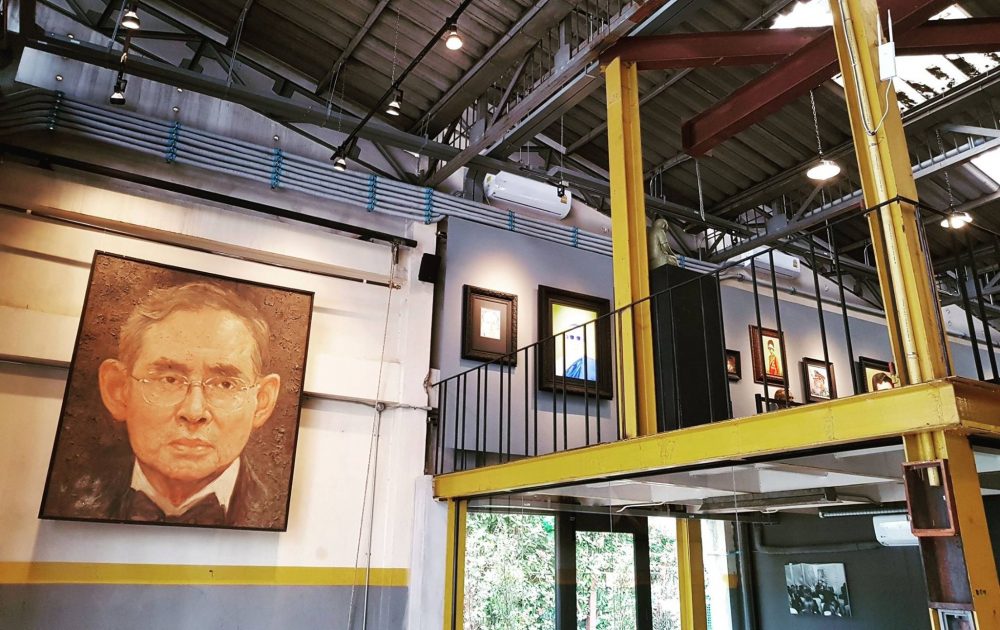 A few meters away from the Jim Thompson House, SEA Write award-winning poet and national artist Naowarat Pongpaiboon leads dozens of artists in an exhibition paying tribute to King Bhumibol under the name Nai Duang Jai which translates to "In My Heart" in Thai. The artworks on display includes poems, bronze sculpture, and woodcut prints among others.
The exhibition runs from now through Oct. 27 at Yelo House. The new space is located on Rama I Road and can be reached by foot from BTS National Stadium.
Related stories:
Bangkok Shopping Malls Commemorate Late King's Death Anniversary