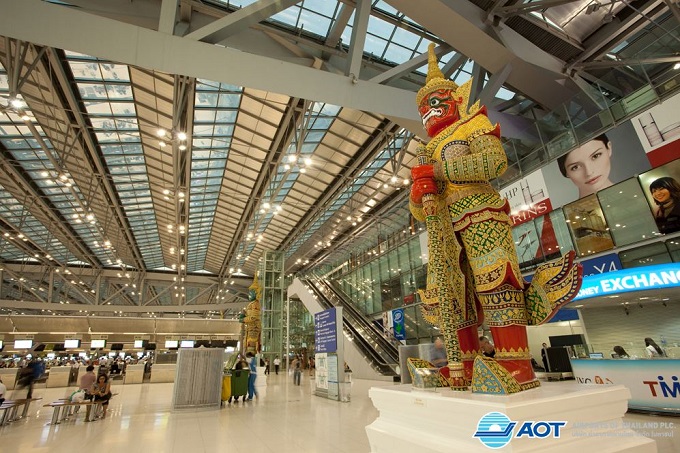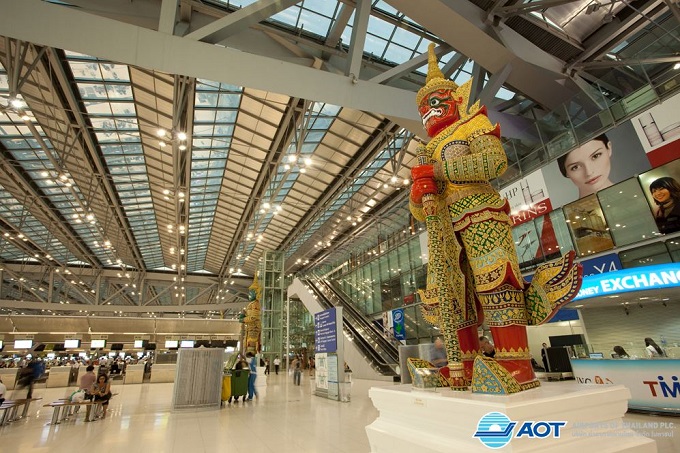 SAMUT PRAKAN — Like to offer blood-red Fanta to a statue?  Please do it at spirit houses and shrines, not at the airport, asks Airports of Thailand.
After photos of Fanta bottles placed at the base of the yak in the departure level of Suvarnabhumi Airport went viral, the organization issued a statement Monday saying that offerings of worship should not be placed at Suvarnabhumi's traditional Thai statues.
The statement said a man was seen placing a bottle of Fanta on 5pm on Sunday at the base of the giant's feet. It added that any future offerings would be swiftly removed by cleaning staff.
The giant, which depicts a Suriyapop giant from the Ramakien, is located on the fourth floor of the departure concourse and weighs 12 tons. According to animist beliefs, offerings of food, especially blood-red Fanta, appease local spirits.