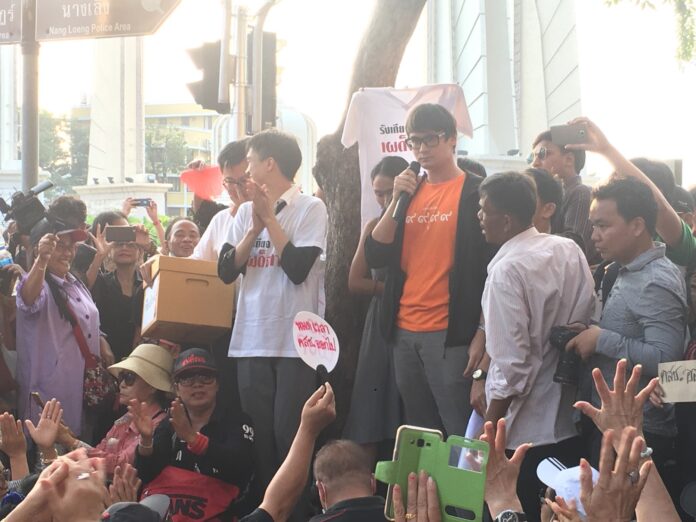 BANGKOK — Police have made no attempt to arrest a number of protest leaders at a Saturday afternoon rally calling for elections.
A day after arrest warrants were issued for leaders of the so-called MBK39, several of the pro-democracy movement leaders were speaking Saturday afternoon to a crowd of about 150 people at Bangkok's Democracy Monument.
Just after 5pm, protest leader Rangsiman Rome was decrying what he deacribed as a lack of justice for influential figures under junta rule, citing recent scandals such as those involving a deputy junta leader and construction firm magnate.
The roads remained open around the monument.
One of four wanted protest leaders was arrested Saturday morning at his home.