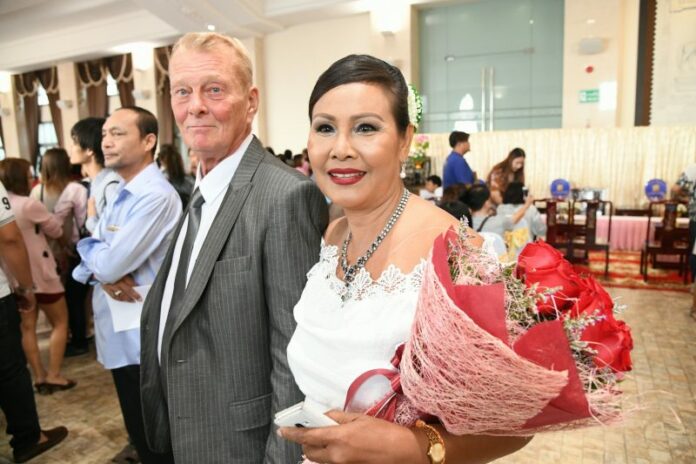 BANGKOK — Couples all over the nation flocked to register their marriages and frolic in scenic gardens to celebrate their love Wednesday.
Valentine's Day this year proved popular with couples seeking to create extra-special moments by getting married or taking super-sweet photos.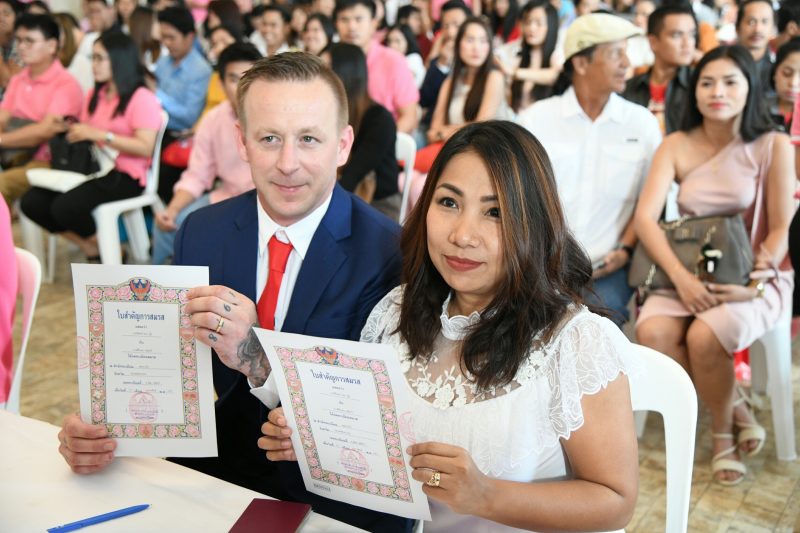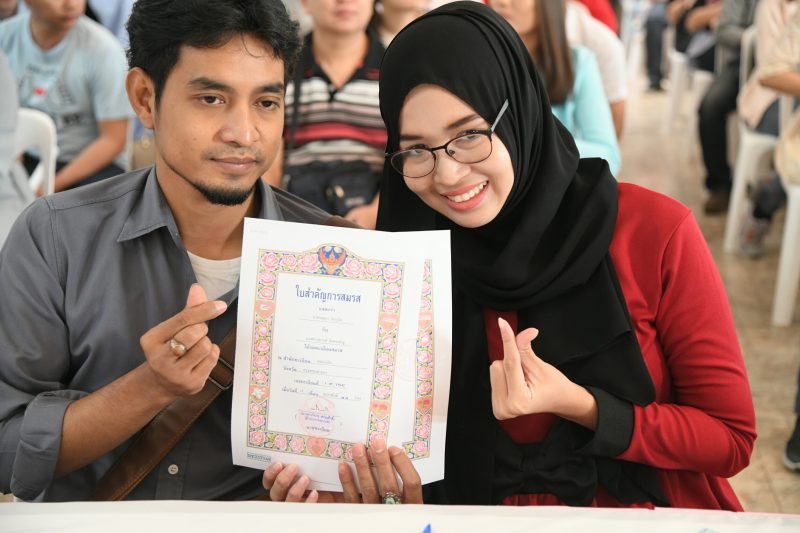 Couples in Bangkok register for marriages Wednesday morning at Bang Rak district office, a popular venue as the name literally means "a place of love."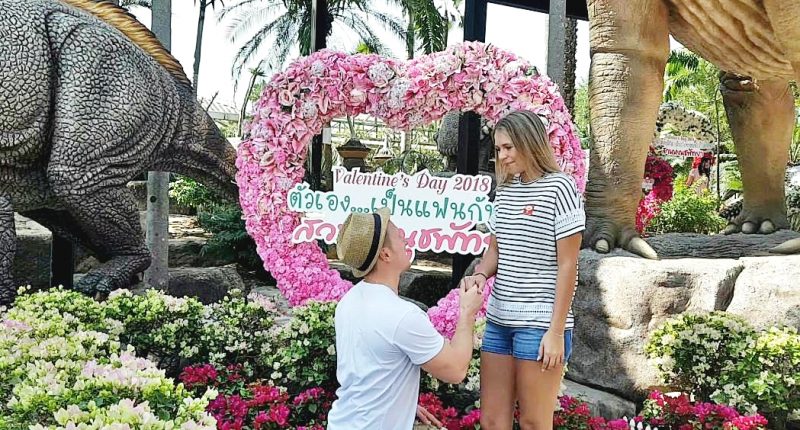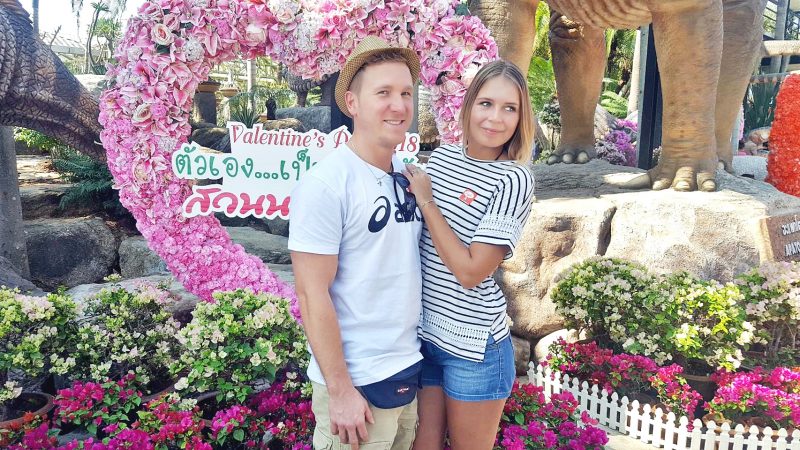 Christoph Odlendahl proposed to Michelle Schuckert at a dinosaur exhibit in Suan Nong Nooch in Pattaya. "I brought her here because I heard for a long time how beautiful this garden was, so I brought her here by surprise," Odlendahl told reporters.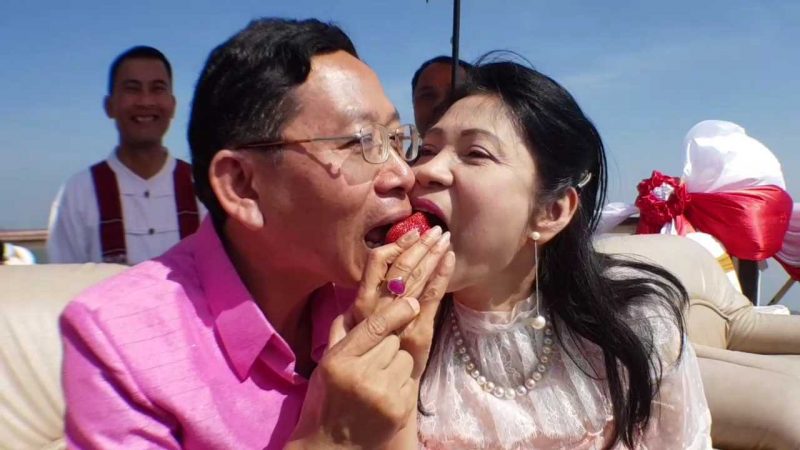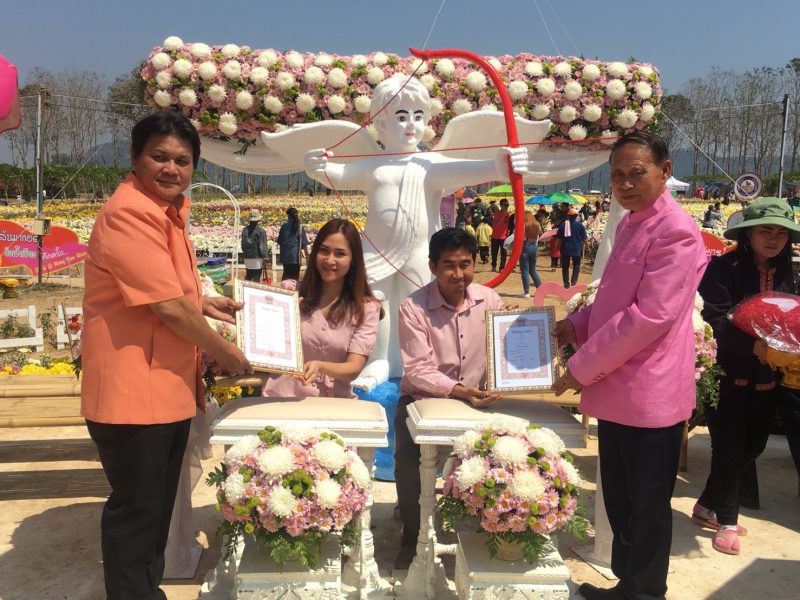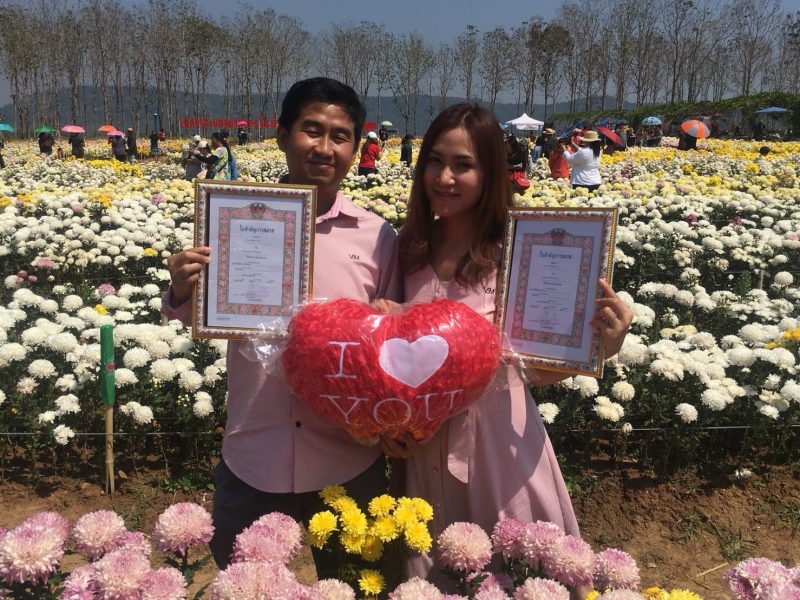 In Nakhon Ratchasima province, 14 couples registered marriages in a field of flowers in the Wang Nam Khiao District.