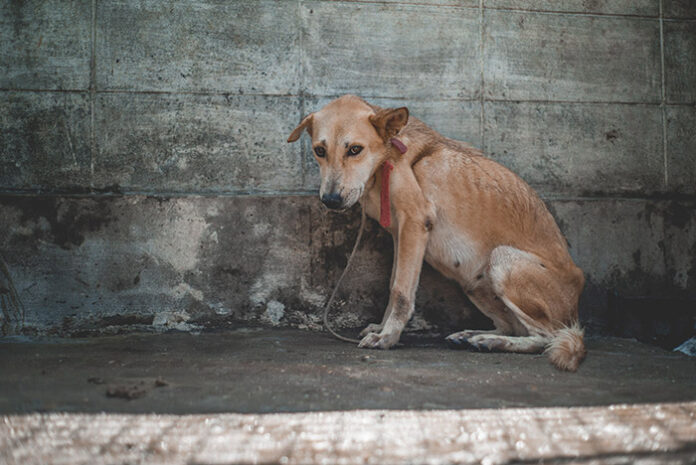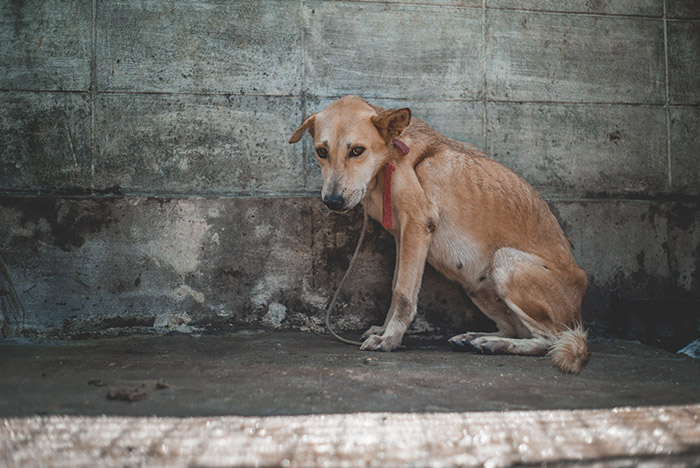 NAKHON PHANOM — Veterinarians from a dog rescue foundation were inside a Nakhon Phanom animal quarantine facility Monday where thousands of dogs are believed to have died.
John Dalley, founder of the Soi Dog Foundation, said vet teams from Bangkok and Phuket were able to enter the facility this morning to care for the surviving animals, and that another team from Khon Kaen would arrive later this week.
"Our goal is to get all of them treated," he said. "Every dog in there is sick and needs treatment."
Update: Khaosod Unearths Dog Mass Grave at Govt Site
Dalley estimated there are probably fewer than 700 hundred dogs left in the shelter when he visited it Wednesday of the more than 3,000 brought there at the height of a rabies panic three months ago. Only about 15 of 1,000 puppies survived, he added.
To varying degrees, Livestock Department officials have denied things are as bad as Soi Dog staff have described and suggested photos showing sick and dying animals may be inauthentic.
Narong Rattanatraiwong, head of the Nakhon Phanom Animal Quarantine Station, said Saturday that all dogs and cats rounded up from other provinces in the region declared "red zones" for rabies since February were separated by gender, and those haven't been vaccinated were also isolated with vets on-call to monitor them at all hours.
"From more than 3,000 dogs brought here, about 1,000 were puppies with weak immune systems. … These would be separated," he said. "Most had very little chance of survival."
This was refuted by Soi Dog, which said in a statement that when its vets first visited the facility to vaccinate the animals April 18, several were already pregnant, with many more sick and about 30 dying daily.
Dalley said quarantine staff told him there was a mass grave of dog corpses somewhere outside the facility.
Narong said autopsies on six dogs found two with rabies. By protocol they had to kill all dogs within one kilometer radius, but they didn't do it due to "morality" and their belief the dogs are "the same living things as humans."
At present, there are about 800 dogs, 50 of them puppies, and 37 cats left, according to Narong.
On Saturday, the department's top official denied anything was amiss and claimed 2,500 dogs were still alive there.
Narong denied barring veterinarians into the site, and accused the foundation of spreading the story and images of sick dogs to "foreign media" in hope of drawing more funds and donations.
Dalley said the foundation's vets were only approved to access the site late Friday, after Khaosod English published a story and images of the animals' dire condition.
Sorravis Thaneto, director general of the livestock department, said he would visit the site himself Thursday, and would consider allowing reporters inside afterward. He gave no date.
On Monday, a local Khaosod reporter said the livestock department ordered that no journalists be allowed inside since the day the report was published.
The foundation spokesperson said its representative was allowed inside during the weekend but was stopped from taking any photos.
Although he thinks it likely the authorities would clean up the center and make it presentable for the media, Dalley said the number of surviving dogs would speak for their dire situation.
"There's only one big question that I want to ask them now," he said. "Why can't we go in if everything is fine?"
Related stories:
Officials Deny Massive Dog Deaths – Agree to Let Vets In
Thousands Dead, Hundreds More Dogs Now Dying Due to Scare: Foundation