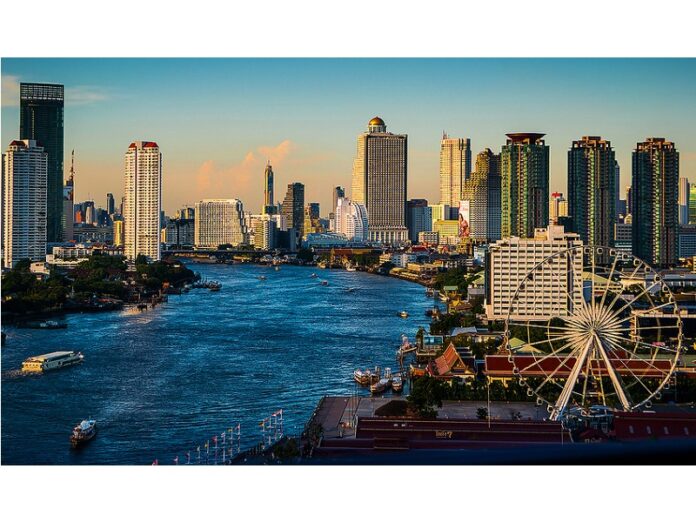 BANGKOK — Short-term rental platform Airbnb said Monday it will announce a breakthrough in cooperation with Thai authorities next week.
Without elaborating, the firm described the upcoming move as a "major milestone" in its ongoing effort to convince the government to amend the law and legalize its business, which it has said earned revenues of 4 billion baht for users in Thailand in a 12-month period.
"The partnership will be a major milestone," spokeswoman Cheryl Tay said at a news conference.
Read: Thai Law: Case Closed on Airbnb. Here's Why it Won't Matter.
Despite repeated inquiries from the press, Tay declined to specify what cooperation will be announced or identify which agency was involved.
However, her colleague Mich Goh said the firm, which counts more than 60,000 listings in Thailand, has been discussing their operation with a "wide range" of agencies including the tourism, interior affairs and digital economy ministries.
"Short term rental is growing in the Asia-Pacific region," Goh said. "We are positive there will be changes and evolution in the regulation as well."
Months after word spread of a January court decision establishing that such short-term rentals violated the Hotels Act, Airbnb sent an email to its providers on Saturday that acknowledged its illegality without stating it directly.
"Travel is evolving rapidly, and existing rules in Thailand do not reflect how millions of Thais travel or want to use their homes," read the email, which went on to say the company was "sharing best practices, case studies and our experiences" with the Thai government.
Thai laws on hotel and accommodation require operators to register their businesses, comply with a host of regulations, report guests to immigration and pay taxes.
Goh said she has not noticed any mass withdrawal from Airbnb hosts in response.
There's little indication the situation will change any time soon, either. A legal expert predicted the upcoming cooperation teased by Airbnb would be cosmetic at most, given the magnitude of the dispute.
"I don't think it will be about any legal changes, because this is a huge issue," said attorney Wirot Poonsuwan, who also writes a legal affairs column Khaosod English. "It's like Grab or Uber. There's no way they could have any partnership with the government."
A source familiar with the firm's plans said next week's announcement won't involve anything legally binding.
Goh said Airbnb has proposed changing the laws on short-term rentals so that Airbnb operations can be accommodated and taxed. Goh added that Airbnb is benefiting tourism in the country and should not be seen as a threat to the domestic hospitality industry.
"This is not a zero-sum game," she said.
Surprisingly enough, even the the hotel trade guild shares the same assessment. Hotel Association chairwoman Supawan Tanomkieatipume said she does not see Airbnb as a rival because they appeal to different clienteles.
"Airbnb targets tourists who travel independently or in small groups," Supawan said in a recent interview. "They can't accommodate people traveling in large groups or on business trips."
Then there's an issue of ever-growing supply.
"Fortunately, tourist number always increases," she said.
Nonetheless, Supawan said it's necessary for Airbnb operations to be regulated by some sort of legal measures and taxing policies, as it's unfair for the global firm to compete with hotel businesses who comply with the existing regulations and pay their taxes.
"Banning Airbnb is probably impossible. They have to exist, because this is the trend of the world and the new generations," she said. "We want them to come under proper regulation. We don't want to wipe them out of the system."
Related stories:
Thai Law: Case Closed on Airbnb. Here's Why it Won't Matter.
Airbnb Launches New Features in Thailand, Remains Totally Illegal