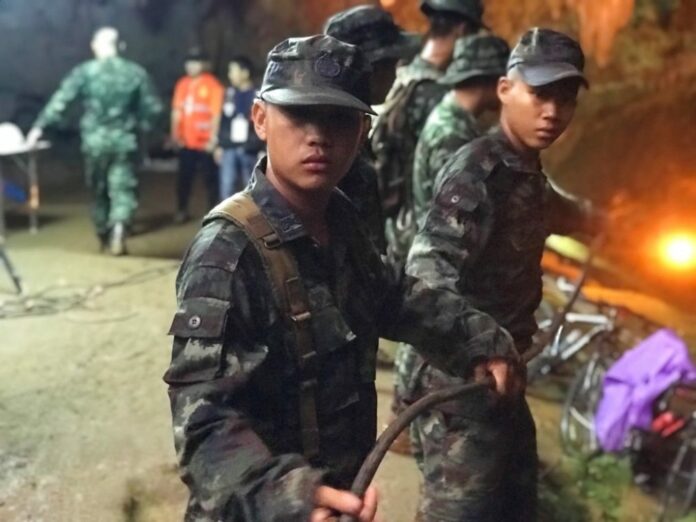 CHIANG RAI — Teams on a mission to rescue 13 young lives inside the northern Luang Nang Non cave are contending with near-continuous rainfall flooding the complex.
The fourth night's search for the missing football players and their coach involved hundreds of navy SEAL divers, rescue workers and experts furiously pumping out water in a bid to reduce the rising water level inside.
As of the 4:45am, the SEAL unit reported that the water was rising 15 centimeters per hour.
Amid the downpour, families, relatives and friends of the missing remained camped out at the cave's entrance to pray and to wait for the return of their loved ones.
The teams on Wednesday morning reached another chamber where they hoped to find the missing group. Although no one was there, they did find footprints and handprints left behind.
Experts believe that the missing group sought refuge deeper inside the cave to escape the flooding.
They have been missing since Saturday afternoon.
Related stories:
Flooding Complicates Cave Search for Missing Soccer Team
Mom Prays Outside Cave for Son and Friends

Water and Mud Block Rescue Attempt for 12 Boys in Cave