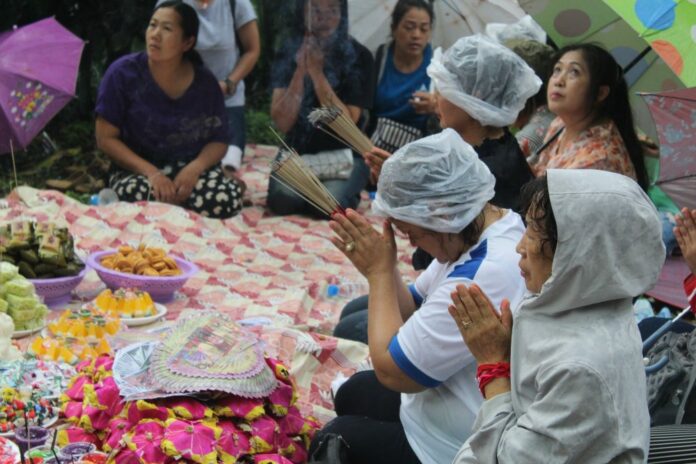 CHIANG RAI — Drones and a troop of navy divers were sent back into a flooding cave Tuesday morning to search for missing football team youths.
The search for 12 boys and their coach resumed this morning inside the Tham Luang Nang Non Cave in Chiang Rai's Mae Sai district after they went missing three nights ago.
According to Lt. Naponwath Homsai of Navy SEAL unit, the divers today will try to find underwater passages in hope they lead to other chambers.
Water levels are expected to fall during the day, Naponwath added.
Outside the cave, Namhom Boonpiem has been holding a prayer vigil for her son.
"My son is a strong boy. He and his friends will come out, safe and sound," said the mother of 13-year-old Mongkol Boompiem, who is among the missing.
Inside, a power line was extended deeper into the cave. Navigable diving devices were also being used to in the search, according to Sawangtit Srikitsuwan, the head of a marine engineering team.
On Saturday, football coach Ekkapol Chantawong, 25, led his students – aged 11 to 16 – inside the cave where they are believed to have become trapped. The group's belongings; including bicycles, bags, shoes and a sports kit; were discovered at the cave's entrance.
The cave complex extends several kilometers and is comprised of wide chambers and narrow passageways with rocky outcroppings. It can flood severely during the rainy season which runs June through October.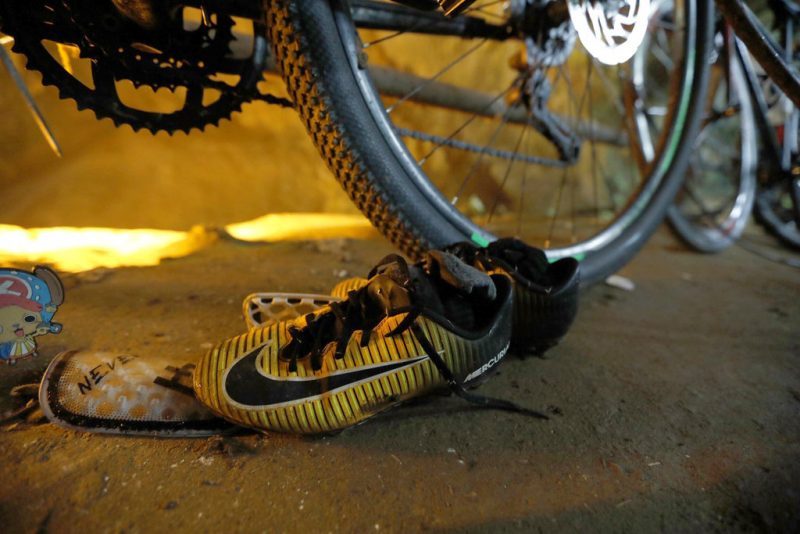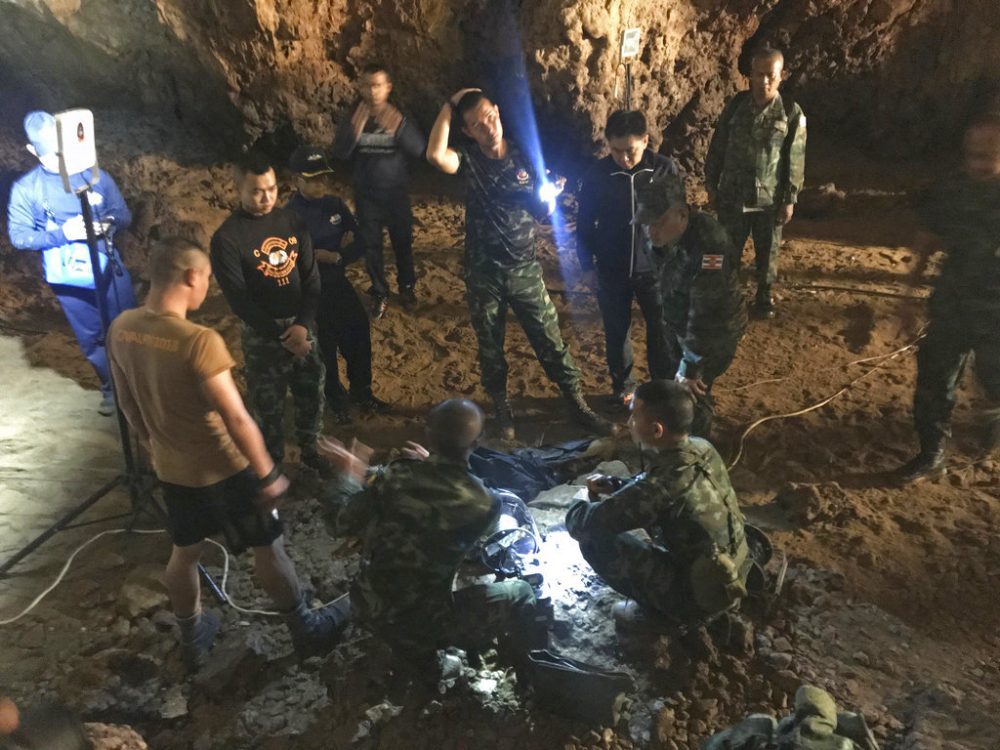 Related stories:
Water and Mud Block Rescue Attempt for 12 Boys in Cave