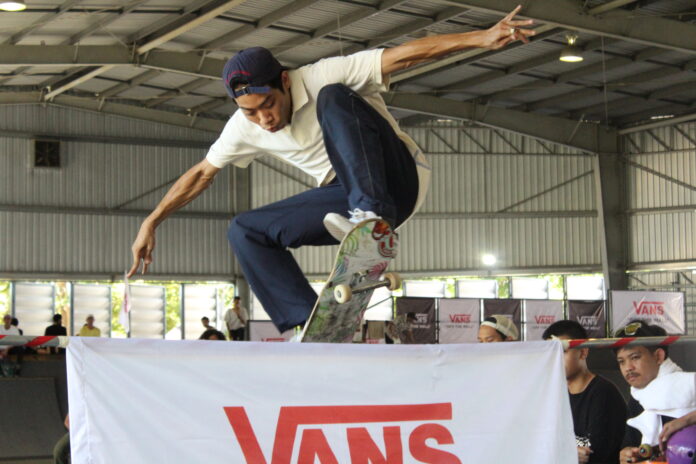 BANGKOK — Cracks of wheels hitting concrete echoed across a skatepark Saturday as a competition took place in metro-Bangkok showcasing skateboarders performing kickflips, k-grinds, and Indy grabs among other tricks.
Vans Go Skateboarding Day kicked off with a parade from Airport Link Ramkhamhaeng to the Skate Park at Hua Mak near Ramkhamhaeng National Stadium, where the event encouraged people to get outside and skate.
Four competition slots – including the high ollie, half pipes and barriers – judged skaters on the best jumps and tricks. Kids tried their feet at skate bowling and other games, with one young girl riding around the arena with various flags.
The event also offered discounts on Vans shoes, skateboards and accessories. Here are the best photos of the day.