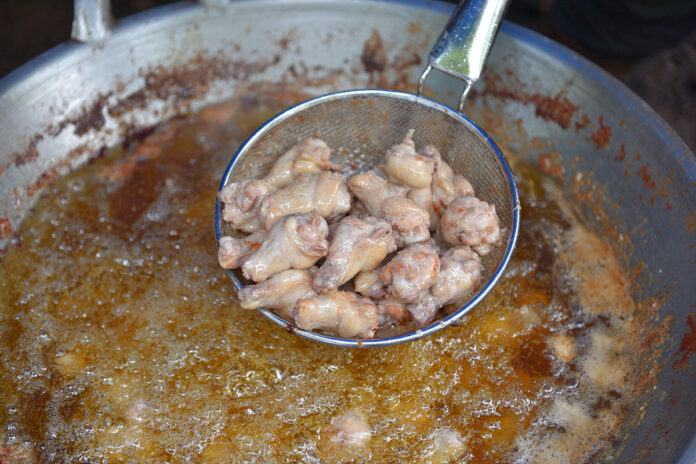 CHIANG RAI — An army marches on its stomach – and Navy SEALs are no different. That's why Parita Suwannawong, 53, started cooking since 3am on Thursday to make 300 servings of fried chicken and sticky rice to send into the cave.
The 13th day of the Tham Luang Nang Non operation to extract 12 boys and their football coach stuck in the cave complex dawned bright and early for the rescuers, and even earlier for those who volunteer to feed them out of their own pocket.
And of the munchies available at the camp, one dish has proven to be high-calorie and tasty enough to fuel hundreds of able bodies – fried chicken.
Read: Outside the Cave, Meet Those Giving All For Strangers
"If I'm slower than this, then the SEALs in there will be hungry," Parita said. "SEALs like to eat sticky rice with fried chicken because it's filling, easy to eat and high in energy. As for foreigners, I made a menu that they want to eat: french fries with fried chicken."
Other volunteers are making rice with pork floss, fried fish balls and omelettes, such as one private with a culinary thumb.
Pvt. Withaya Sae-song of the 37th Military Circle based in Chiang Rai is on duty as chef – he's been getting up at 5am to plan meals for his fellow troops and volunteers.
"The most popular dishes are omelettes and fried chicken. I have to fry them every day," the private said. "I'm not tired. I'm fully willing and happy to cook for everyone so they're full and have the strength to go on their mission."