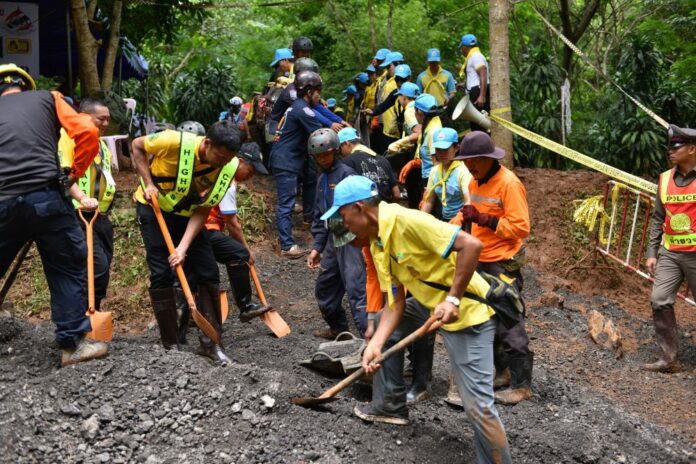 CHIANG RAI — They might not risk their lives diving deep into black waters, but the uncelebrated efforts of a small army of volunteers have fed, sheltered and soothed those on the front line.
While the details of how 12 young footballers and their coach will be rescued remain elusive, the work continues not only for those trying to bring the boys back, but also those who've emptied their meager pockets to make everyone else's jobs a little bit easier.
Watch: Rescue of The 'Wild Boars'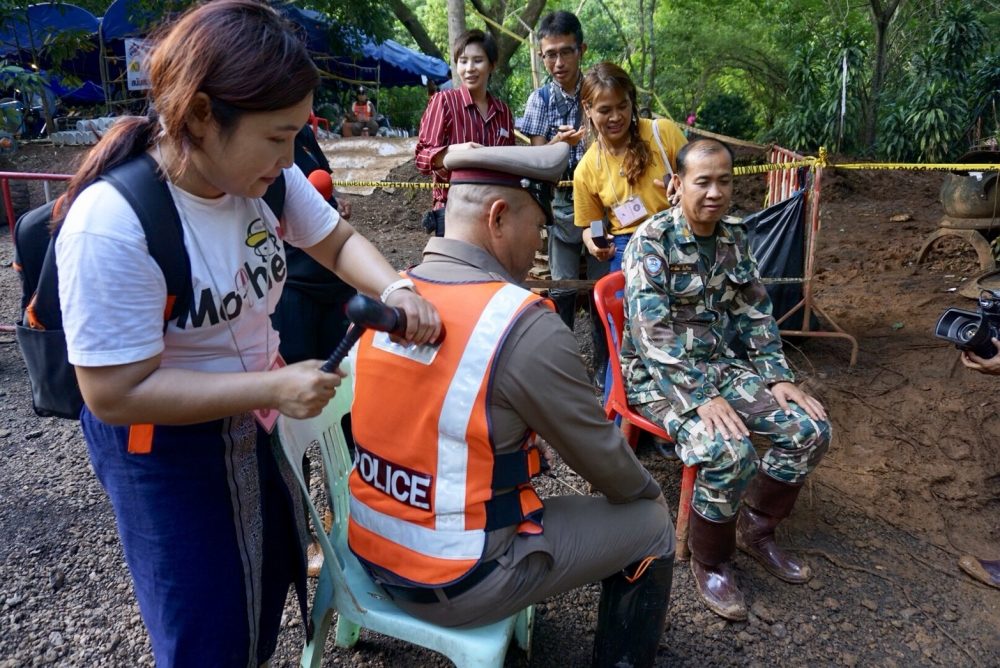 Manthana Kerddan, Wassana Saiboonpan and their network of masseuses came to soothe exhausted parents who have been waiting outside since the first day the boys went missing late last month. They've also helped officers standing on duty for over 12 hours as well as other volunteers and cooks suffering pain from repeated motions.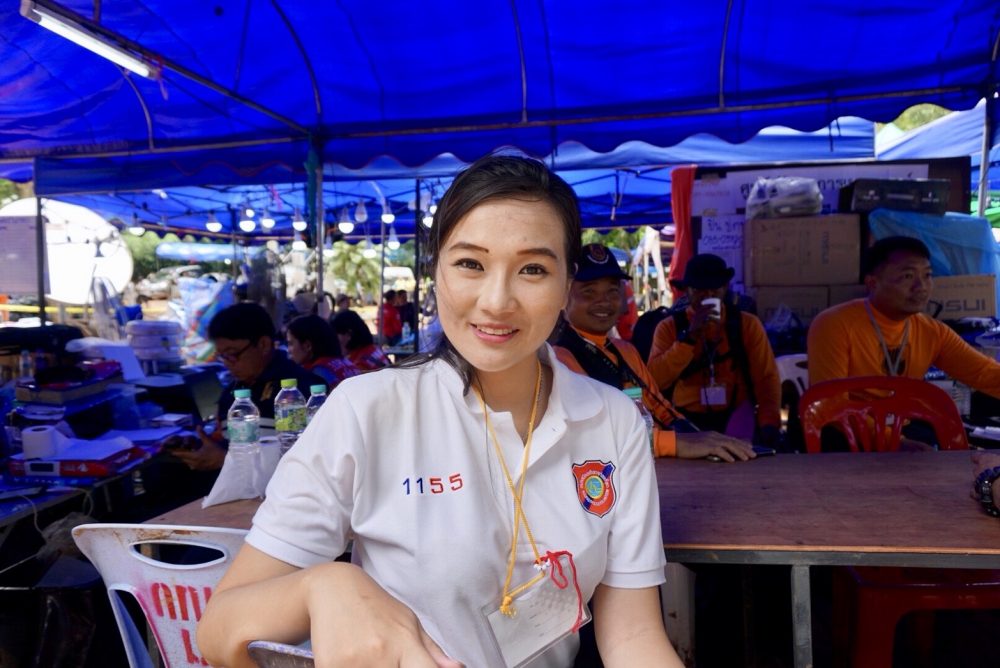 Then there is Natachapal Promachak. Although she owns a nearby mushroom farm, she felt she could be of use here due to her English ability. She is a volunteer interpreter recruited by tourist police to help with communication among the multinational rescuers to ensure there's no misunderstanding in the operation. Sometimes she even enters the cave to do so.
"I want the foreigners to know that Thai people are generous and always willing to help each other," she said.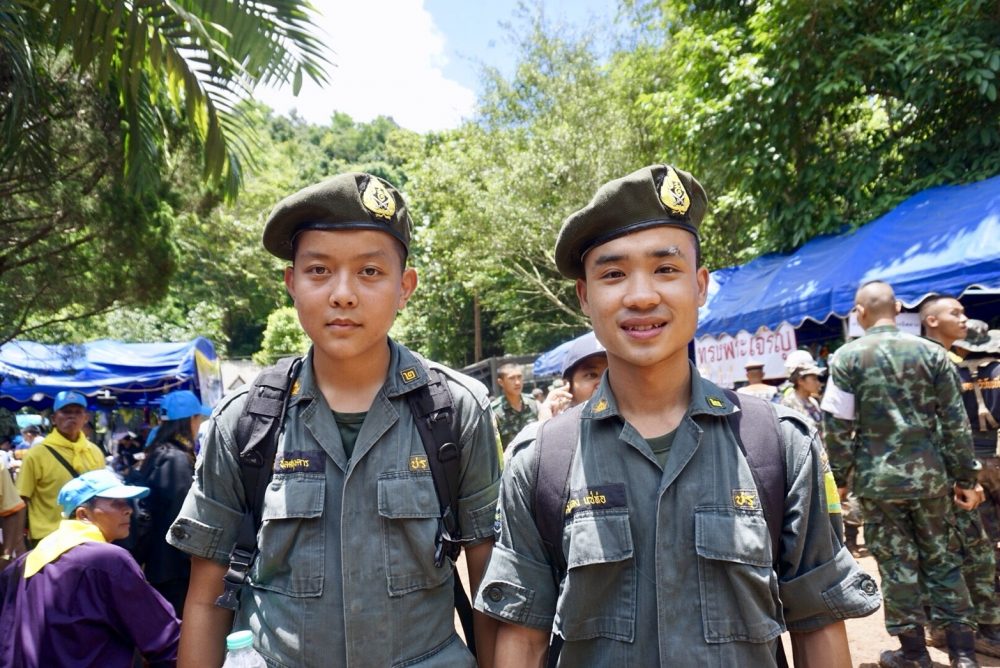 Piyawat Chonsalingkarn, at left, and Monglong Saeho, at right, are territorial defense students at the nearby Mae Sai Prasitsart School. They were supplying water and food to the rescuers at local administrative office when they landed new roles: interpreters for foreign reporters and rescuers. Piyawat does English while Monglong helps with Chinese. They're in charge of introducing the area to the new foreign recruits.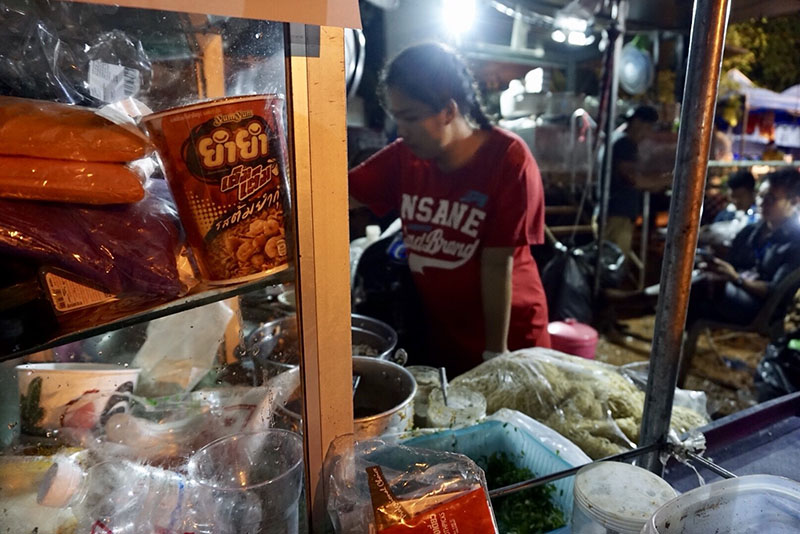 A 20-year-old mother of two, Nalinee Sutthasan and folks from her local community of Mu Ban Piyaphon have spent at least 165,000 baht to give away free pork noodles to hundreds of rescuers, soldiers, reporters and other volunteers since June 24. She said, "I intended to stay until everyone is brought out."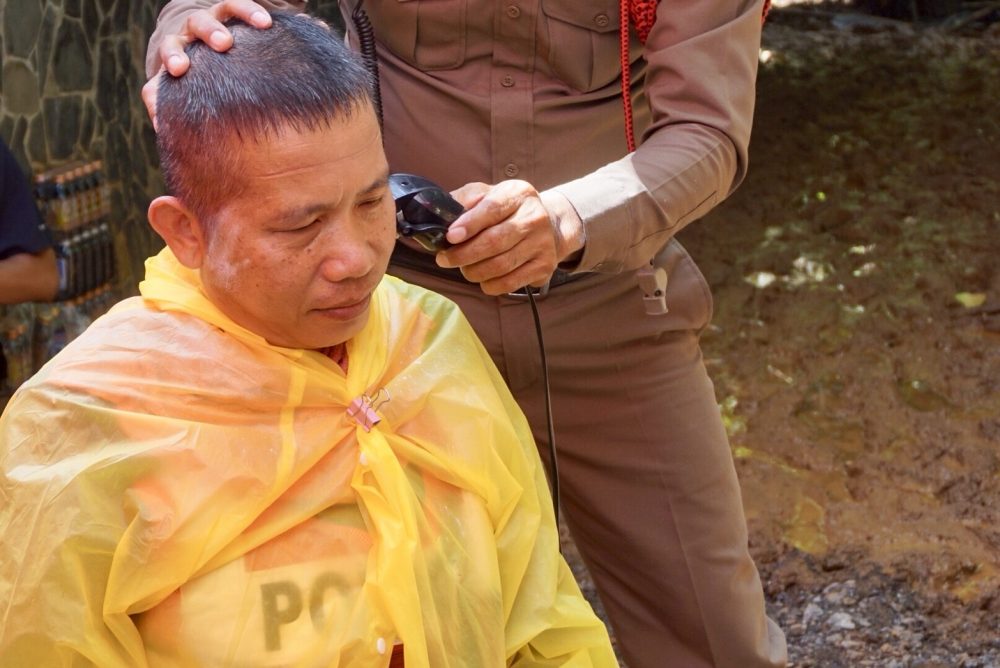 There are also open-air free barber shop. Chiang Rai Gov. Narongsak Osottanakorn said at press briefing that "barbers" were brought in to keep police officers' hair at the new regulation length after many days on duty.