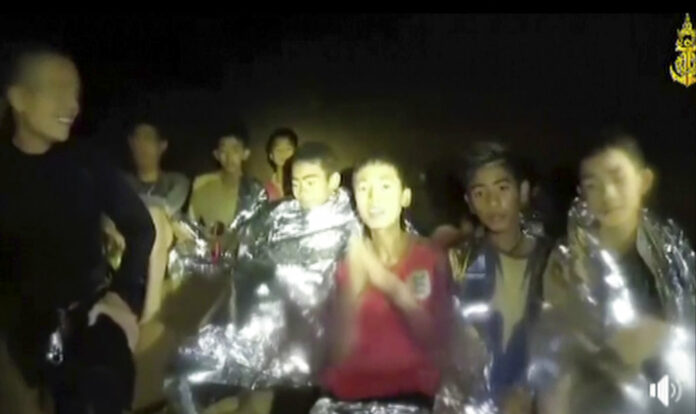 CHIANG RAI — FIFA has sent a letter to the president of the Football Association of Thailand offering its "deepest sympathies and support" to the families of young soccer players and their coach trapped in cave in the country's north.
The letter signed by FIFA President Gianni Infantino also says the organization would like to invite the youngsters and their coach to the World Cup final in Russia, should they be rescued in time and are healthy enough to travel.
The letter says the team's appearance at the final would "undoubtedly be a wonderful moment of communion and celebration."
The boys have asked the navy SEALs taking care of them in the cave for details about what has happened in the World Cup since they got trapped June 23.