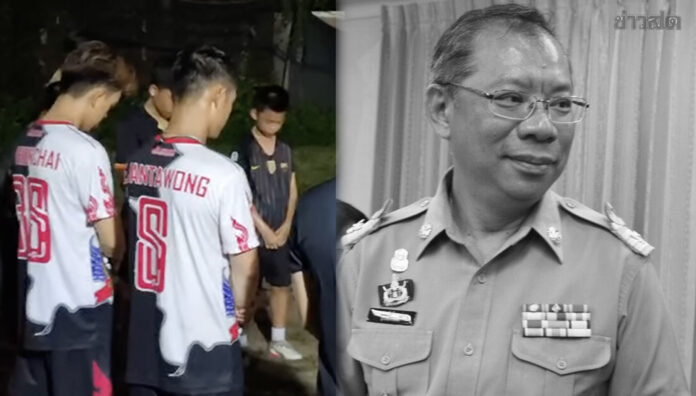 Ekapol Chantawong, or Coach Ek, a former Wild Boar Academy coach who was rescued from Tham Luang cave with 12 young footballers in 2018, led the tribute to "The Cave Governor," Narongsak Osotthanakorn. He died at the age of 58.
Governor Narongsak was well-known for his role in the June 2018 search and rescue mission for 13 Wild Boar Academy Football Team youngsters trapped in Chiang Rai province's Tham Luang – Khun Nam Nang Non cave.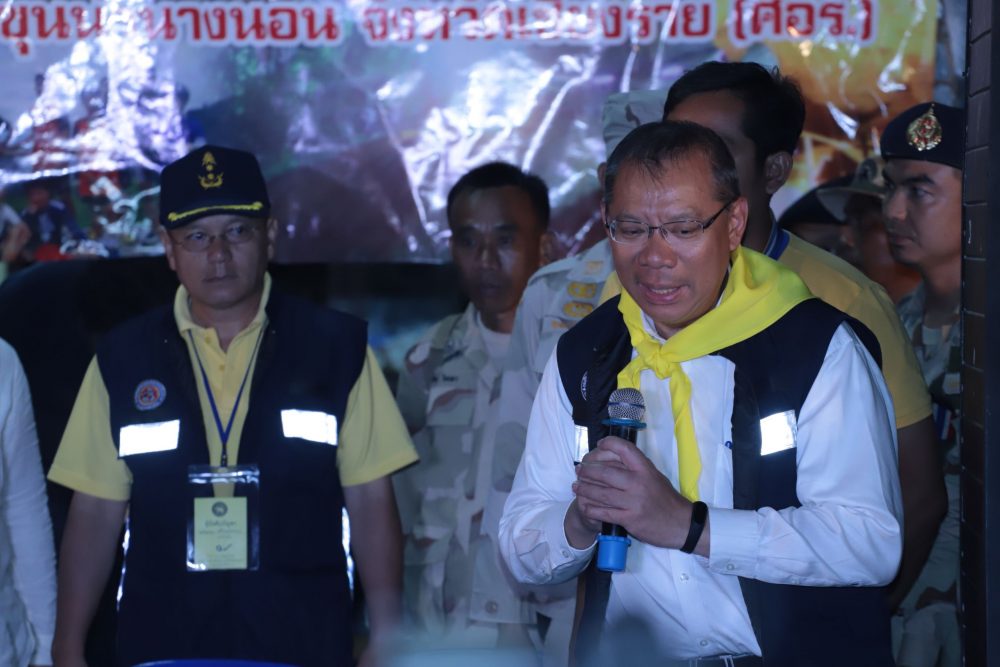 According to the Interior Ministry, he died peacefully on June 21 at 6:00 p.m. at Siriraj Hospital in Bangkok after receiving cancer treatment. His final position before his death was governor of Pathum Thani Province, yet he is still known as the "Wild Boar Governor."
The Eakapol Academy page shared a video of their mourning with the caption, "Our hearts go towards the Governor's family. Thank you for assisting us until we were able to survive. With love and condolences to the Wild Boar Governor, you will be forever in our hearts."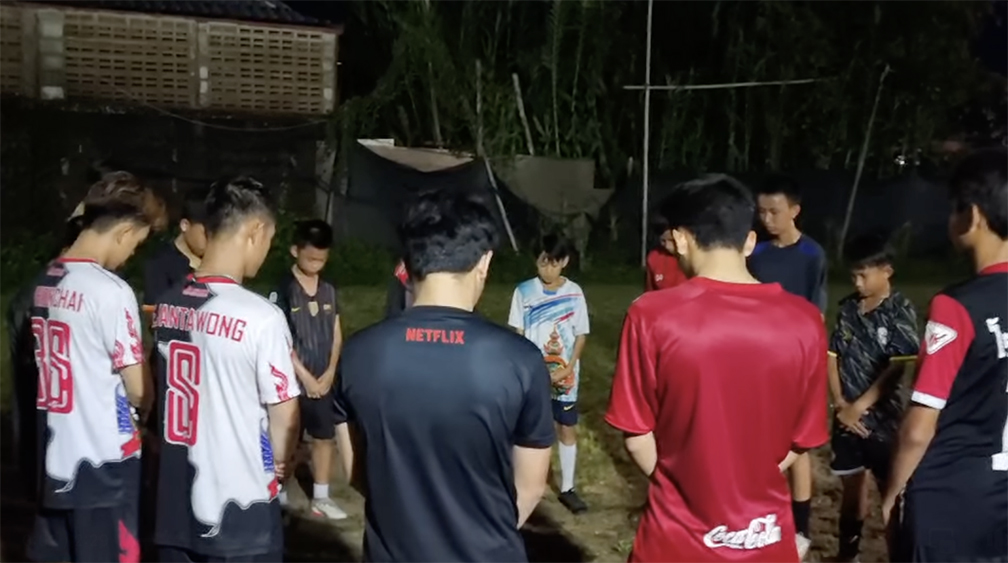 Governor Narongsak was born in Plaeng Yao District, Chachoengsao Province, on June 1, 1965. In 1985, he earned a bachelor's degree in civil engineering from Kasetsart University. In 1988, he received a Master's Degree in Geometry and Surveying from Ohio State University in the United States.
In 2016, he was appointed as the inspector of the Ministry of Interior's Office of the Permanent Secretary, and in 2017, he was appointed as the governor of Chiang Rai. He played a key part in the successful rescue of 13 people from the Tham Luang cave at the end of June 2018. It has been adapted into a number of films, television series, and documentaries.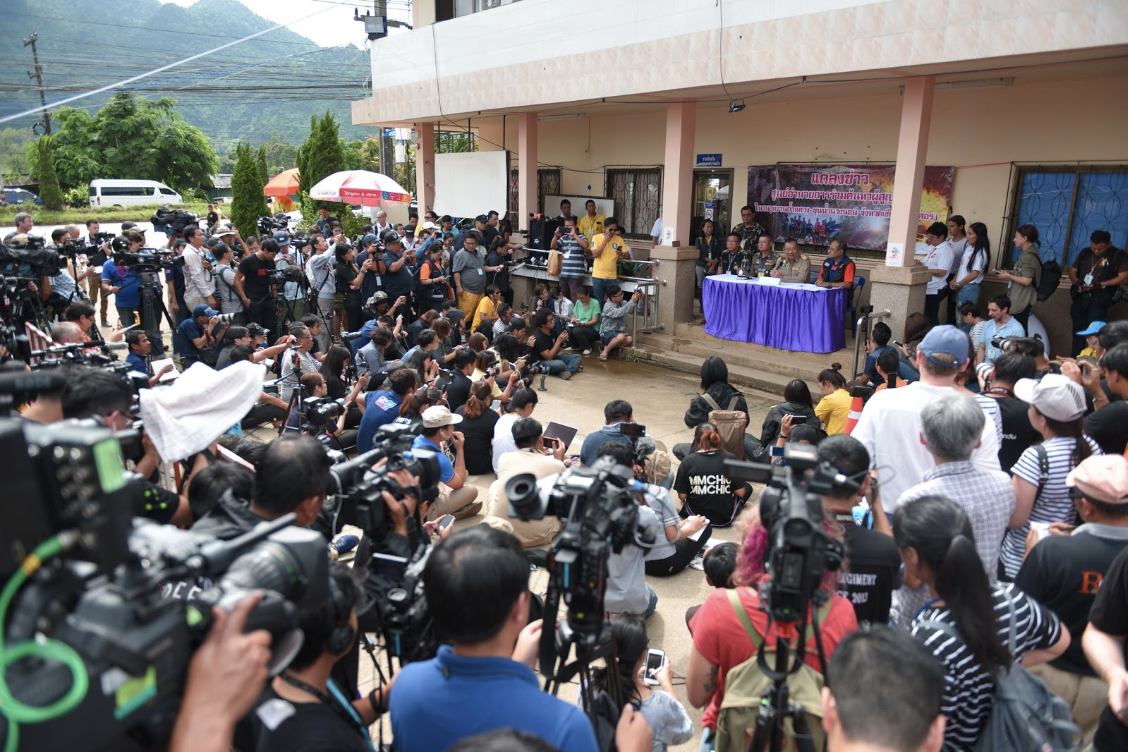 Following the Tham Luang incident, Narongsak was named governor of Phayao Province in 2018, then Lampang Province in 2019, before being appointed governor of Pathum Thani in 2021.
On September 17, 2022, the PR.Thailand Facebook fan page shared a photo of Governor Narongsak following his major operation at Siriraj Hospital, adding, "The governor may be a bit thin, but his body is getting better and better." Thank you for your words of encouragement, which gave him the courage to fight. He'll be ready to leave as normal soon."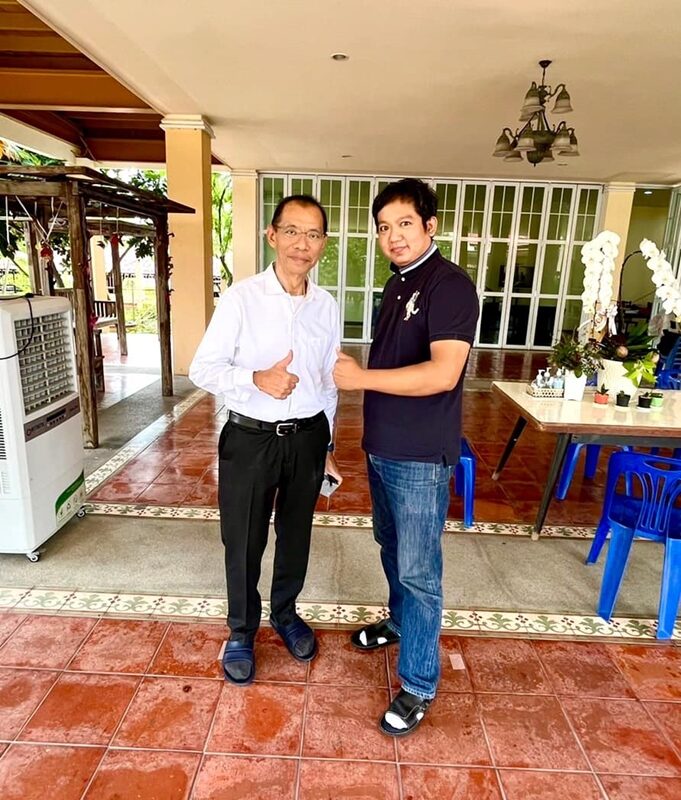 He is survived by his wife and two daughters. His family will hold a prayer service at Bangkok's Wat Phra Si Mahathat Bang Khen.
It is reported that His Majesty King Maha Vajiralongkorn has bestowed an octagonal funerary urn for the governor Narongsak Osotthanakorn and royal bathing water to be used in the royally sponsored funeral ceremony at Wat Phra Si Mahathat Bang Khen on June 22–24.
On June 25–28, there will be a prayer ceremony, and on June 29, there will be a royal cremation ceremony at 4:00 p.m.