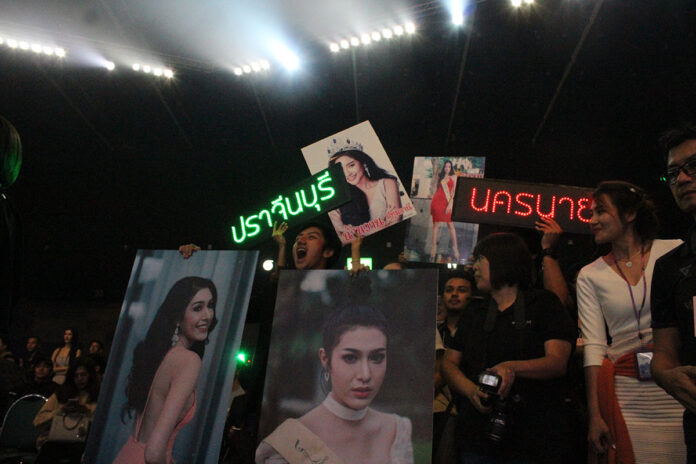 Photos: Taylor McAvoy
BANGKOK — "Phuket! Phuket! Phuket!" the fans scream and "Phuket! Phuket! Phuket!" read the electric signs they wave as Miss Grand Phuket steps onto the stage in a glittering, transparent gown.
Turn away from the stage at Miss Grand Thailand's national costume contest Wednesday night and see a sea of fervent fans glowing with custom signs cheering for their favorite beauty queen. Pageant culture is one of the most popular national pastimes, with groups of dedicated fans (sai naang ngam) following every detail about their favorite pageant events and contenders.
Audience members – mostly gay men – include both fans and the contestants' managers, which are known as p'liang. P'Liang advise their contestant's wardrobe, demeanor, social media use, sponsorships and question-and-answer prep. When showtime comes, they head into the seats to scream their heads off for their girls.
Read: Local Pride, Outrageous Costumes Ride High at Miss Grand National (Photos)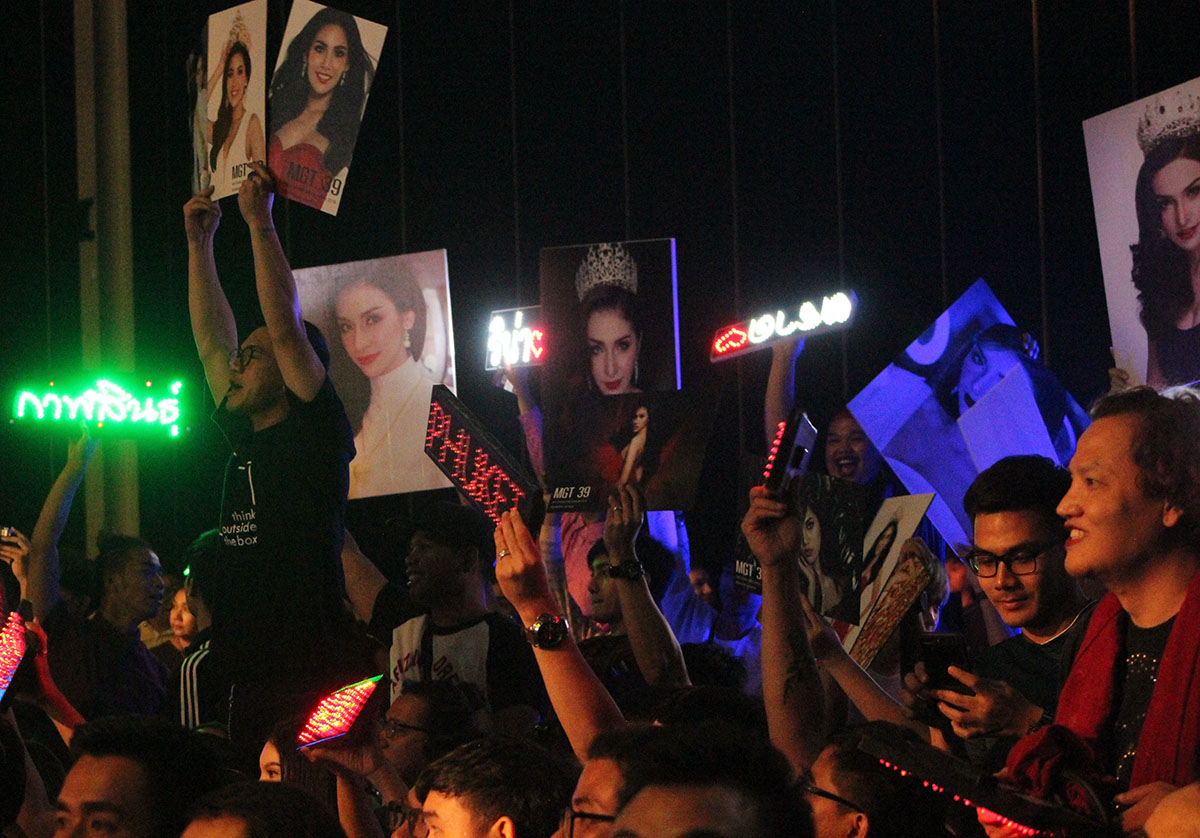 One of the favorites to win this year is Miss Grand Phuket Naam-oi "Moss" Chanaphan, if her adoring fans are anything to go by.
"She stands out. She has the capacity to go fight on the international stage," said 35-year-old Krit Singwongsa.
Her English skills and humble background make her deserving of the crown, according to Krit's group. They also squee hard over every detail of her personal background.
"Her family has a sad story. She's the sole breadwinner," Lalita Hongsamat, 21, said.
"She's never asked for more than 2,000 baht from her household for her education or anything. She works for all of that money herself," Cham Pornkul, 29, said. "She's a good girl, she doesn't go out clubbing."
Cham added that Moss can also speak English since she's an English teacher, which is useful for competing in international pageants.
The winner of Miss Grand Thailand will be announced Saturday, and will go on to compete for Miss Grand International this October in Myanmar.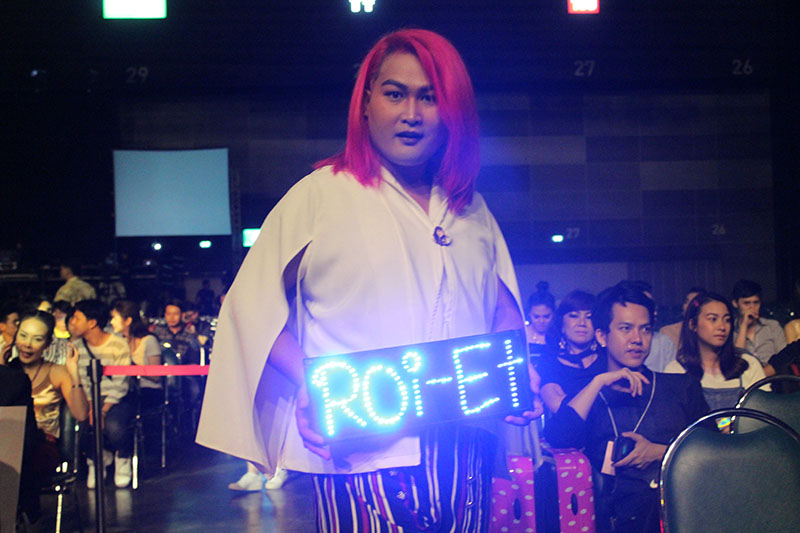 Don't tell that to Pisit Pisittanakorn, 30, the sitter for Piyaporn "Kitty" Chaiyasongkram, aka Miss Grand Roi Et.
"It's up to the judges and luck, but nong has done her best. She did all her homework," Piyaporn said, explaining that "homework" means investing in pageant prep. "We won't regret anything."
Pisit said Kitty is a "cute person who's true to herself and has a straightforward personality."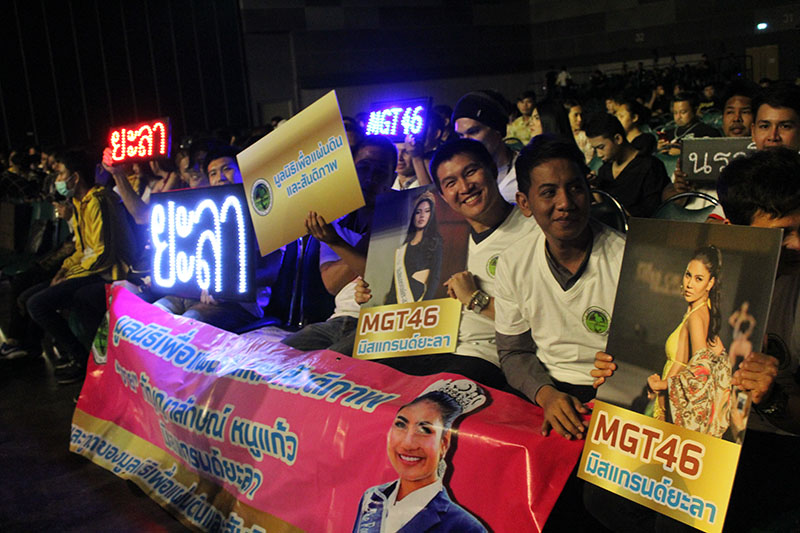 From the southernmost province, Theerapong Khudphob, 31, brought a whole battalion of fans to cheer Miss Grand Yala, Kanyalak "Eye" Nhookaew.
"She's cheerful and loves to sing. She's totally ready for this. She was already in Miss Elite Model Look 2016," Theerapong said, recounting details from her beauty portfolio.
Not only is Theerapong her sitter, he also works at the foundation where she volunteers – the Foundation for Earth and Freedom. Part of her personal story is that she conducts charity work and holds activities for children.
"Not only does she volunteer, she sang a song for our foundation," Theerapong said, quickly opening a YouTube link.