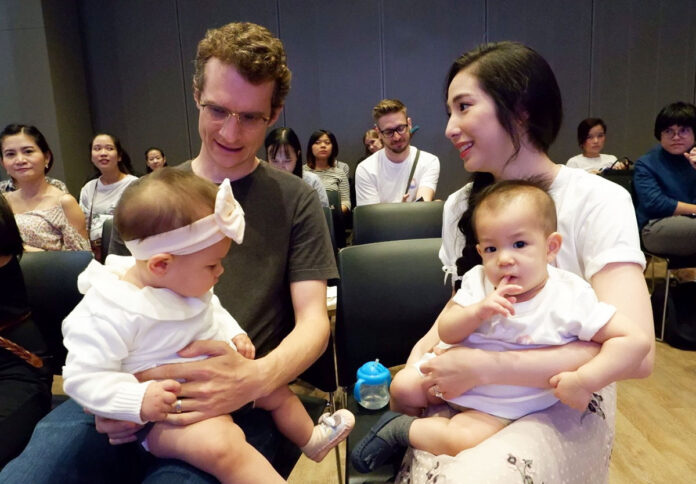 BANGKOK — Awassada Poowadansiri and her husband Teeradon Poowadansiri have a big moment coming and feel unprepared. When it comes to learning about bringing a baby into the world, the couple, both 26, said their main source of advice isn't a medical professional, but Facebook.
"I follow a lot of Facebook pages about being a new mom. There's also a Facebook group where pregnant moms post information," Awassada said.
"Whether the information is true or not, it's still better than asking around at home," Teeradon said.
Aside from paid medical consultations or mommy books, pregnant women in Thailand have few sources for prenatal care beyond word of mouth or even reaching out to strangers online.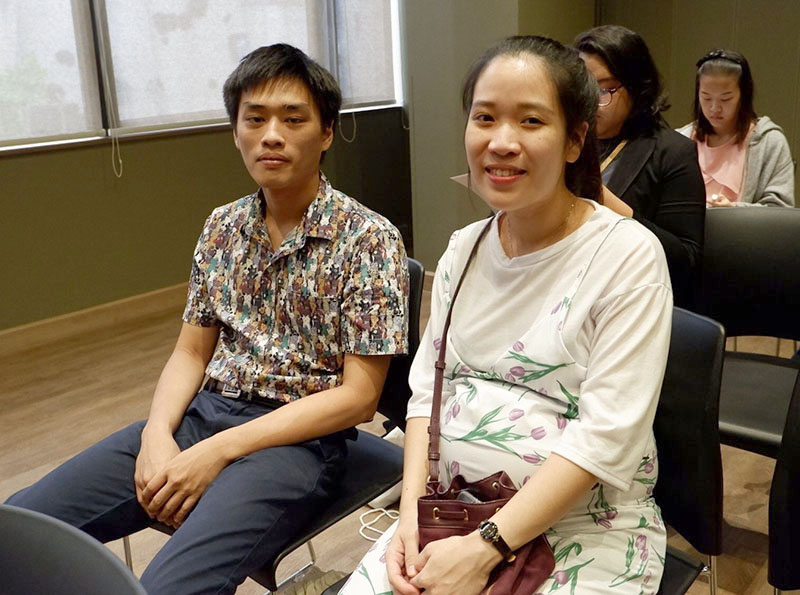 Many moms-to-be lack information about basic pregnancy health facts, according to Chao Phraya Hospital pediatrician Piyawut Kreetapirom. A third of the approximately 760,000 annual births are delivered through C-sections, especially in the low- to middle-income bracket, even though the procedure can cost ฿100,000 more than natural birth.
That's double the rate developed countries, excluding the United States, which has a similarly high rate. And at private Thai hospitals, the C-section rate is more than two-thirds.
"There's definitely an information gap. These statistics are quite shocking. There's a misconception that C-sections are better for moms among Thais. When born, many mothers also use formula rather than breastfeed as well," Piyawut said.
On Wednesday, the pediatrician introduced a technical stopgap means to put more information literally into the hands of pregnant women. He promoted a free Thai-language app he helped develop for new moms to read medically verified articles and track fetal growth. The app, Mali, will be available for download on Aug. 12, which is Mother's Day.
Pregnant women who attended the launch event all agreed they were motivated by a lack of prenatal medical information.
Like the Poowadansiris, 30-year-old Dalaporn Larpnateewijit is also looking for better information. She already uses an app to track her pregnancy – one made by Enfagrow, a company which sells baby formula.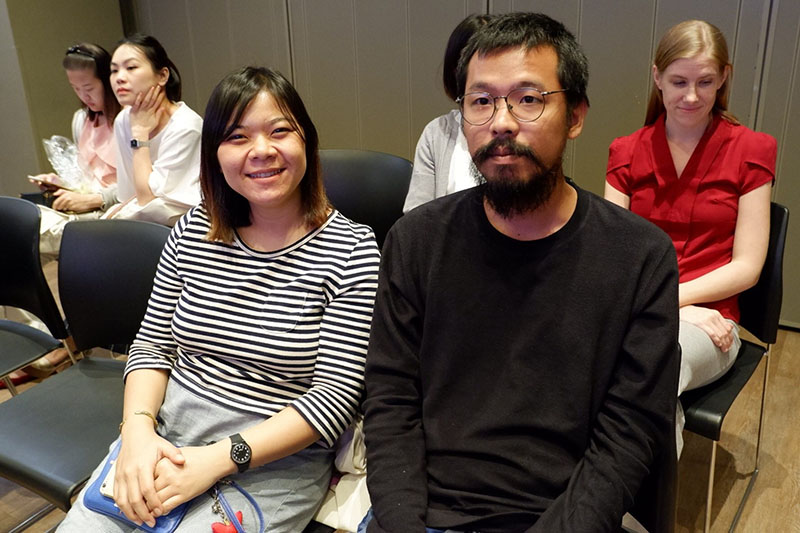 "It's really detailed. It tells you week-by-week how the baby is developing and what you should eat," Dalaporn said. "I also ask my doctor for advice, as well as my other mom friends to verify stuff I read online."
She also asks elders for tips and tricks but said they mostly offer advice on post-birth child rearing.
"When I was pregnant, I was trying to find information in all languages. I would have to translate it form English and sometimes it would be correct, sometimes not," Busakorn "Egg" Hongmanop, an actress and mom who is also behind the app. "There's no Thai-language app for pregnancy tracking yet. There's only ones by formula companies which want to sell stuff, so they don't need to be so honest."
The app is aimed to give free medical information to mothers who may not be able to afford frequent medical consultations, live far from a hospital or need more resources than sometimes contradictory amateur information found in Pantip forum threads. There's a feature in the app that allows you to send questions to a doctor who will reply within a few days.
Jonas Koblin, 39, founder of app developer Sprouts Learning – himself a father with a second on the way – said he was inspired to work on the app, now a year in development, when his wife became pregnant.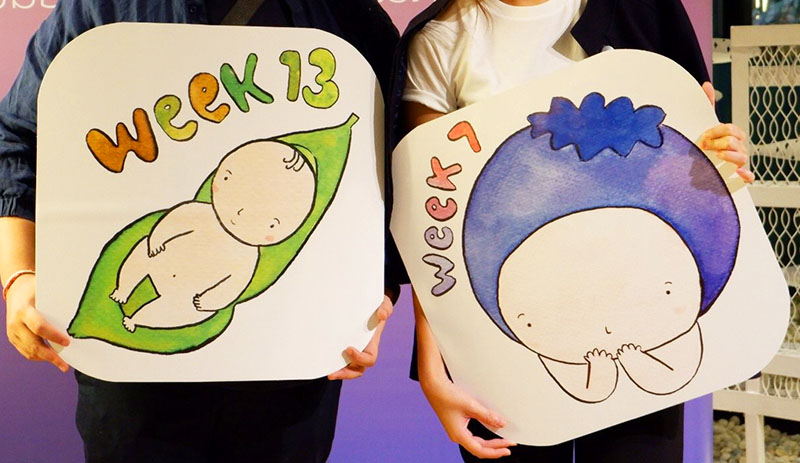 "The human brain starts developing at week four. Intervention is cheapest in the early years of life, especially during pregnancy. It's so easy to tell a mom not to drink alcohol and to breastfeed rather than use formula, which reap a lot of benefits for the child in the future at little cost," Koblin said.
Mali, which will be available to download for free and has no in-app purchases planned, works like a feed that mothers can scroll through to read about 600 pregnancy tips and 150 doctor-approved articles as their term progresses. Weight-gain graphs and BMI information are tailored to Thai physiques rather than the American or European weight charts used in English apps
The tips and articles will advise women on what to expect during each week of pregnancy. There are colorful illustrations that show how large the fetus is (Week 19 shows an avocado-sized fetus) as well as a due-date countdown function. Mali users' feeds will also show advice on what to eat, chemicals to avoid, and information about breastfeeding, newborn-bonding and the importance of natural births.
Piyawut said 70 percent of women at private hospitals voluntarily opt for C-sections, even though they mean longer recovery periods and the newborn doesn't get beneficial bacteria from the birth canal that can help prevents future diabetes, allergies and obesity. And C-section rates are rising – 20 years ago they accounted for only 9 percent of births.
Koblin said the app will remain free and continually supported, but in the future may be financed by advertisers consistent with its mission to promote positive prenatal health information, such as diaper companies. It may later charge for arranging one-on-one doctor consultations.