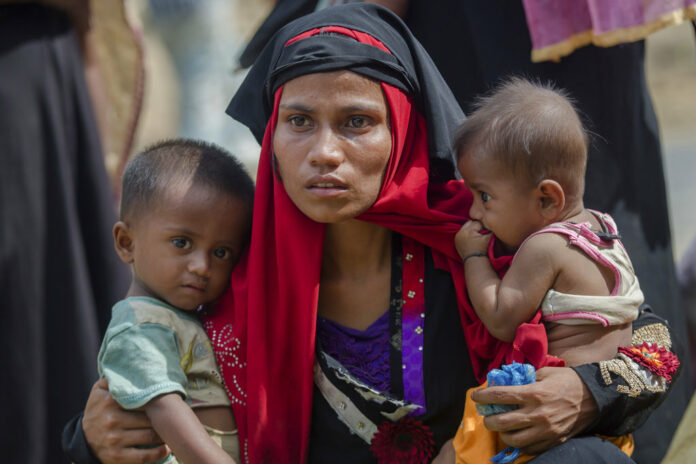 BANGKOK — A human rights group has documented the Myanmar military's early preparations for its violence against Rohingya Muslims.
The independent Fortify Rights group said Thursday that it found the army systematically confiscated knives and other sharp-edged tools and forced Rohingya families to remove protective fencing from around their homes as early as 2016.
The report says the army also trained and armed non-Muslim civilians living in Myanmar's northwestern Rakhine state who later participated in attacks on the Rohingya.
It says those preparations preceded Rohingya militant attacks in late August 2017 that were followed by mass atrocities against Rohingya civilians and the widespread violence that followed.
About 700,000 Rohingya have fled to Bangladesh to escape what the United Nations and U.S. officials have called an "ethnic cleansing" campaign by Myanmar's government.