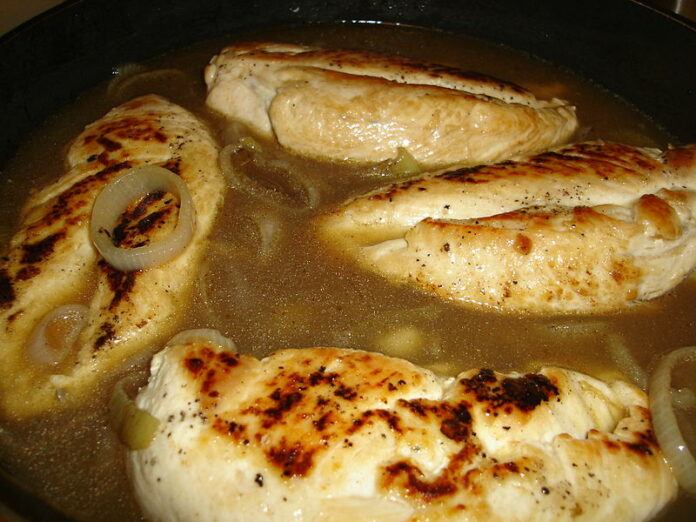 BANGKOK — Chomping on chicken breasts for the sake of protein may come with a side of antibiotics, consumer advocates warned Wednesday.
Test results of 62 samples of chicken breast and liver found 26 contained antibiotics which can increase drug resistance and other health risks, according to the nonprofit Foundation for Consumers.
Enrofloxacin, an antibiotic used in veterinary medicine to treat certain bacterial infections, was found in five samples of chicken breast and liver, according to the group's analysis.
Doxycycline, a common antibiotic in human use, was found in 21 samples. No antibiotics were found in the other 36 samples.
Consuming high doses of enrofloxacin can cause nausea, vomiting and diarrhea, while doxycycline can discolor teeth, irritate the digestive system and cause skin rashes or itching. Regular consumption can build tolerance and therefore reduce the drugs' future effectiveness.
Many farmers still use antibiotics in poultry to promote animal growth. Foundation President Chanpen Wiwat urged officials to implement stricter measures to keep antibiotic residue out of the food supply.
The chicken breasts and livers were collected from fresh markets and supermarkets across metropolitan Bangkok between June 9 and June 15.