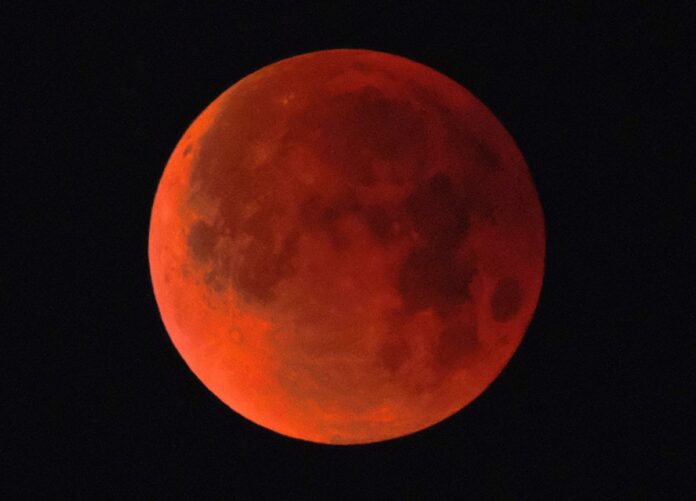 BANGKOK — Be prepared to witness up to three celestial events when Buddhist Lent begins next week, including the longest total lunar eclipse until the 22nd century.
The night skies from Friday, July 27, through to the morning of July 28 – the king's birthday –  will present three rare phenomena: Mars will smolder in perigee, the Moon will reach apogee and fade into a Blood Moon for nearly two hours, according to the nation's top astronomer.
Although Mars will be a mere 57.6 million kilometers from Earth on July 31, its closest point in 15 years, next Friday will afford the best view it because it will move into a position opposite to the Sun, according to Saran Posayajinda of the National Astronomical Research Institute. Mars will be one-quarter of its average distance of 225 million kilometers.
Then, in the early morning of July 28, the year's second lunar eclipse will be visible worldwide. In Thailand, it will appear in the sky from 12:14am to 6:10am.
The eclipse will be total from 2:30am to 4:13am, making it the longest expected in the 21st century. The Blood Moon will be smaller than usual as the Moon will be at its farthest point from Earth this year at a distance of 406,086 kilometers.
Correction: The original of this story mistakenly reported that next Friday will be the end of Buddhist Lent. It will in fact be the beginning.