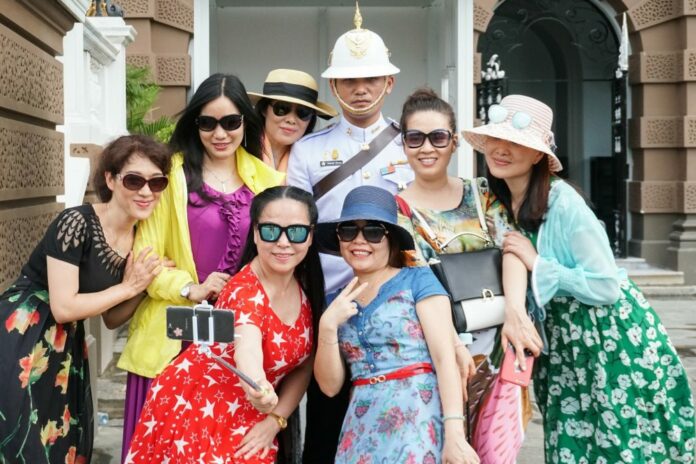 BANGKOK — Over a quarter of Chinese travelers planning trips to Thailand have canceled in the wake of a ferry disaster that killed 50 last month.
More than 660,000 Chinese tourists have changed their plans, amounting to an estimated loss of 37 billion baht, officials announced at a Thursday conference held at Ministry of Tourism and Sports.
Tourism officials struck a positive note, saying they will work to reassure travelers of their safety and expect their No. 1 source of arrivals to bounce back by year's end
"We think we can flip the script," Yuthasak Supasorn, director of the Tourism Authority of Thailand, said Friday morning. "We have to race against time to win back trust from Chinese tourists, who are the top source of foreign tourists."
More Chinese travelers are expected after October during the high season.
Yuthasak vowed to enforce security and safety measures following the deaths of 47 Chinese nationals on July 5 when their ferry capsized off Phuket. That includes creating a Chinese-language app that will offer news and information for Chinese visitors.
"We have been talking about this and we hope to move forward with the application as soon as possible," Yuthasak said. "We are also considering spreading information through WeChat, which is popular among the Chinese."
Yuthasak said there is no discussion of exempting Chinese travelers from visa requirements.
According to Weerasak Kowsurat, minister of tourism and sports, the first six months of 2018 saw the arrival of 19 million foreign tourists, an increase of roughly 12 percent over the same period last year.