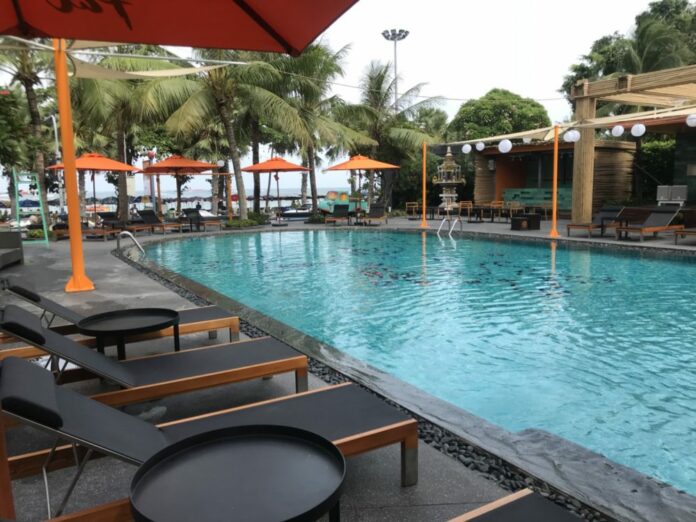 PATTAYA — Organizers behind a pool party are in hot water after a video which appeared to show a couple engaging in a sex act in the swimming pool of a four-star hotel went viral.
The nearly one-minute video clip posted on Facebook page Khod Hao V.4 went viral Saturday night after it showed revelers grinding against each other in the swimming pool of the A-One The Royal Cruise Hotel, which hosted the Kolour Beachside Pattaya festival. The video has since been deleted. The couple was clothed and not actually having sex.
Col. Apichai Krobpetch said the revelers, who face public obscenity charges, were not identified. However, the chief of Pattaya Police added that no charges had been pressed as the investigation was still ongoing. Apichai said the festival organizers were being questioned.
They could not be reached for comment as of press time.
Public obscenity is punishable by a fine of up to 5,000 baht.
Update: This story has been updated to reflect the fact the couple was only simulating sex.
Correction: The original version of this article said the maximum fine for public indecency is 500 baht. In fact, it is 5,000 baht.