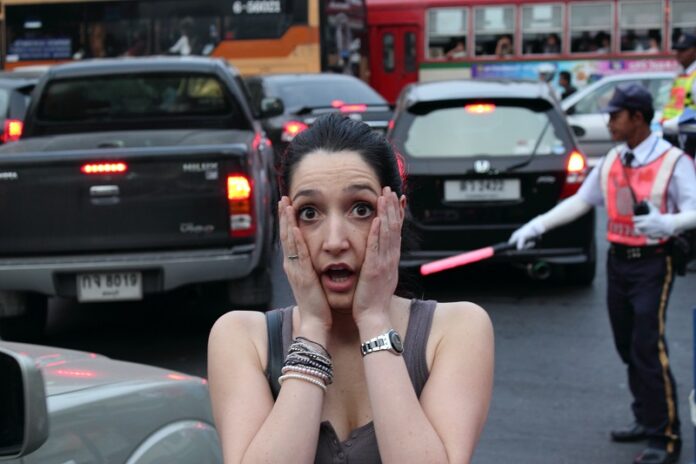 BANGKOK — Motorists who forget their driver's license can usually count on a mai pen rai because it's such a minor offense, but that could change as authorities are proposing heavier penalties.
Drivers unable to present their license on demand – even if they possess one – would face up to a 10,000-baht fine under new rules proposed Tuesday by the Land Transport Department. The current penalty is capped at 1,000 baht.
The proposed heavier penalty is part of amendments being considered to the Automobile and Land Transport acts, which came into force in 1979.
If approved, motorists also risk stiffer penalties for driving without a license. Those who drive without obtaining a license face up to three months in jail and a 50,000-baht fine.
People who drive with expired, suspended or invalid licenses face fines of 2,000 baht per current law, but the proposed amendment would add three months of jail time.
The proposal was approved by the Council of State, Col. Kritsana Pattanacharoen said Wednesday. They will be brought to the National Legislative Assembly at a later date.
The Royal Thai Police spokesman said the new rules would help address the country's notorious road safety record and reduce road accidents.
However, the proposal fell flat with many online, who suggested that using digital licenses would make such heavy fines unnecessary.
"Forgetting one's driving license doesn't make that person a criminal or an unqualified driver. Technology should be used for this as the world has developed more," Facebook user Tawat Noiyoo wrote. "This is more like implementing a new law to trouble people."
"The [authorities] do this because they want money from fines. If drivers forget their license, they should be able to use a copy or be able to contact an organization to prove that they own a license," Facebook user Apithep Sansuk wrote. "This is 2018."