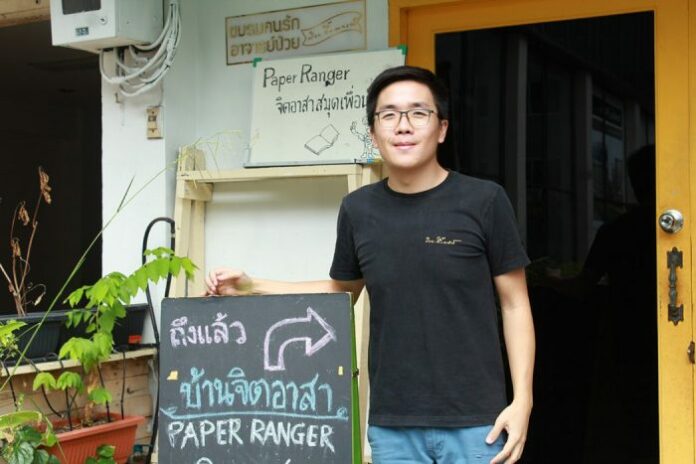 BANGKOK — When a group of Thammasat University students began making notebooks for themselves, they found out they could make an impact on the lives of children and start a movement.
A project called Paper Ranger began when a group of five friends used printer paper that would otherwise be wasted as a pet project for their own notebooks. Bound simply with hand-drawn designs on a thick paper cover, so many notebooks were made that they needed to another use for them. So they donated the notebooks to children in rural communities in need of school supplies.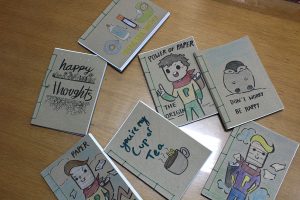 "This is a very small thing for us but it's a big thing for the children," founder Poonyos Kumpolkunjana said.
Poonyos – he prefers "Mr. P" – was inspired to continue making notebooks after they saw how excited the children were by this simple gift.
"At the time we felt like we could be a hero to the kids," he said.
So they needed a hero mascot, and Paper Ranger was born.
Mr. P's hope was twofold; that the notebooks would have an environmental benefit and teach others creative ways to recycle. His other hope was to provide school supplies to children in need.
Now, the nonprofit teaches volunteers and children how to make notebooks from recycled paper on their own with hopes that they will teach their friends and spread the idea. They also organize ways to host workshops with corporation conferences and events.
"If you come here, you are a paper ranger and can tell others about it," Mr. P said.
The group received funding in 2009 from the Siam Commercial Bank Foundation for a one-year volunteer program. In that time, they taught 10 universities and 10 schools how to make the notebooks and spread the word.
When the year was up, Mr. P considered retiring Paper Ranger. But after he received overwhelming support from schools and communities, he was encouraged to continue.
Today the program is run through a 300 baht program fee for volunteers and community donations of recycled paper. Mr. P works with personal connections and long-term volunteers to distribute the notebooks in their communities.
During especially severe flooding eight years ago in the south, a superintendent of seven schools found Paper Ranger online and reached out for help regaining lost school supplies. Mr. P and his volunteers made 4,000 notebooks within one week for the schools.
Things as small as a notebook can make a big difference in a child's willingness and ability to learn.
A child's willingness to continue education is important in a fast-aging population aiming to do more with what will be a smaller workforce. Thailand has one of the fastest-aging populations of any developing country in East Asia and the Pacific, according to 2016 statistics from the World Bank. It projects that by 2040, more than a quarter of all Thais will be 65 or older.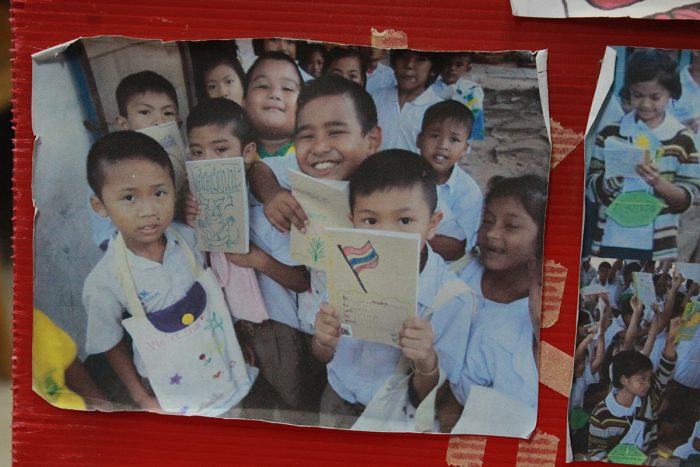 Fewer young people means lower admissions to higher education and the prospect of schools closing due to low enrollment. The working age population is expected to shrink by about 11 percent by 2040, according to the World Bank. This decline is higher in Thailand than all other developing countries in East Asia and the Pacific regions.
On the bright side, Thailand's economy is expected grow and poverty is continuing to decline. Falling agricultural prices still affect poor households in rural areas, however. This is why Mr. P hopes to keep his campaign running and delivering notebooks to those areas. While it may be a small step, it can be a positive one for a child.
Photos by Taylor McAvoy